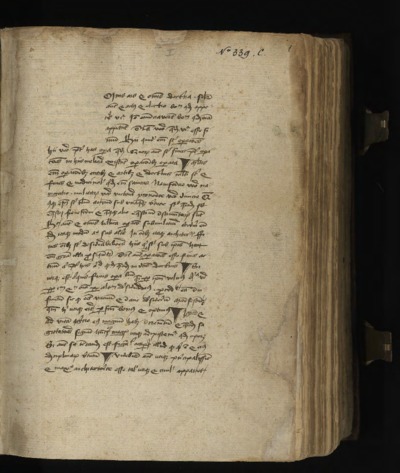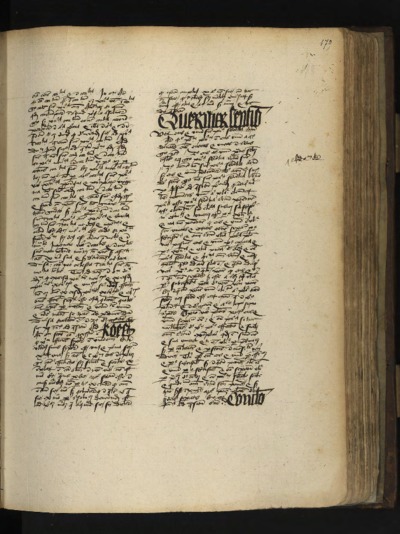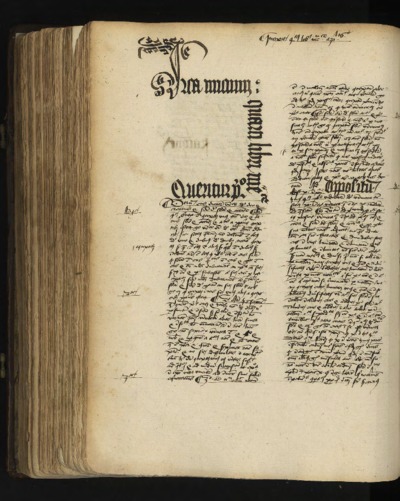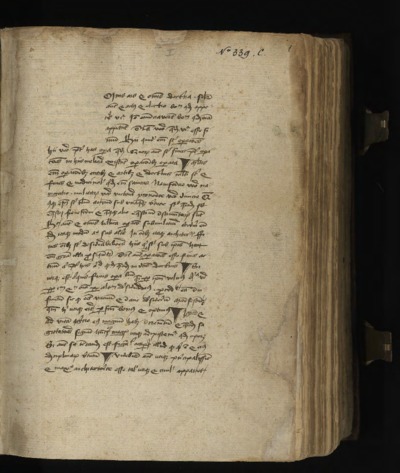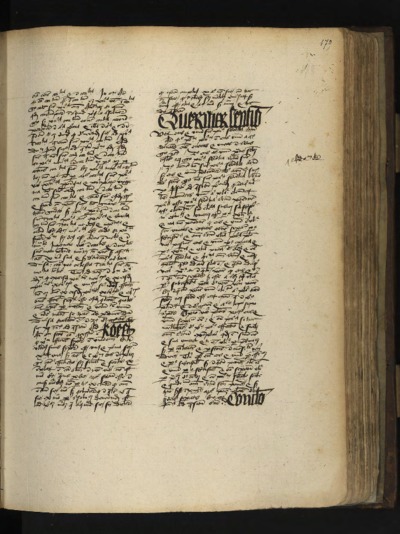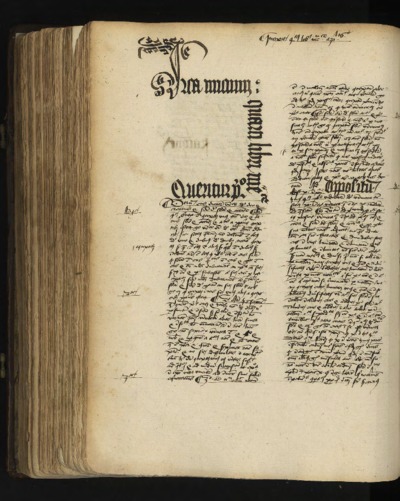 Aristotelis Ethicorum Nicomacheorum libri X.
Author(s), creator(s), collaborator(s) : Aristote
Type of the represented object : Manuscript
Détails
Original object location:
Réseau des Bibliothèques
Author(s), creator(s), collaborator(s):
Aristote (0384-0322 av. J.-C.) (author)
Creation of the original object:
1448
15th century
Middle age (476-1492)
Place of creation of the original object:
Huy (Belgique)
Identifiant(s):
Fonds des Croisiers (Huy). Ms339 (cote ULiège)
Original object language:
Latin
Abstract:
Traduction latine.
Contents, Summary of the original document:
1° Quaestiones super libros I-VI Ethicorum ;
2° Une autre série de questions sur le même livre d'Aristote ;
3° Quaestiones super libros metaphysicorum I-VI ;
4° Philosophiae flores.
Description:
On lit à la page 82 : « Explicit liber Ethicorum Aristotelis finitus per manus Johannis Duss, Leodiensis diocesis anno Dni. 1448 ».
Material, support of the original object :
Papier
Dimensions, weight or duration:
305 x 225 mm
Physical description of the represented object :
290 feuillets.
Keyword:
Éthique à Nicomaque; Éthique; Philosophie grecque
CREF classification(s):
Philosophie
Classification(s):
Arts & humanities => Philosophy & ethics
Original object linked resource:
Fiess-Grandjean. Bibliothèque de l'Université de Liège : catalogue des manuscrits. Liège, 1875, n°
Part of:
Public domain
Permalink:
http://hdl.handle.net/2268.1/4006
Items in DONum are protected by copyright, with all rights reserved, unless otherwise indicated.