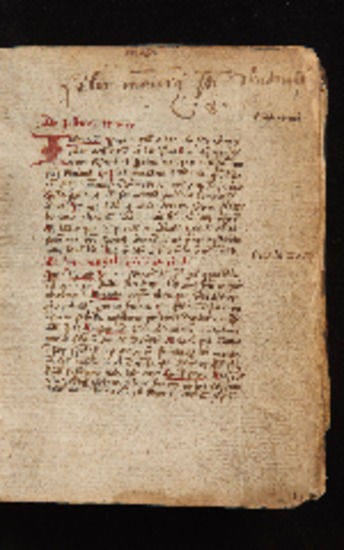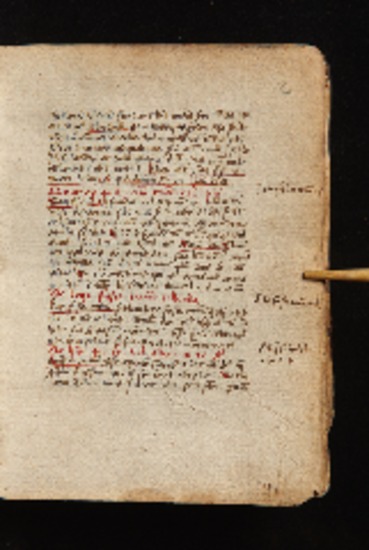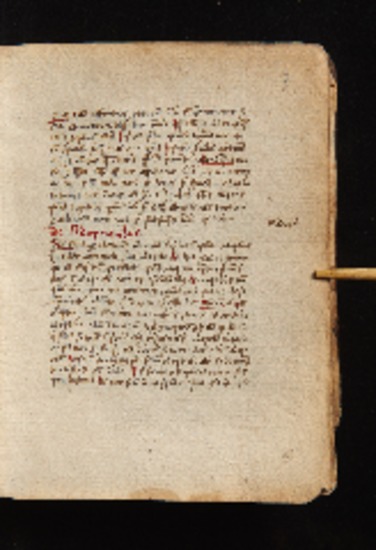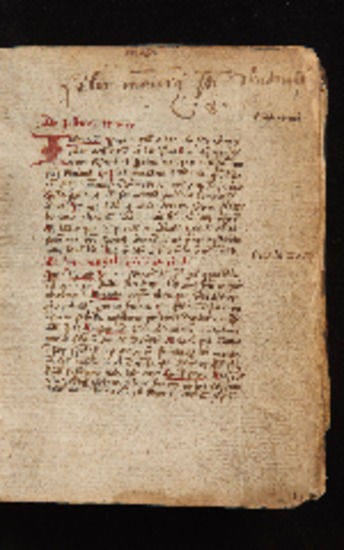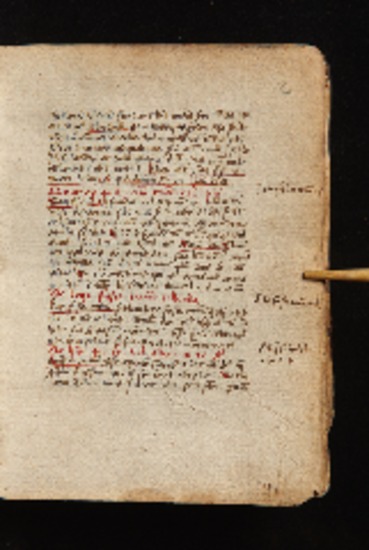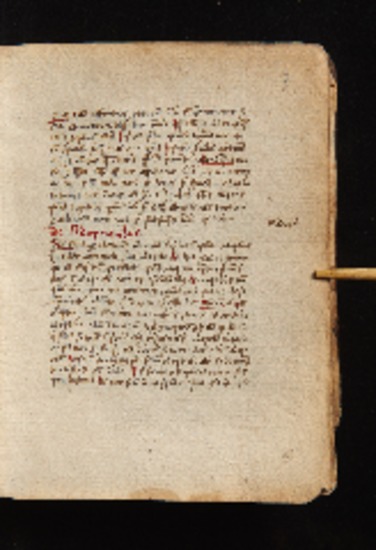 Casus secundum ordinem decretalium explicati.
Author(s), creator(s), collaborator(s) :
Type of the represented object : Manuscript
Détails
Place of creation of the original object:
Belgique
Creation of the original object:
1401-1500
15th century
Middle age (476-1492)
Original object location:
Réseau des Bibliothèques
Identifiant(s):
Université de Liège. Bibliothèque, Manuscrit 323 (cote ULiège)
ALMA211500 (code-barres ULiège)
Original object language:
Latin
Abstract:
Incipit : "Iustitiae istud nigrum (?)". Colophon (f. 28r) : "Et sic est finis finitus et completus per manus Arnoldi Henrici de Mieden notarii imperialis et decretorum bacularii, anno Domini 1455".
Material, support of the original object:
Papier
Dimensions, weight or duration:
145 x 100 millimètres.
Physical description of the represented object :
161 feuillets. Une main non identifiée. Nombre de lignes variable.
Description:
Marque d'appartenance manuscrite de l'Abbaye de Saint-Trond : "Liber monasterii sancti Trudonis" (f. 1r°).
Original object linked resource:
Manuscrits de l'abbaye de Saint-Trond
CICweb - http://www.cicweb.be/fr/manuscrit.php?id=181&idi=27
Organization that sponsored the digitization:
Fédération Wallonie-Bruxelles (plan PEP'S)
Part of:
Public domain
Permalink:
http://hdl.handle.net/2268.1/8535
Items in DONum are protected by copyright, with all rights reserved, unless otherwise indicated.