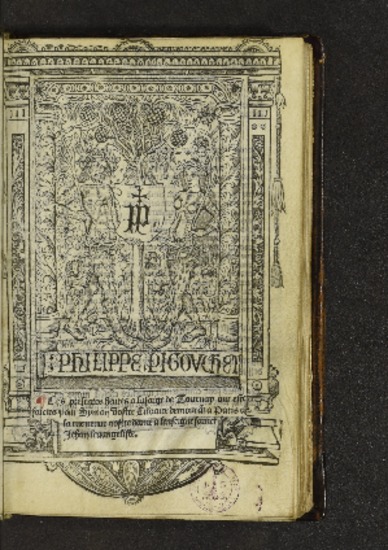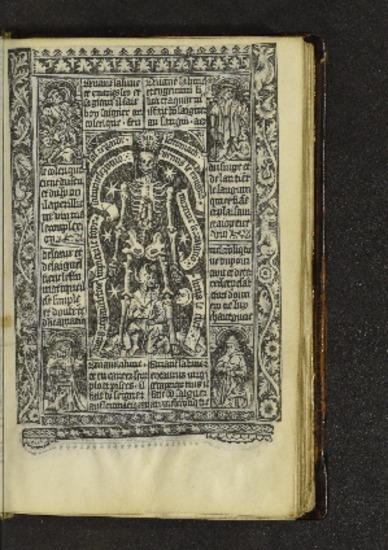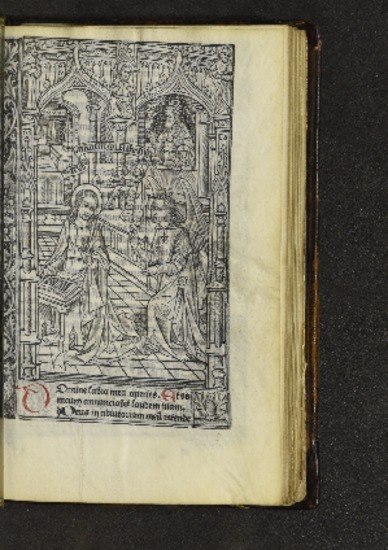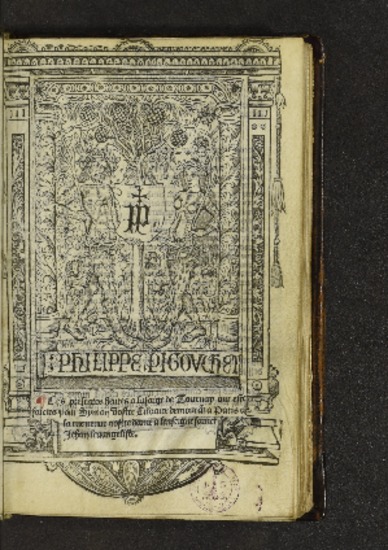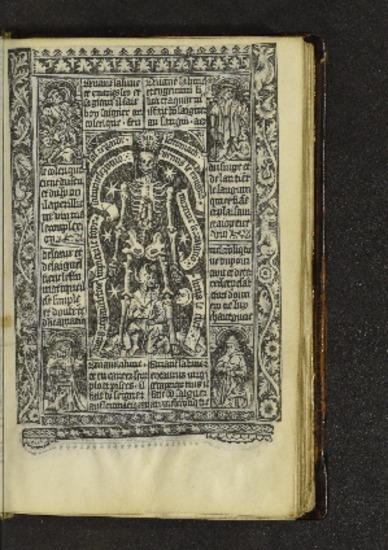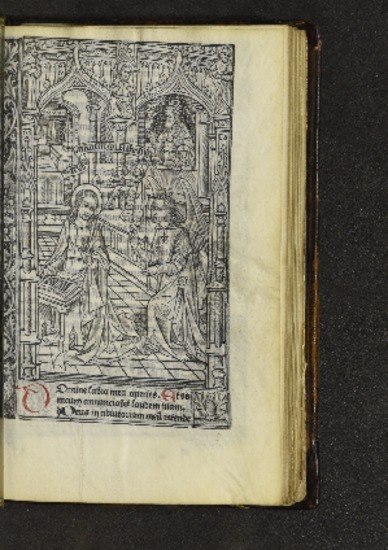 Les presentes heures a lusaige de Tournay.
Author(s), creator(s), collaborator(s) :
Type of the represented object : Book
Détails
Editor:
[Paris] Philippe Pigouchet, pour Symon Vostre libraire demourant a Paris
Place of creation of the original object:
Paris (France)
First publication of the original object:
[1501?]
16th century
Modern times (1492-1789)
Original object location:
Réseau des Bibliothèques
Collection:
Books...
Identifiant(s):
R1869B (cote ULiège)
Original object language:
Latin
Material, support of the original object:
Papier
Dimensions, weight or duration:
18 cm
Physical description of the represented object :
88 feuillets non numérotés : gravures. 8°. Gravures sur bois ; lettrines en rouge et bleu
Description:
Empreinte: iote t.ir umus viin (C) 1502 (Q)
Signatures : a-l⁸
Keyword:
Livres d'heures
Part of:
Public domain
Permalink:
http://hdl.handle.net/2268.1/8303
Items in DONum are protected by copyright, with all rights reserved, unless otherwise indicated.