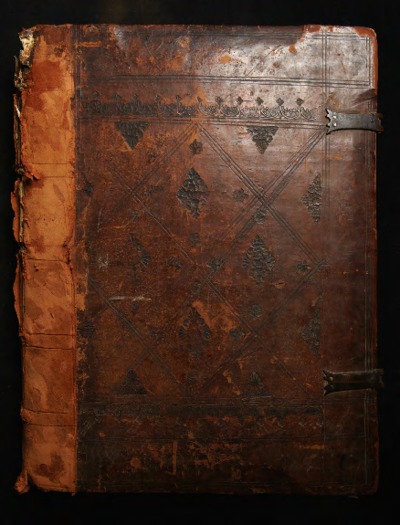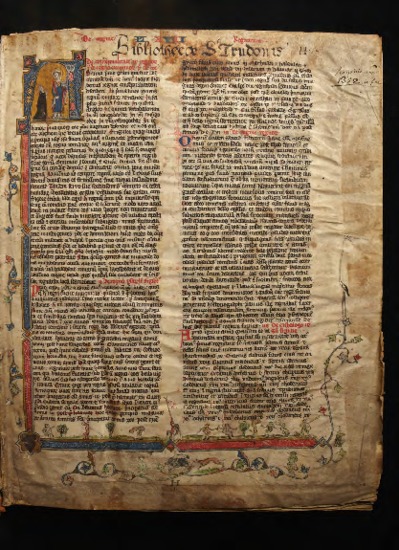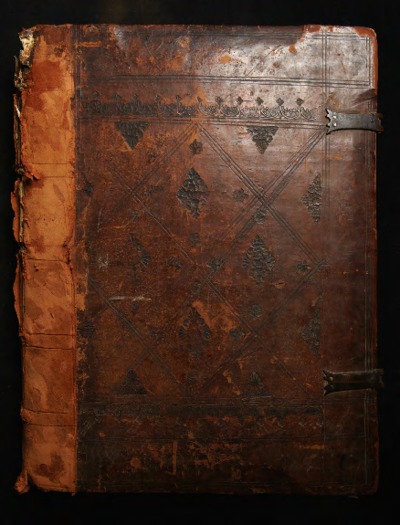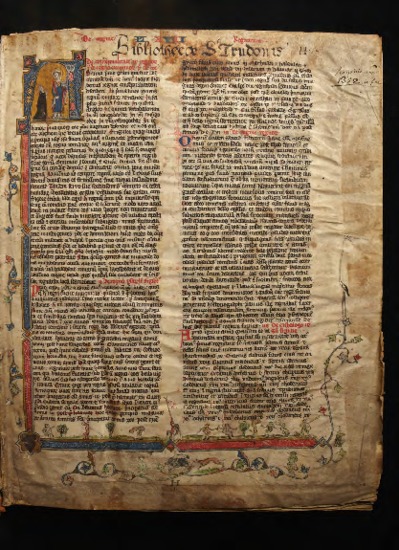 Vincentius Bellovacensis, Speculum historiale (tome 2).
Author(s), creator(s), collaborator(s) : Vincent de Beauvais; Dycka, Guillaume de
Type of the represented object : Manuscript
Détails
Author(s), creator(s), collaborator(s):
Vincent de Beauvais (1190?-1264) (author)
Dycka, Guillaume de (scribe)
Place of creation of the original object:
Saint-Trond (Belgique)
Creation of the original object:
1352
14th century
Middle age (476-1492)
Original object location:
Réseau des Bibliothèques
Identifiant(s):
Université de Liège. Bibliothèque, Manuscrit 61 (cote ULiège)
ALMA208530 (code-barres ULiège)
Original object language:
Latin
Abstract:
Manuscrit exécuté en 1350 par Guillaume de Dycka pour Jean de Mierle, prévot de l'Abbaye de St-Trond.
16 derniers livres du Miroir historial ; une table par ordre alphabétique achève le codex.
Colophon : Explicit secunda pars vincentij seu speculi hystorialis Benedicamus domino. deo gratias. deo nostro amen. Iste liber est monasterii sancti Trudonis ordinis sancti Benedicti Leodiensis dyocesis quem scribi fecit Johannes de Myrle prepositus ibidem in hospicio sue habitacionis de sua prebenda ad honorem dei et genitricis eius ac beatorum confessorum Trudonis et benedicti necnon ad utilitatem tam presentium quam futurorum pro perpetuo memoriali et remedio omnium suorum delictorum, qui in omnibus perfectus et completus est anno Domini 1352, anno vero etatis dicti prepositi sexagesimo secundo in ordine uero quinquagesimo penitus completo. (f. 336v).
Cet ouvrage compte deux volumes : le volume 1 est à la cote Ms60 et le volume 2 à la cote Ms61.
Material, support of the original object:
Parchemin
Dimensions, weight or duration:
403 x 323 millimètres.
Physical description of the represented object :
345, i feuillets. Deux mains : première main : Guillaume de Dycka ; deuxième main non identifiée. Deux colonnes de 62 lignes. Lettrine « A » (f. 1r°) représentant Jean de Mierle, prévôt de Saint-Trond, agenouillé aux pieds de S. Trudon, baguette marginale à feuilles de vignes, scènes burlesques au bas de la page. Lettres rubriquées. Initiales en rouge et en bleu.
Description:
Marque d'appartenance manuscrite de l'Abbaye de Saint-Trond : "Bibliothecae S. Trudonis" (f. 1r°).

Références
Fiess-Grandjean. Bibliothèque de l'Université de Liège : catalogue des manuscrits. Liège, 1875, n°715.
Stad en abdij van Sint-Truiden. Hasselt, 1956, p. 12, n°42.
Handschrijften uit de abdij van Sint-Truiden. Leuven, 1986, p. 225-230, n°46.
Art mosan et arts anciens du pays de Liège : catalogue de l'exposition. Liège, septembre 1951, p. 231.
Masai (F.) et Wittek (M). Manuscrits datés conservés en Belgique, 1968, 1, p. 35, n°49.
CICweb

Version numérique disponible en haute résolution couleur ainsi que microfilm noir et blanc.
Original object linked resource:
Manuscrits de l'abbaye de Saint-Trond
CICweb - http://www.cicweb.be/fr/manuscrit.php?id=900&idi=27
Organization that sponsored the digitization:
Fédération Wallonie-Bruxelles (plan PEP'S)
Part of:
Public domain
Permalink:
http://hdl.handle.net/2268.1/8262

Items in DONum are protected by copyright, with all rights reserved, unless otherwise indicated.