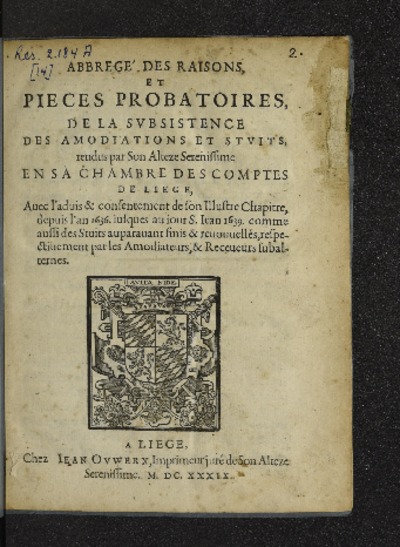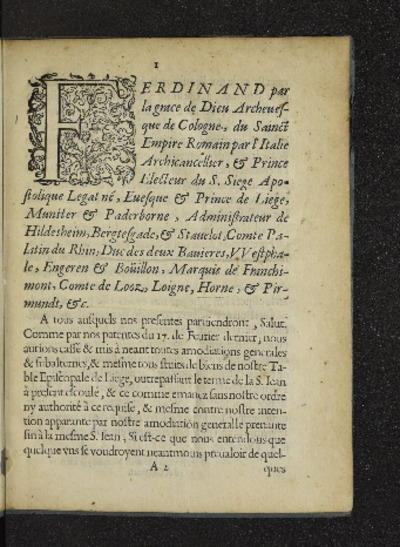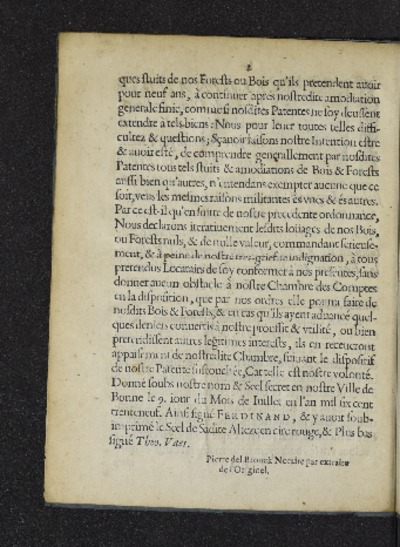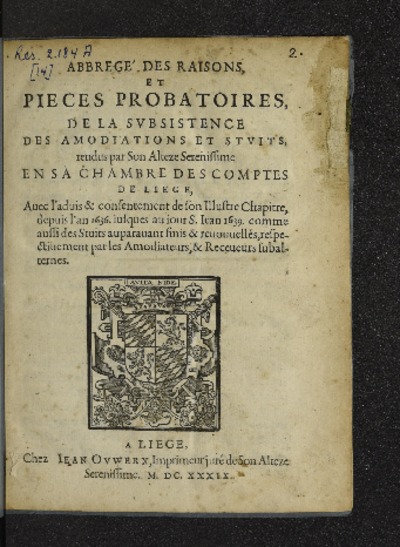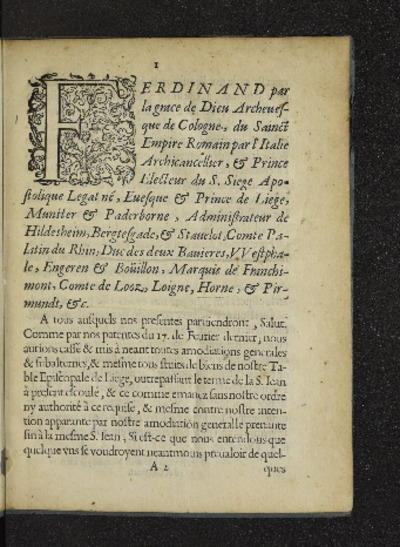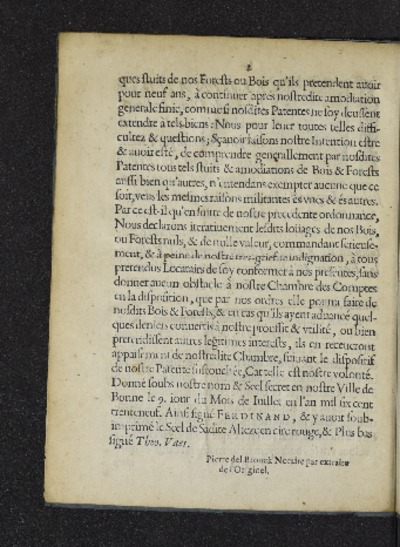 Abbrégé des raisons et pièces probatoires de la subsistence des amodiations et stuits rendus par son Alteze Serenissime en sa Chambre des Comptes de Liege, avec l'advis & consentement de son illustre chapitre, depuis l'an 1636 jusques au jour S. Jean 1639. comme aussi des Stuits auparavant finis & renouvellés, respectivement par les amodiateurs & receveurs subalternes.
Author(s), creator(s), collaborator(s) :
Type of the represented object : Book
Détails
Original object location:
Réseau des Bibliothèques
Editor:
A Liège, Chez Jean Ouwerx
First publication of the original object:
M. DC. XXXIX [1639]
17th century
Modern times (1492-1789)
Place of creation of the original object:
Liège (Belgique)
Identifiant(s):
R16702B (Cote ULiège)
709603987 (Code-barres ULiège)
Original object language:
French
Description:
Empreinte : l-ue D.a- 7.te Cono (3) 1639 (R)
Signatures : A-C⁴
Material, support of the original object :
Papier 4°
Dimensions, weight or duration:
20 cm
Physical description of the represented object :
22 pages
Geographical Location represent or evoke:
Liège (Principauté)
Period or event mentioned:
17e siècle
Keyword:
Amodiation -- Ouvrages avant 1800; Baux -- Ouvrages avant 1800
CREF classification(s):
Histoire
Droit
Classification(s):
Arts & humanities => History
Law, criminology & political science => Multidisciplinary, general & others
Original object linked resource:
De Theux (2e éd.) 137
Other contributor(s):
Ouwerx, Jean (15..-16..) (printer-bookseller)
Part of:
Public domain
Permalink:
http://hdl.handle.net/2268.1/7638
Items in DONum are protected by copyright, with all rights reserved, unless otherwise indicated.