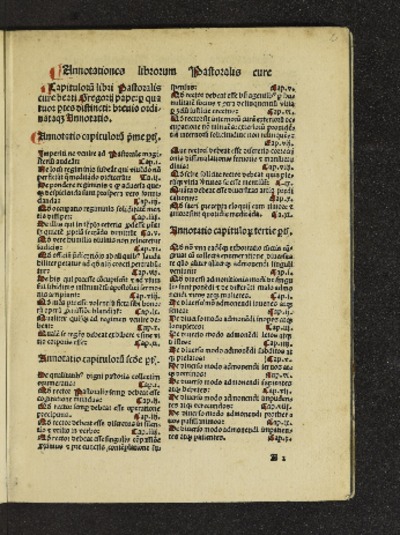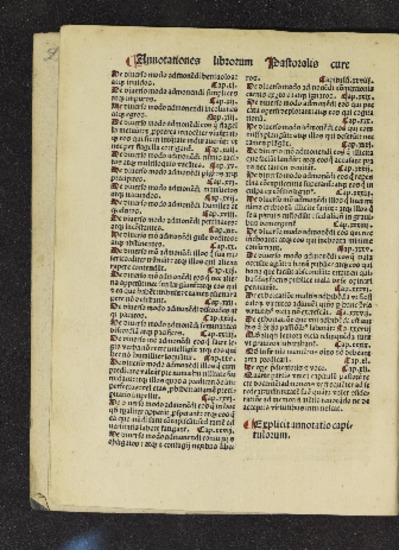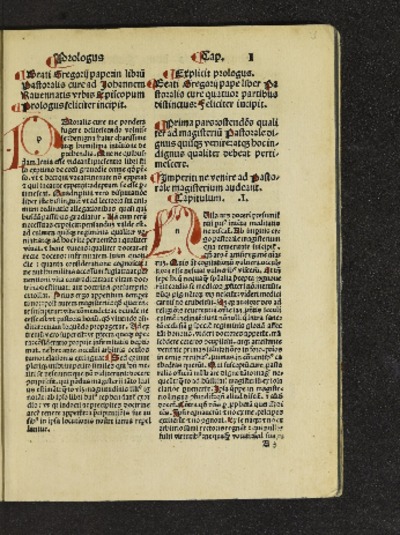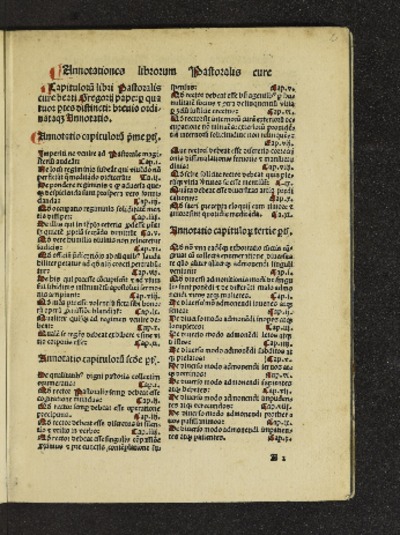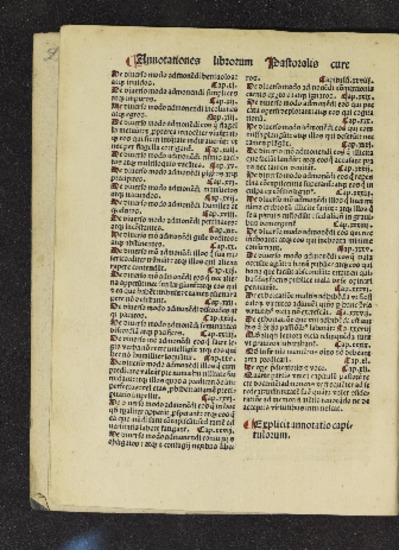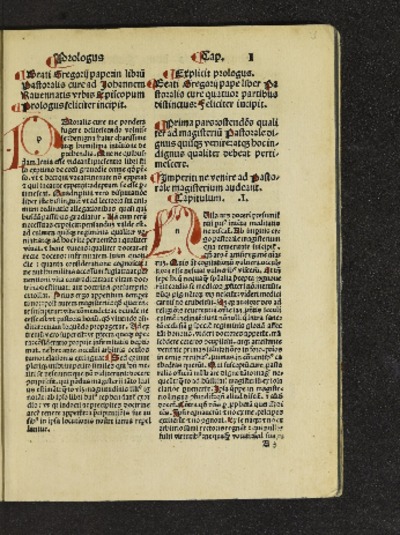 Pastorale beati Gregorii pape.
Author(s), creator(s), collaborator(s) : Grégoire I [pape]
Type of the represented object : Incunabula
Détails
Collection:
Incunabula
Original object location:
Réseau des Bibliothèques
Uniform title :
Règle pastorale
Author(s), creator(s), collaborator(s):
Grégoire I [pape] (0540?-0604) (author)
Editor:
Basiliensi arte impressoria perfectus : [Michel Furter]
First publication of the original object:
sub anno domini. Millesimoquadringe[n]tessimonogesimosexto: die vero decioqui[n]to Mensis februarii [15 février 1496]
15th century
Modern times (1492-1789)
Place of creation of the original object:
Bâle (Suisse)
Identifiant(s):
XV.C202 (Cote ULiège)
1723697-10 (Code-barres ULiège)
Original object language:
Latin
Description:
Empreinte : u-oe n-n- a-ti buqu (C) 1496 (R)

Titre pris à la page de faux-titre.
Mention de publication prise au colophon.
2 col. de 47 lignes ; caractères gothiques
Signatures : A-F8/4 G4
Texte en rouge et noir
Material, support of the original object :
Papier
Dimensions, weight or duration:
in-12
Physical description of the represented object :
42 feuillets
Keyword:
Théologie pastorale -- Ouvrages avant 1800
CREF classification(s):
Théologie
Classification(s):
Arts & humanities => Religion & theology
Original object linked resource:
ISTC ig00441000
Polain(B) 1724
Other contributor(s):
Furter, Michael (14..-1517) (printer-bookseller)
Part of:
Public domain
Permalink:
http://hdl.handle.net/2268.1/7068
Items in DONum are protected by copyright, with all rights reserved, unless otherwise indicated.