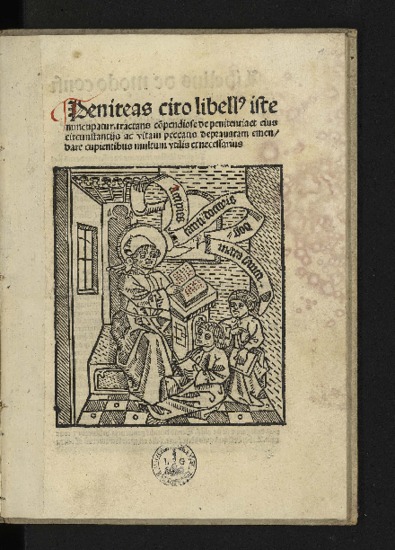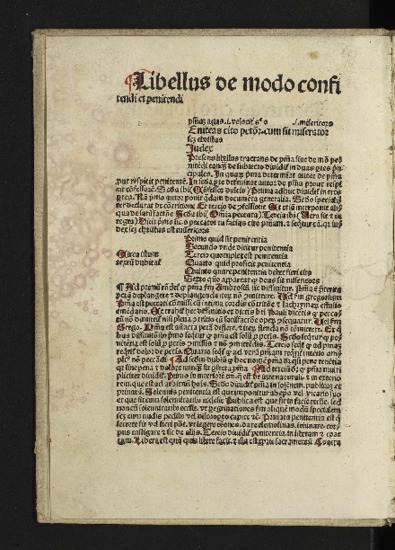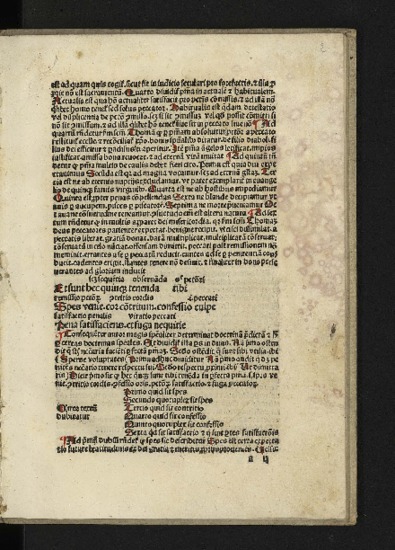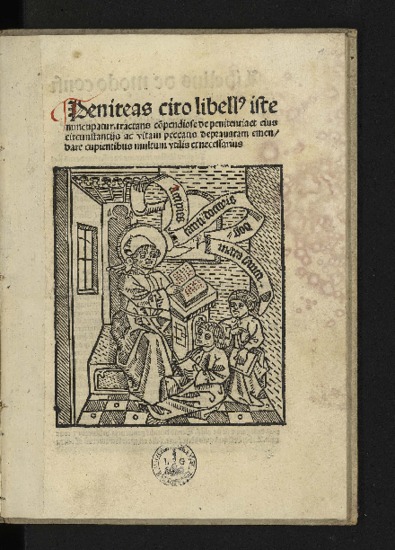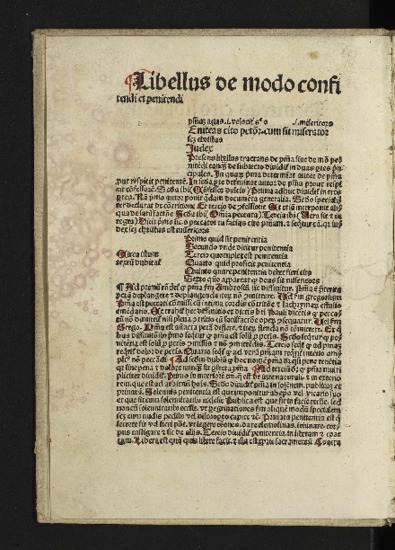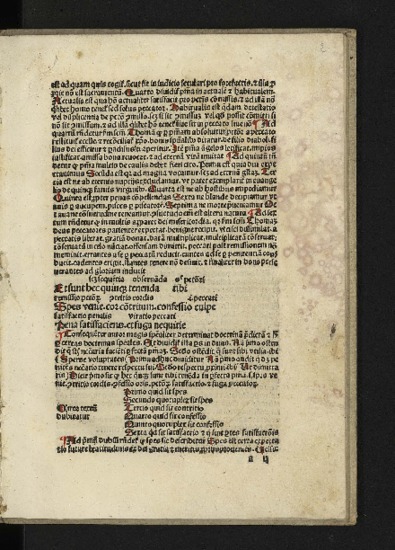 Peniteas cito libell[us] iste nuncupatur. tractans co[m]pendiose de penitentia et eius circunstantiis ac vitam peccatis depravatam emendare cupientibus multum utilis et necessarius.
Author(s), creator(s), collaborator(s) :
Type of the represented object : Incunabula
Détails
Collection:
Incunabula
Original object location:
Réseau des Bibliothèques
Editor:
Impressus Colonie : per Henricu[m] Quentell
First publication of the original object:
Anno salutis M.cccc.xciii. q[ua]rto y dus iunii [10 juin 1493]
15th century
Modern times (1492-1789)
Place of creation of the original object:
Cologne (Allemagne)
Identifiant(s):
XV.C201 (Cote ULiège)
1727887-10 (Code-barres ULiège)
Original object language:
Latin
Description:
Empreinte : icta soer atca alpa (C) 1493 (R)

Mention de publication prise au colophon.
46 lignes ; caractères gothiques.
Signatures : a-c6
Texte en rouge et noir
Material, support of the original object :
Papier
Dimensions, weight or duration:
in-4
Physical description of the represented object :
18 feuillets : grav.
Keyword:
Pénitentiels -- Ouvrages avant 1800
CREF classification(s):
Théologie
Classification(s):
Arts & humanities => Religion & theology
Original object linked resource:
ISTC ip00844500
Polain(B) 3223
Other contributor(s):
Quentell, Heinrich (14..-1501) (printer-bookseller)
Part of:
Public domain
Permalink:
http://hdl.handle.net/2268.1/7067
Items in DONum are protected by copyright, with all rights reserved, unless otherwise indicated.