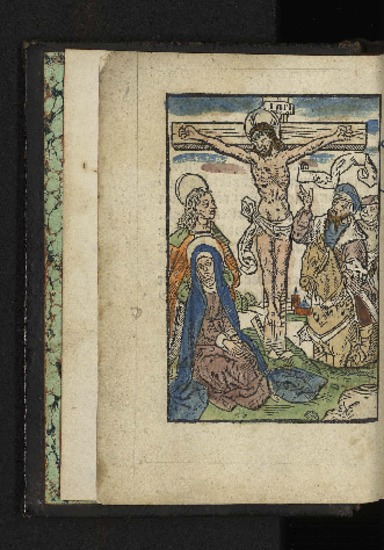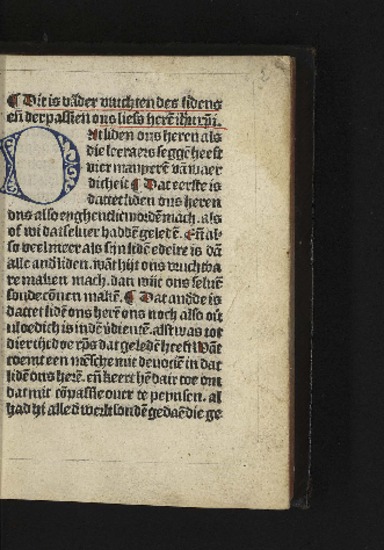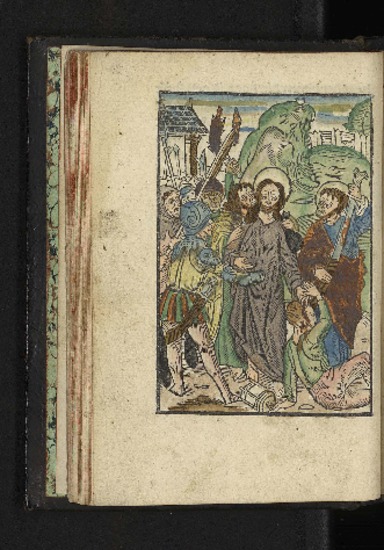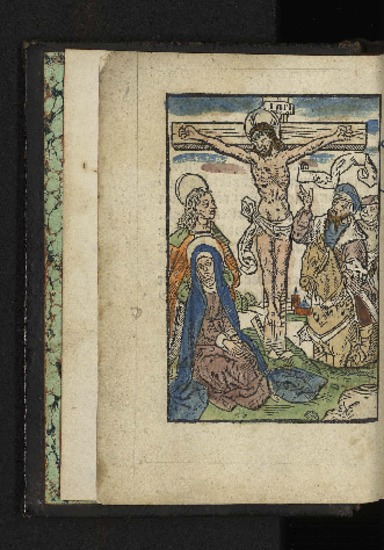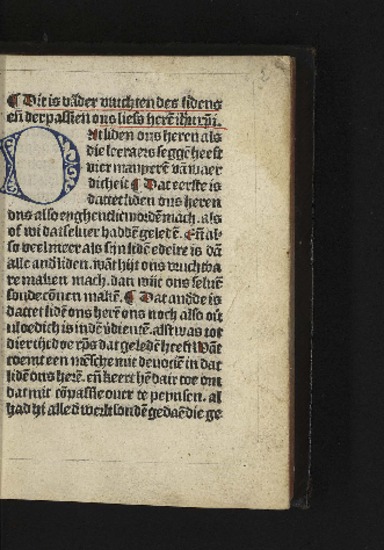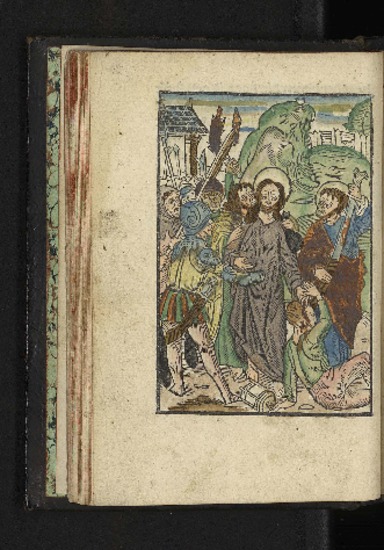 Hier in desen boeck selmen vinden een seer merkelicke devote oefe-ninghe vander passien en[de] vanden bitteren liden ons liefs here[n] Ih[es]u [Ch]r[ist]i. [Suivi de] Een bereitsel ter kercken te come[n].
Author(s), creator(s), collaborator(s) :
Type of the represented object : Incunabula
Détails
Other title:
Een bereitsel ter kercken te come[n]
Editor:
Schoonhoven : [Chanoines réguliers du monastère S. Michel du Hem]
Place of creation of the original object:
Schoonhoven (Pays-Bas)
First publication of the original object:
10 novembre 1497
15th century
Modern times (1492-1789)
Original object location:
Réseau des Bibliothèques
Collection:
Incunabula
Identifiant(s):
XV.C144 (Cote ULiège)
1727212-10 (Code-barres ULiège)
Original object language:
Dutch, Flemish
Material, support of the original object:
Papier
Dimensions, weight or duration:
in-8
Physical description of the represented object :
[170] feuillets : gravures
Description:
Premier titre pris à la page de faux-titre.
Deuxième titre pris à l'incipit.
Mention de publication prise sur l'ISTC.
20 lignes ; caractères gothiques
Gravures sur bois en couleurs
Texte en rouge et noir
Signatures : [-]⁸ Aa-Bb⁸ A-R⁸ 2a⁶ 2b⁴

Empreinte : geal hemi etde daee (C) 1497 (Q)

Incomplet : les feuillets 166-170 manquent
Keyword:
Jésus-Christ -- Biographies -- Ouvrages avant 1800; Théologie chrétienne -- Moyen-âge -- Ouvrages avant 1800
CREF classification(s):
Théologie
Classification(s):
Arts & humanities => Religion & theology
Original object linked resource:
ISTC ip00128600
Polain(B) 2914
Part of:
Public domain
Permalink:
https://hdl.handle.net/2268.1/6890
Items in DONum are protected by copyright, with all rights reserved, unless otherwise indicated.