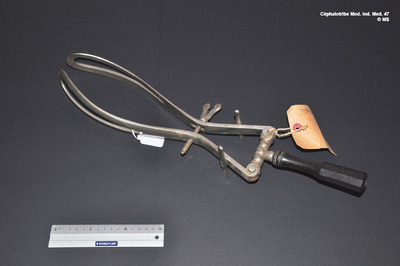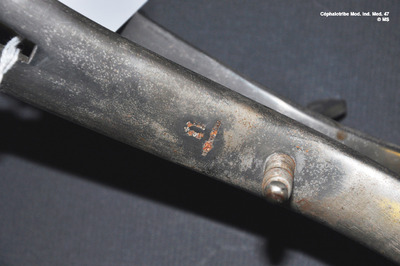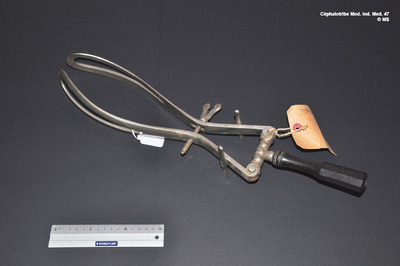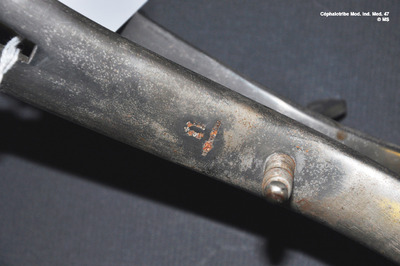 Céphalotribe (Modèle indéterminé) - Med. 047
Author(s), creator(s), collaborator(s) :
Type of the represented object : Artifact
Détails
Original object location:
Embarcadère du savoir
Identifiant(s):
Maison de la Science - Med. 047
Abstract:
Modèle indéterminé.
Nous n'avons pu découvrir le nom du promoteur.
Il est constitué de deux branches parallèles de 52 cm de longueur courbées à leur extrémité. Les cuillers, dans leur face interne, sont recouvertes de dents de loup. Sur chaque branche, en leur milieu, existe un piton dont la raison est inapparente. Les deux branches sont reliées entre elles, à l'extrémité inférieure, par une fermeture en U.
Material, support of the original object:
Acier
Bois
Dimensions, weight or duration:
495 X 70 X 65 (mm)
1124 g
Keyword:
céphalotribe; science; instruments médicaux; gynécologie; obstétrique; médecine
CREF classification(s):
Histoire
Classification(s):
Human health sciences => Reproductive medicine (gynecology, andrology, obstetrics)
Organization that sponsored the digitization:
LOTERIE NATIONALE
MAISON DE LA SCIENCE
Part of:
Public domain
Permalink:
https://hdl.handle.net/2268.1/663
???org.dspace.app.webui.jsptag.ItemTag.files.adjuvant???

Items in DONum are protected by copyright, with all rights reserved, unless otherwise indicated.