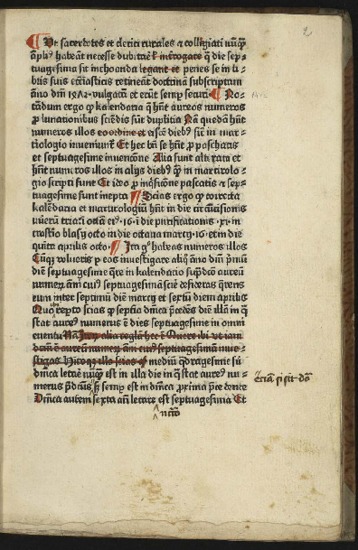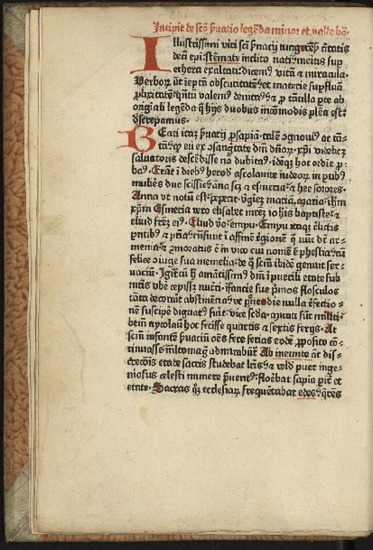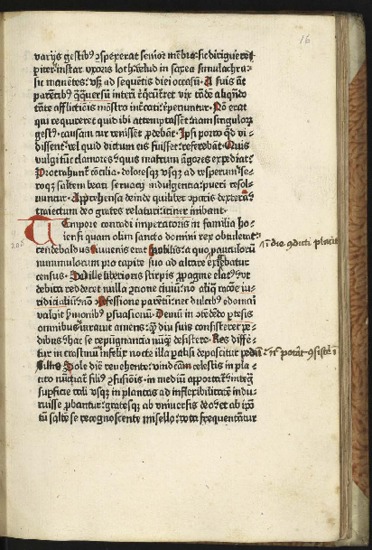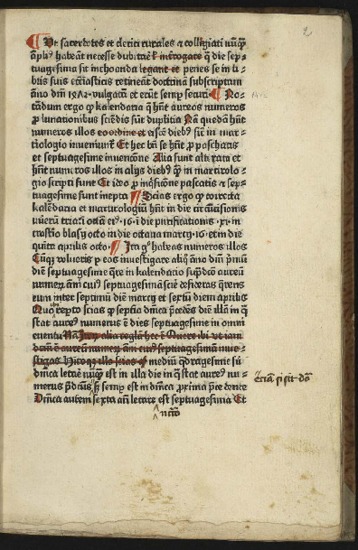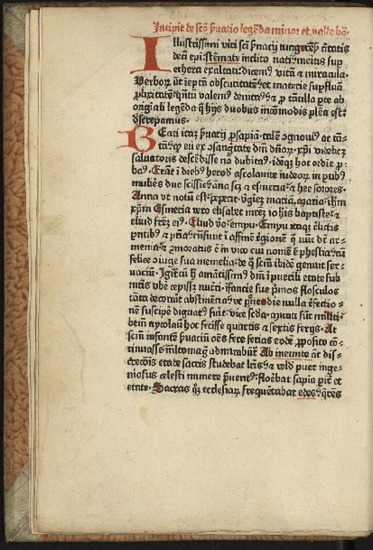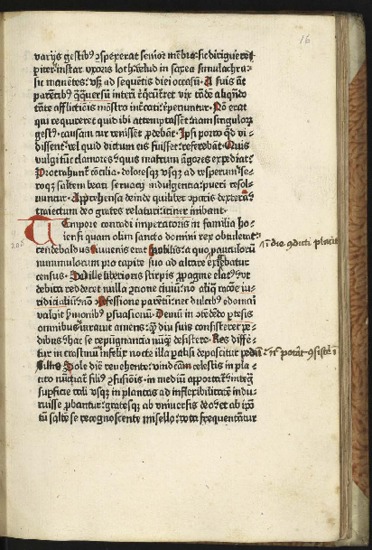 Sanctissimi sevatii tu[n]grensis ecclesie presulis et consanguinei [ch]risti lege[n]da de novo stilo claro ac eleganti co[m]pilata.
Author(s), creator(s), collaborator(s) : Rolevinck, Werner
Type of the represented object : Incunabula
Détails
Collection:
Incunabula
Original object location:
Réseau des Bibliothèques
Uniform title :
Legenda S. Servatii
Author(s), creator(s), collaborator(s):
Rolevinck, Werner (1425-1502) (author)
Editor:
Colonieq[ue] impressa : per me Arnoldu[m] ther hoyrnen finita
First publication of the original object:
[4 mars 1472]
15th century
Middle age (476-1492)
Place of creation of the original object:
Cologne (Allemagne)
Identifiant(s):
XV.C80 (cote ULiège)
1732357-10 (code-barres ULiège)
Original object language:
Latin
Description:
Titre pris au colophon.
Mention de publication prise au colophon.

Provenance(s): Etiquette collée : "Ex libris Borluut de Noortdonck"

Empreinte: Ette o*at qzig busu (C) 1472 (R) (exemplaire ULiège)
Physical description of the represented object :
[30] feuillets ; in-8. 29 lignes ; caractères gothiques. Texte en rouge et noir.
Keyword:
Saints chrétiens
CREF classification(s):
Théologie
Classification(s):
Arts & humanities => Religion & theology
Original object linked resource:
Polain(B) 3387
ISTC ir00287000
Other contributor(s):
Hoernen, Arnold ter (printer-bookseller)
Part of:
Public domain
Permalink:
http://hdl.handle.net/2268.1/5356
Items in DONum are protected by copyright, with all rights reserved, unless otherwise indicated.