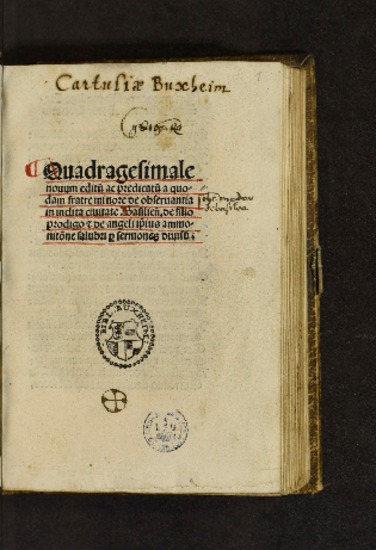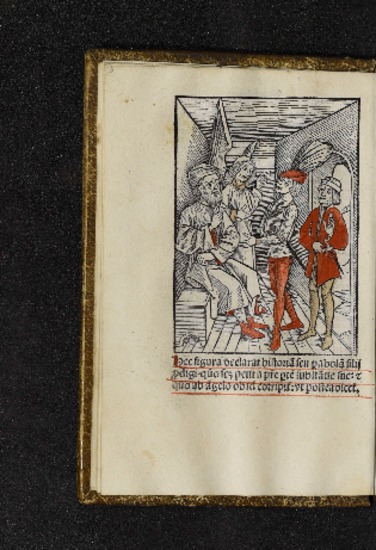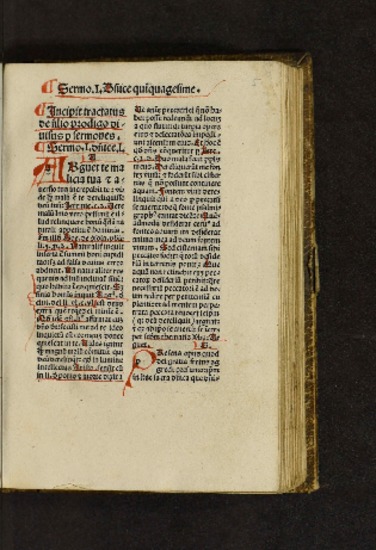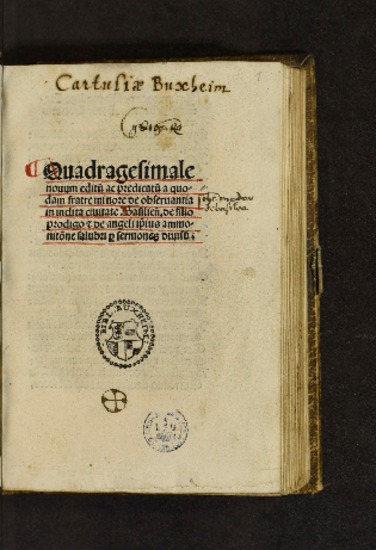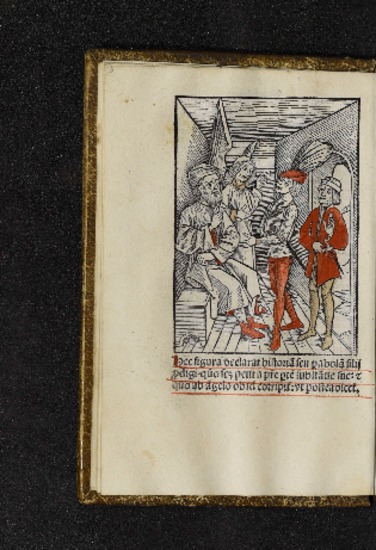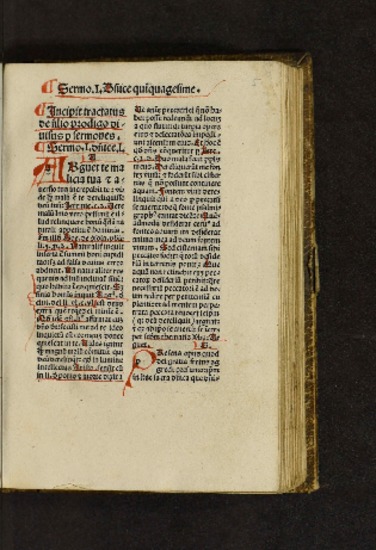 Quadragesimale de p[er]fecta co[n]versione peccatoris ad deum per veram penitentiam sub parabola fi-lii p[ro]digi exaratu[m].
Author(s), creator(s), collaborator(s) : Meder, Johann
Type of the represented object : Incunabula
Détails
Collection:
Incunabula
Original object location:
Réseau des Bibliothèques
Uniform title :
Quadragesimale novum de filio prodigo
Author(s), creator(s), collaborator(s):
Meder, Johann (14..-1518) (author)
Editor:
Impressum Basile[a]e : per Michaelem Furter Civem Basilien[sis]
First publication of the original object:
anno incarnationis d[omi]ni M. CCCC. XCV, [1495]
15th century
Modern times (1492-1789)
Place of creation of the original object:
Bâle (Suisse)
Identifiant(s):
XV.C123 (Cote ULiège)
1725777-10 (Code-barres ULiège)
Original object language:
Latin
Description:
Titre pris au colophon.
Mention de publication prise au colophon.
2 col. de 34 lignes et parfois 26 ; caractères gothiques
Texte en rouge et noir
Gravures sur bois en couleurs
Signatures : a-z⁸ [-]⁸ [-]⁸ A-C⁸ a⁸

Provenance(s): Cachet : "Cartulliae Buxheim" ; marque d'appartenance manuscrite de Hillepront Bradenburg (BeLU )

Reliure: Présence d'un fermoir métallique

Empreinte: usli raue itex vees (C) 1495 (R) (exemplaire ULg)
Material, support of the original object :
Papier
Dimensions, weight or duration:
in-8
Physical description of the represented object :
[232] feuillets
Keyword:
L'Enfant prodigue (parabole biblique) -- Ouvrages avant 1800; Sermons pour le carême -- Ouvrages avant 1800
CREF classification(s):
Théologie
Classification(s):
Arts & humanities => Religion & theology
Original object linked resource:
Polain(B) 2650
Other contributor(s):
Furter, Michael (14..-1517) (printer-bookseller)
Part of:
Public domain
Permalink:
http://hdl.handle.net/2268.1/5334
Items in DONum are protected by copyright, with all rights reserved, unless otherwise indicated.