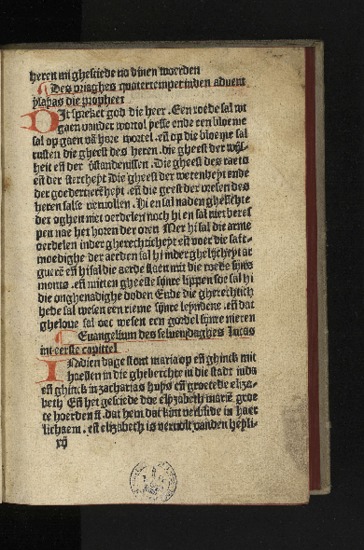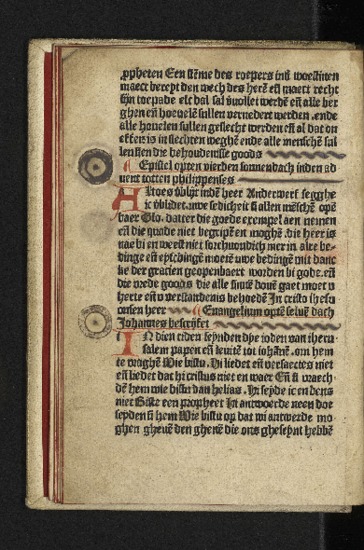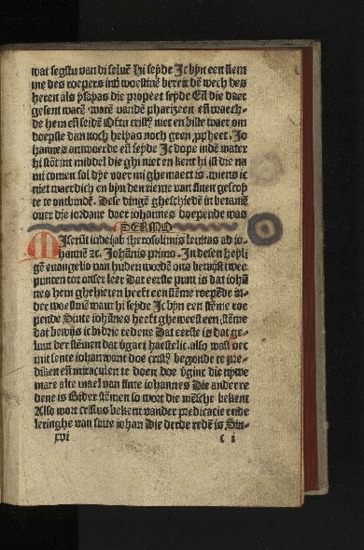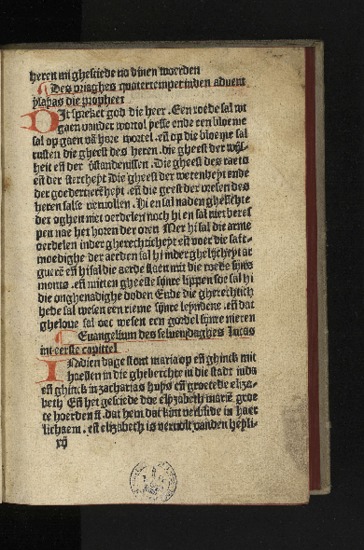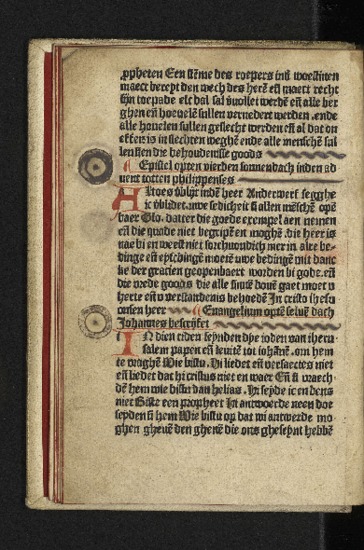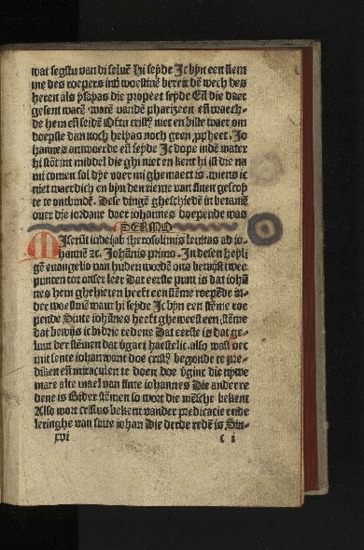 Epistolae et evangelia.
Author(s), creator(s), collaborator(s) :
Type of the represented object : Incunabula
Détails
Uniform title :
Lectionnaire de la messe (rite romain)
Editor:
Haarlem : [Jacob Bellaert]
Place of creation of the original object:
Haarlem (Pays-Bas)
First publication of the original object:
8 avril 1486
15th century
Middle age (476-1492)
Original object location:
Réseau des Bibliothèques
Collection:
Incunabula
Identifiant(s):
XV.C102 (Cote ULiège)
1723588-10 (Code-barres ULiège)
Original object language:
Latin
Material, support of the original object:
Papier
Dimensions, weight or duration:
in-4
Physical description of the represented object :
284 feuillets
Description:
Titre pris sur l'ISTC.
Mention de publication prise sur l'ISTC.
28 lignes ; caractères gothiques
Texte en rouge et noir
Gravure sur bois en couleurs
Signatures : a-q⁸ r⁸ 2⁸ f⁸ s⁸ t⁸ v⁸ u⁸ w⁸ x-z⁸ *⁸ 9⁸ A-D⁸ E⁶ F⁶

Empreinte: lier inde vati sede (C) 1486 (Q) (exemplaire ULg)
Keyword:
Lectionnaires -- Ouvrages avant 1800; Bible -- Lectures liturgiques -- Ouvrages avant 1800
CREF classification(s):
Théologie
Classification(s):
Arts & humanities => Religion & theology
Original object linked resource:
Polain(B) 1408
Part of:
Public domain
Permalink:
https://hdl.handle.net/2268.1/5327
Items in DONum are protected by copyright, with all rights reserved, unless otherwise indicated.