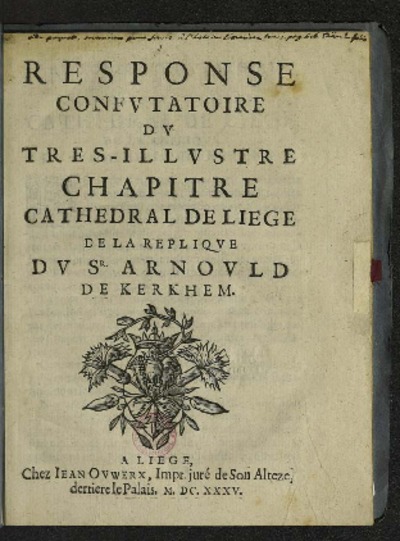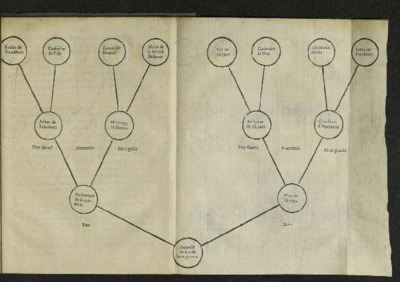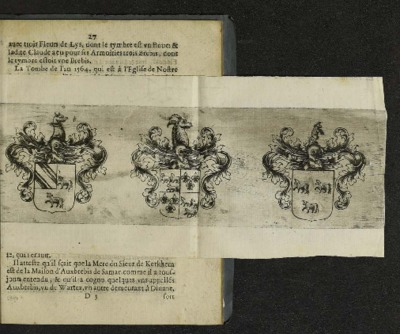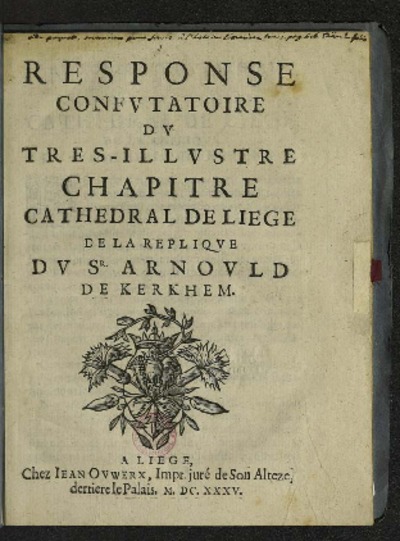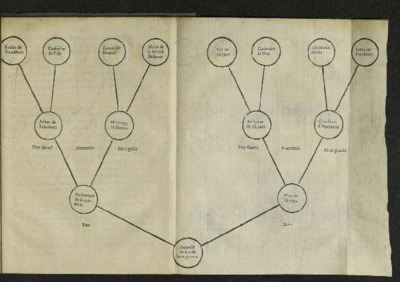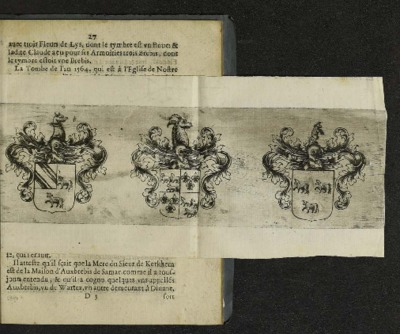 Response confutatoire du très illustre chapitre cathedral de Liège de la replique du Sieur Arnould de Kerkhem.
Author(s), creator(s), collaborator(s) :
Type of the represented object : Book
Détails
Original object location:
Réseau des Bibliothèques
Editor:
Liège : Jean Ouwerx
First publication of the original object:
1635
17th century
Modern times (1492-1789)
Place of creation of the original object:
Belgique - Liège
Identifiant(s):
709606181 (code-barres ULiège)
R00912B(16) (cote ULiège)
Original object language:
French
Description:
De Theux 122. - 2eme exemplaire XXIII.36(bis).84 oeuvre n°2
Material, support of the original object :
Papier
Physical description of the represented object :
80-[1] p. : depl., grav.
Keyword:
Liège (Belgique) -- 17e siècle
CREF classification(s):
Histoire
Classification(s):
Arts & humanities => History
Organization that sponsored the digitization:
Université de Liège
Part of:
Public domain
Permalink:
http://hdl.handle.net/2268.1/5295
Items in DONum are protected by copyright, with all rights reserved, unless otherwise indicated.