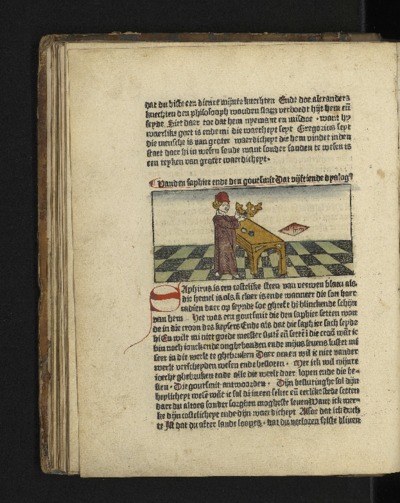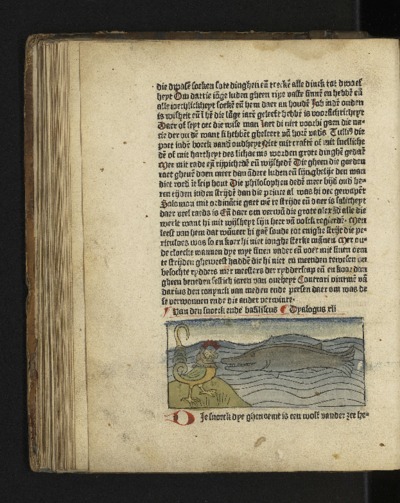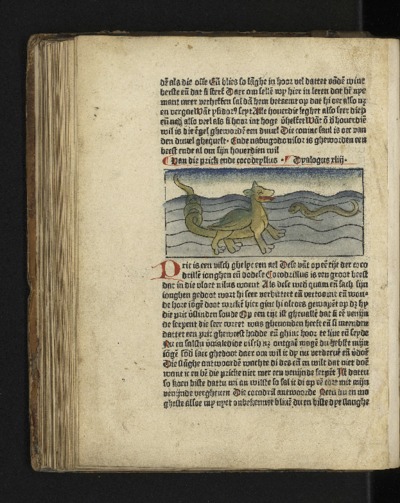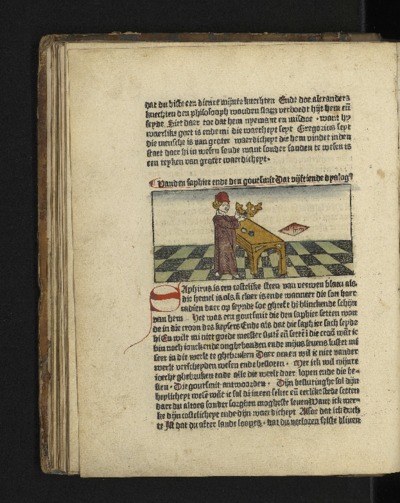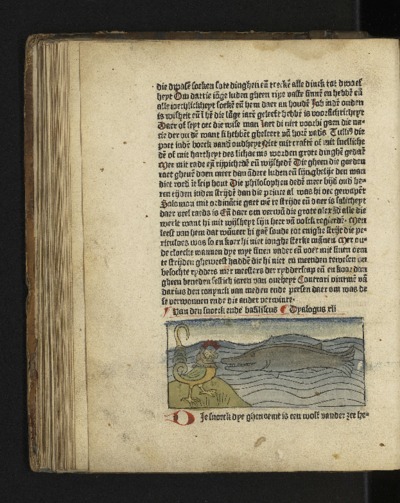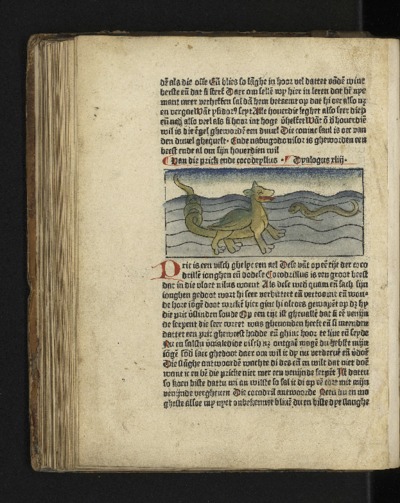 Hier begint dat prologus d[at] is voerspraec int boec d[at] gehiete[n] is dyalog[us] creatura[rum] dat is twispraec der creature[n] datme[n] na de[n] geestelike[n] sin in vroliker en[de] stichtiger maniere[n] applicere[n] mach tot allen materien daer die mensch in gheleert mach warden.
Author(s), creator(s), collaborator(s) :
Type of the represented object : Incunabula
Détails
Uniform title :
Dialogus creaturarum
Editor:
En[de] is volmaect ter goude in holla[n]t : bi mi gheraert leeu pre[n]ter ter goude
Place of creation of the original object:
Gouda (Pays-Bas)
First publication of the original object:
op sinte ians baptisten avo[n]t in iunio Int iaer MCCCClxxxii [23 juin 1482]
15th century
Middle age (476-1492)
Original object location:
Réseau des Bibliothèques
Collection:
Incunabula
Identifiant(s):
XV.C65 (Cote ULiège)
1723331-10 (Code-barres ULiège)
Original object language:
Dutch, Flemish
Latin
Material, support of the original object:
Papier
Dimensions, weight or duration:
in-fol.
Physical description of the represented object :
[126] feuillets : ill.
Description:
Titre pris aux premiers mots du texte principal.
Mention de publication prise au colophon.
34 lignes ; caractères gothiques.
Signatures : a-p⁸
Texte en rouge et noir.
Gravures en couleurs

Acquisition par l'Université de Liège : Legs Baron A. Wittert 1903
Wittert, Adrien, 1823-1903 [donateur]

Reliure de carton recouvert de papier marbré peigne du type "old Dutch". Dos de parchemin

Empreinte: rege n:is e-we deen (C) 1482 (exemplaire ULg)
Keyword:
Fables latines -- Ouvrages avant 1800
CREF classification(s):
Bases générales de la science et de la culture
Philosophie
Lettres
Classification(s):
Arts & humanities => Multidisciplinary, general & others
Arts & humanities => Philosophy & ethics
Arts & humanities => Literature
Original object linked resource:
Polain(B) 1269
Organization that sponsored the digitization:
Université de Liège
Part of:
Public domain
Permalink:
https://hdl.handle.net/2268.1/4938
Items in DONum are protected by copyright, with all rights reserved, unless otherwise indicated.