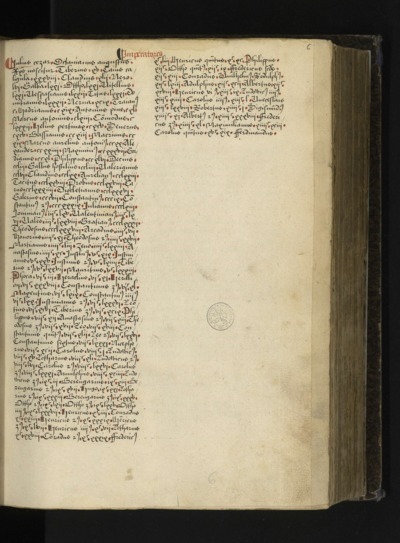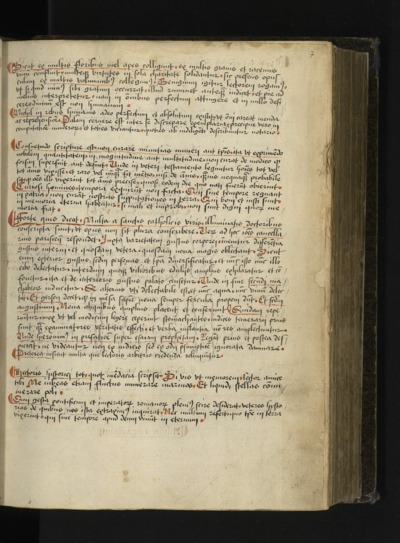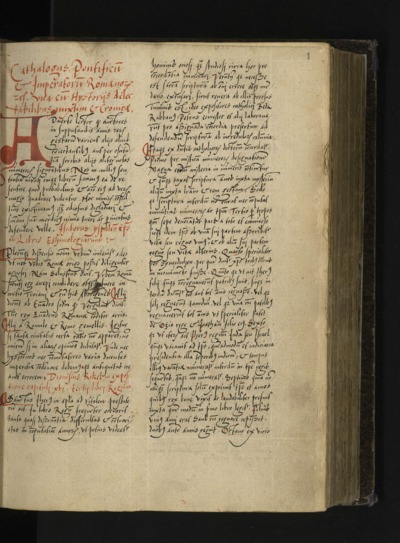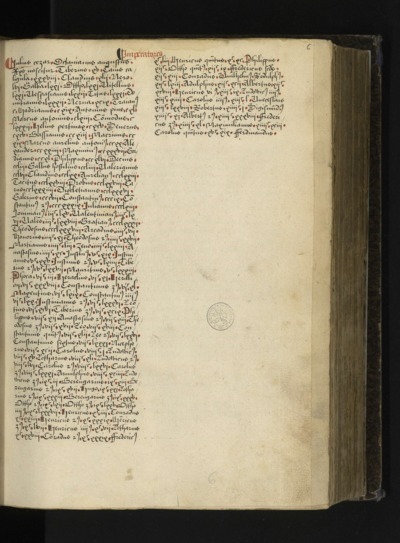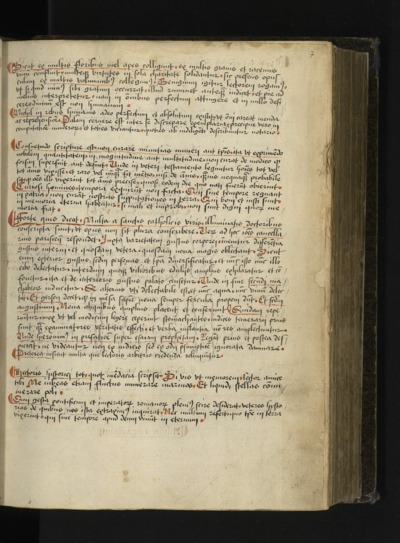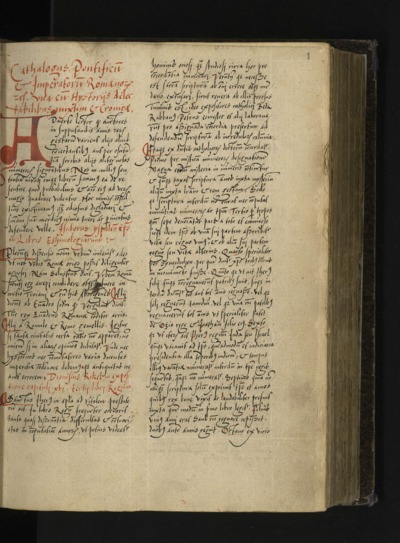 Liber monasterii Sancti Trudonis in Hasbania in usum fratris Trudonis de Gemblaco... collegit hec frater Trudo Gemblacensis natione cenobita monasterii Santi Trudonis in Hasbania. Scripsit vero frater Johannes Geldrop natione Leodiensis, eiusdem monasterii monachus sub domino Geogio Sarens, abbate.
Author(s), creator(s), collaborator(s) : Érasme; Geldrop, Jean
Type of the represented object : Manuscript
Détails
Author(s), creator(s), collaborator(s):
Érasme (1469-1536) (author)
Geldrop, Jean (scribe)
Place of creation of the original object:
Saint-Trond (Belgique)
Creation of the original object:
1557
16th century
Modern times (1492-1789)
Original object location:
Réseau des Bibliothèques
Identifiant(s):
Ms1986 (cote ULiège)
ALMA213576 (code-barres ULiège)
Original object language:
Latin
Dutch, Flemish
Abstract:
Les premières pages ont été utilisées pour des Referijen, les dernières pour un texte d'Érasme censuré.
Material, support of the original object:
Papier
Dimensions, weight or duration:
271 x 199 millimètres.
Physical description of the represented object :
i, 333, i feuillets. Une main de Jean de Geldrop. 2 colonnes. Nombre de lignes variable. Titres en rouge. Quelques gravures collées, dont une (f. 325 v°), sur parchemin, est coloriée. F. 330 : squelette dessiné, avec méditation sur la mort.
Description:
Acquis par la Bibliothèque royale de Belgique en 1903 à la vente De Theux (n° 961) et cédé à la Bibliothèque de l'Université de Gand en 1904. Cachet de la Bibliothèque de l'Université de Gand.

Reliure moderne
CREF classification(s):
Théologie
Classification(s):
Arts & humanities => Religion & theology
Original object linked resource:
Manuscrits de l'abbaye de Saint-Trond
Hoyoux, Jean. Inventaire des manuscrits de la Bibliothèque de l'Université de Liège. Liège, 1970, 1, n° 904.
Handschriften uit de abdij van Sint-Truiden. Leuven, 1986, p. 214-217, n° 42.
Organization that sponsored the digitization:
Fédération Wallonie-Bruxelles (plan PEP'S)
Part of:
Public domain
Permalink:
https://hdl.handle.net/2268.1/4917
Items in DONum are protected by copyright, with all rights reserved, unless otherwise indicated.