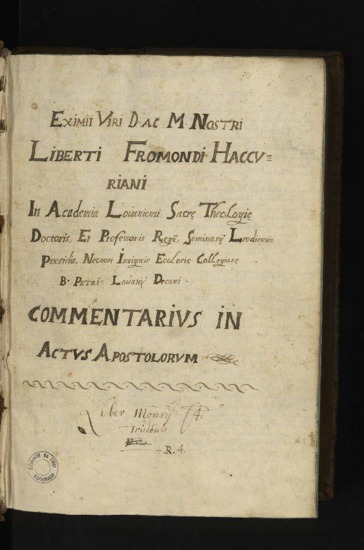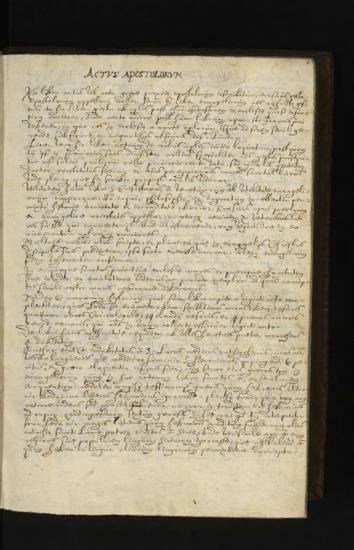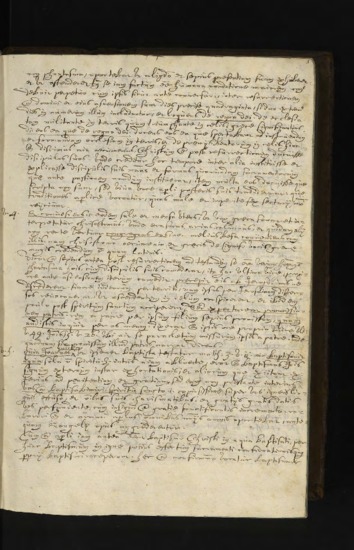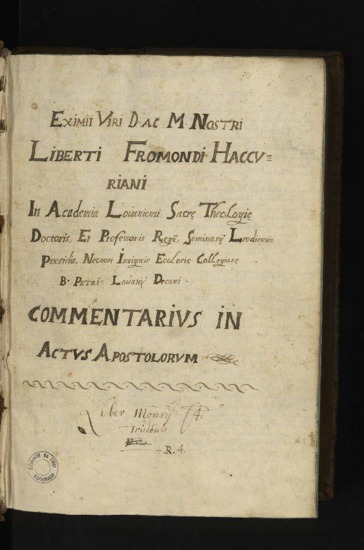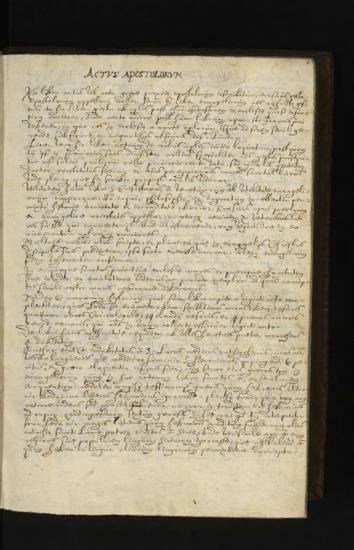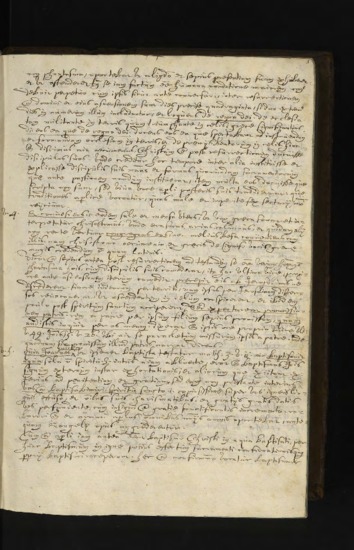 Libertus Fromondus, Commentarii in Actus Apostolorum.
Author(s), creator(s), collaborator(s) : Froidmont, Libert
Type of the represented object : Manuscript
Détails
Author(s), creator(s), collaborator(s):
Froidmont, Libert (1587-1653) (author)
Place of creation of the original object:
Belgique
Creation of the original object:
17th century
Modern times (1492-1789)
Original object location:
Réseau des Bibliothèques
Identifiant(s):
Ms17 (cote ULiège)
ALMA214548 (code-barres ULiège)
Original object language:
Latin
Material, support of the original object:
Papier
Dimensions, weight or duration:
275 x 185 millimètres.
Physical description of the represented object :
i, 435, ii feuillets. Une main non identifiée. 38 lignes.
Contents, Summary of the original document:
Ff. 1-165 : Leçons données à l'Université de Louvain ;
ff. 169-175 : Explicatio Psalmi tertii usque ad decimum sextum ab eximio doctore ac M. Sebastaiano Stokmans, Antverpiensi ;
ff. 176-183 : Prosecutio explicationis psalmorium psalmus septimus ;
ff. 187-246 : Dictata ab eximio D° ac M. Guilhelmo ab Angelis in primam secundae divi Thomae, 1647 ;
ff. 252-286 : Dictata in secundam secundae sub eximio D° Gerardo van Werme, Trajectensi, 1648 ;
ff. 287-328 : Tractatus de Pontifice, 1648 ;
ff. 329-348 : Tractatus de Conciliis, 1649 ;
ff. 348v°-381 : Tractatus tertius de Ecclesia militante, 1649 ;
ff. 382-435 : Tractatus quartus de scriptura sacra, 1649.
Description:
Marque d'appartenance manuscrite de l'Abbaye de Saint-Trond : "Liber monasterii Sancti Trudonis" (f. 1r°).
Keyword:
Bible. N.T. Actes -- Commentaires
CREF classification(s):
Théologie
Classification(s):
Arts & humanities => Religion & theology
Original object linked resource:
Manuscrits de l'abbaye de Saint-Trond
Fiess-Grandjean. Bibliothèque de l'Université de Liège : catalogue des manuscrits. Liège, 1875, n°33.
Organization that sponsored the digitization:
Fédération Wallonie-Bruxelles (plan PEP'S)
Part of:
Public domain
Permalink:
https://hdl.handle.net/2268.1/4915
Items in DONum are protected by copyright, with all rights reserved, unless otherwise indicated.