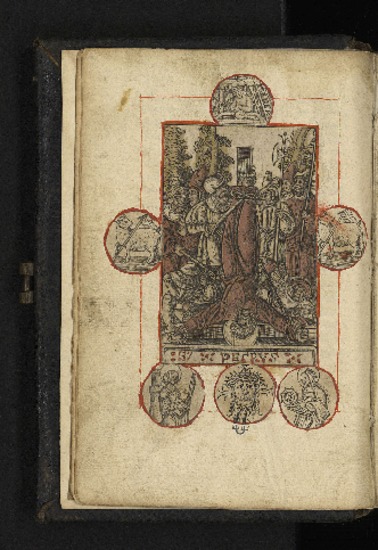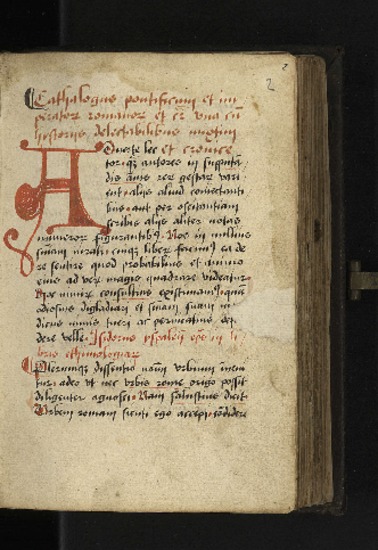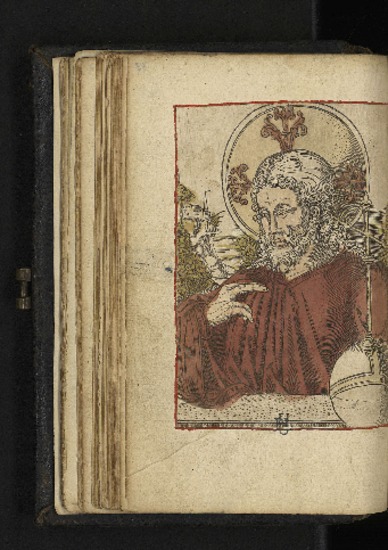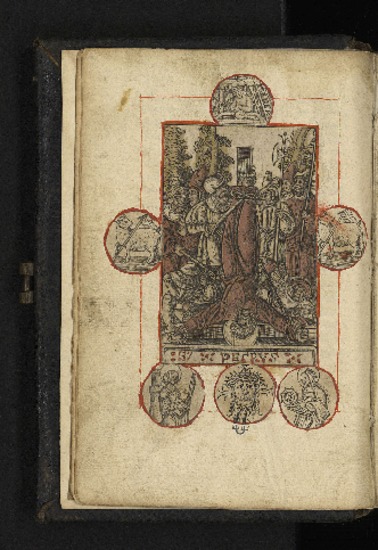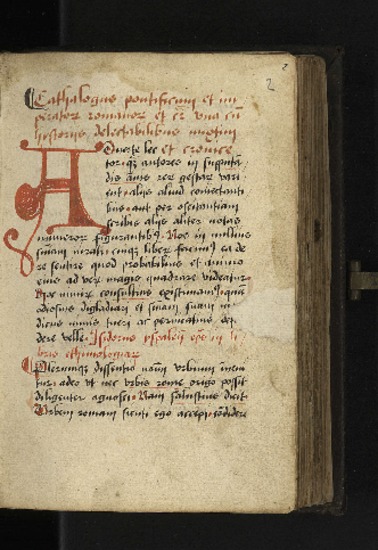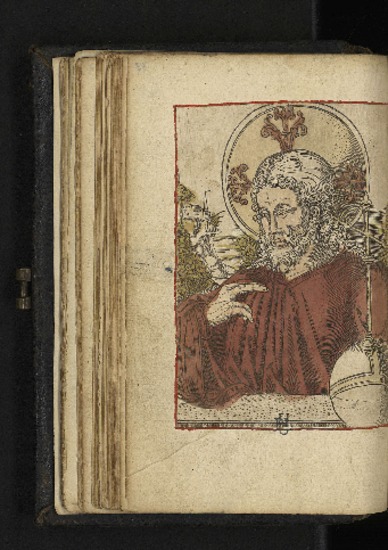 Catalogus pontificum et imperatorum romanorum.
Author(s), creator(s), collaborator(s) :
Type of the represented object : Manuscript
Détails
Place of creation of the original object:
Belgique
Creation of the original object:
16th century
Modern times (1492-1789)
Original object location:
Réseau des Bibliothèques
Identifiant(s):
Université de Liège. Bibliothèque, Manuscrit 324 (cote ULiège)
ALMA211501 (code-barres ULiège)
Original object language:
Latin
Material, support of the original object:
Papier et parchemin
Dimensions, weight or duration:
140 x 95 millimètres.
Physical description of the represented object :
vi, 224, i feuillets. Une main non identifiée. Nombre de lignes variable. Six gravures du XVIe siècle collées au 2e f. de garde et aux ff. 1v°, 43v°, 131v°, 147v°, 184v°.
Contents, Summary of the original document:
Histoire des papes jusqu'à Jules III et des empereurs jusqu'à Charles V.
Ff. 114 : énumération des rois de France jusqu'à François I ;
ff. 131 : Principes Tugrenses et duces Brabantiae : histoire des rois de Tongres et des ducs de Brabant jusqu'au règne de Charles V ;
ff. 147 : Episcopi Tungrenses Leodienses : histoire des évêques de Tongres et de Liège jusqu'au règne de Georges d'Autriche ;
ff. 184 : De sancto Trudone et ejus successione in gubernatione monasterii : histoire de l'abbaye de St-Trond jusqu'à l'abbé Georges Sarens.
CREF classification(s):
Histoire
Théologie
Classification(s):
Arts & humanities => History
Arts & humanities => Religion & theology
Original object linked resource:
Manuscrits de l'abbaye de Saint-Trond
Organization that sponsored the digitization:
Fédération Wallonie-Bruxelles (plan PEP'S)
Part of:
Public domain
Permalink:
https://hdl.handle.net/2268.1/4914
Items in DONum are protected by copyright, with all rights reserved, unless otherwise indicated.