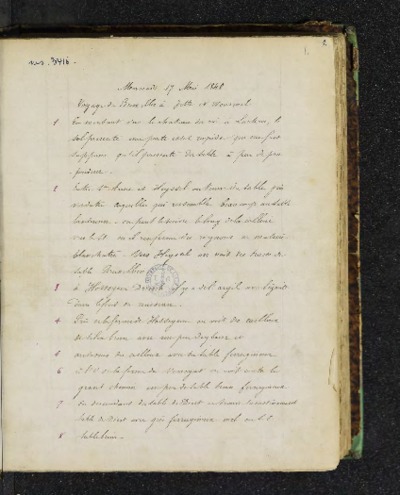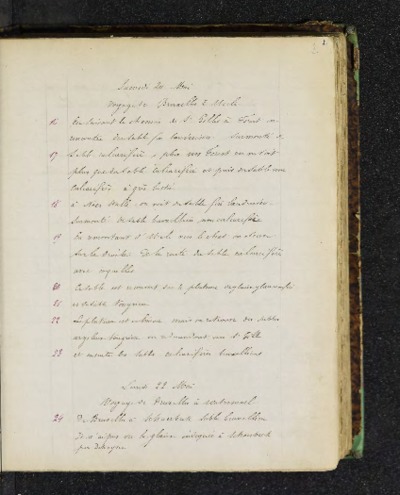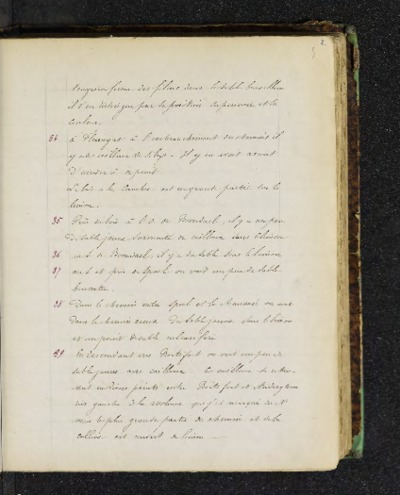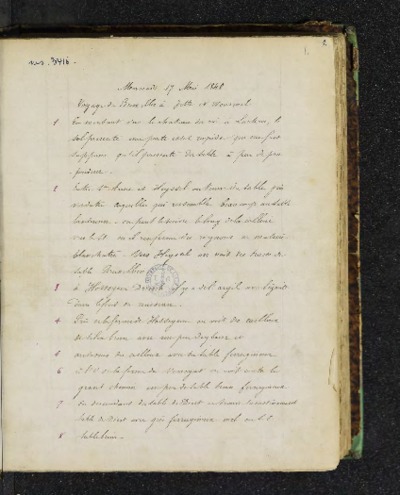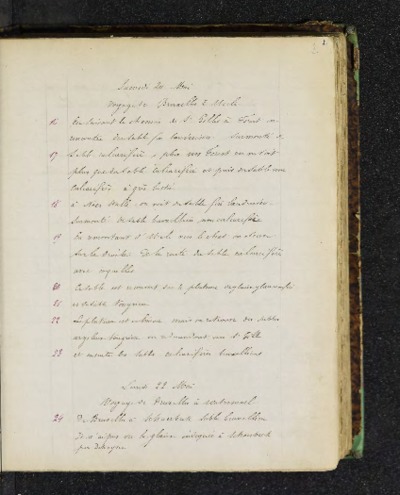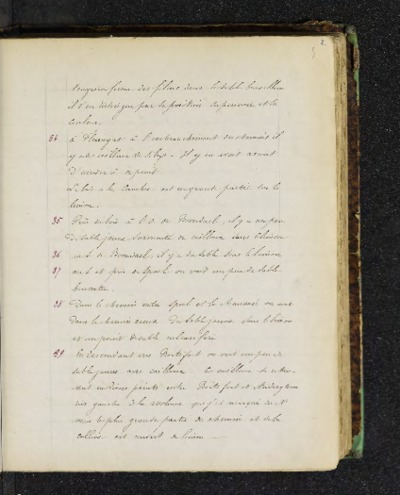 André Dumont, Géologie de la Belgique. Volume V.
Author(s), creator(s), collaborator(s) : Dumont, André Hubert
Type of the represented object : Manuscript
Détails
Original object location:
Réseau des Bibliothèques
Author(s), creator(s), collaborator(s):
Dumont, André Hubert (1809-1857) (author)
Creation of the original object:
19th century
Contemporary time (1789-20..)
Place of creation of the original object:
Liège (Belgique)
Identifiant(s):
Université de Liège. Bibliothèque, Manuscrit 3416 (cote ULiège)
ALMA215005 (code-barres ULiège)
Original object language:
French
Abstract:
Ces copies ont été exécutées à la demande de la veuve d'André Hubert Dumont avant la vente des manuscrits originaux à l'Etat belge. L'Etat a ensuite confié les manuscrits originaux au professeur Dewalque, qui les a donnés à la Bibliothèque de l'Université. Les manuscrits originaux, contenus dans 8 carnets et 4 boîtes, sont référencés aux cotes Ms605 à Ms616.
Contents, Summary of the original document:
Ff. 1-372v° : Excursions géologiques du 17 mai au 31 octobre (n°1 à 2645) et du 18 février au 19 septembre 1849 (n°2646 à 5325).
Description:
Demi-reliure de carton aux plats recouverts de papier marbré brun ; dos de simili cuir bleu à filets dorés, portant en capitales dorées : A. DUMONT. 5.
Material, support of the original object :
Papier
Dimensions, weight or duration:
225 x 182 millimètres.
Physical description of the represented object :
ii, 373 feuillets. Papier ligné. Une main non identifié.
CREF classification(s):
Sciences de la terre et du cosmos
Classification(s):
Physical, chemical, mathematical & earth Sciences => Earth sciences & physical geography
Part of:
Public domain
Permalink:
http://hdl.handle.net/2268.1/4860
Items in DONum are protected by copyright, with all rights reserved, unless otherwise indicated.