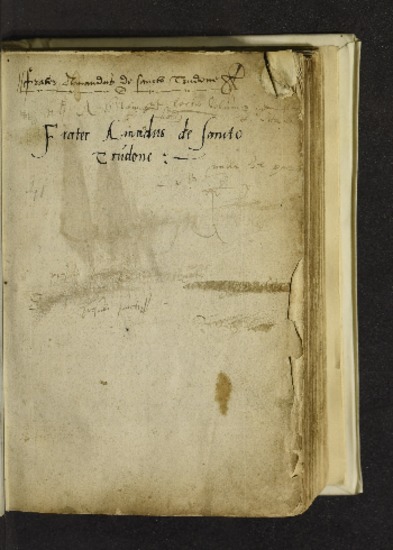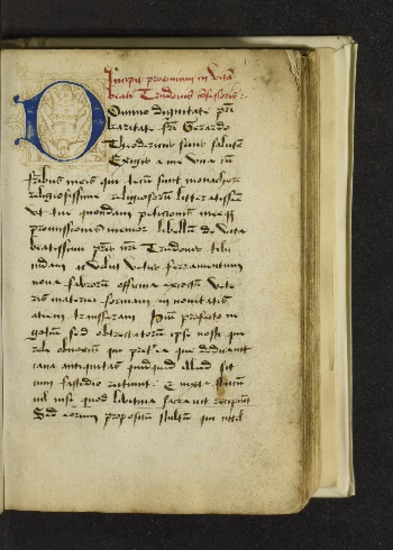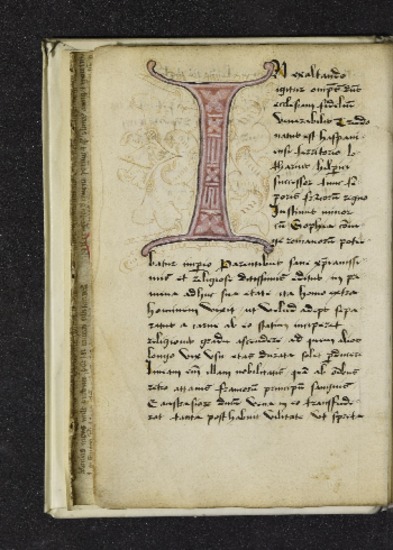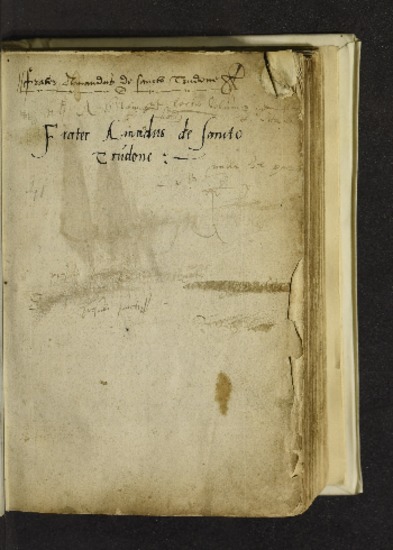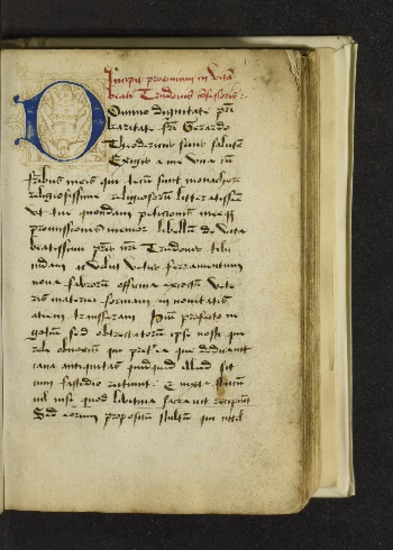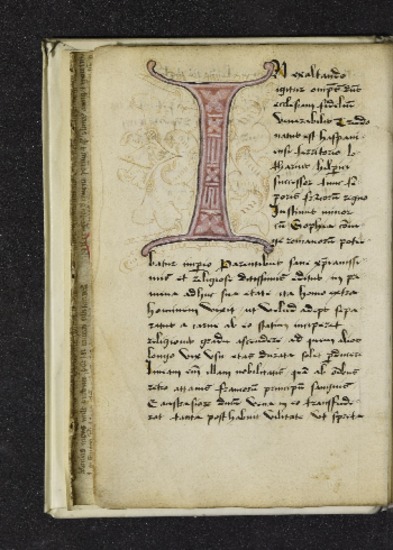 Theodoricus Sancti Trudonis, Vita Sancti Trudonis, confessoris, per Theodoricum abbatem, et sermo de ejusdem translatione.
Author(s), creator(s), collaborator(s) : Thierry de Saint-Trond
Type of the represented object : Manuscript
Détails
Original object location:
Réseau des Bibliothèques
Author(s), creator(s), collaborator(s):
Thierry de Saint-Trond (10..-1107) (author)
Creation of the original object:
16th century
Modern times (1492-1789)
Place of creation of the original object:
Saint-Trond (Belgique)
Identifiant(s):
Université de Liège. Bibliothèque, Manuscrit 41 (cote ULiège)
ALMA207725 (code-barres ULiège)
Original object language:
Latin
Contents, Summary of the original document:
Ff. 1-r°-51r° : Vita beati Trudonis confessoris ;
ff. 51v°-57v° : Sermo domni Theoderici abbatis de translatione sanctorum Trudonis et Eucherii, quae facta est III idus Augusti, NOrtmannis populantibus Franciam et Lotharingiam ;
ff. 59r°-98v° : Opus Stipelini monachi de miraculis S. Trudonis ;
ff. 101v°-105r° : Epistola Domni Philippi abbatis de Elemosyna ad abbatem Hugonel de vita sancti Amandi ;
ff. 105v°-109r° : Alia epistola ejusdem ad ababtem Joannem de eadem re ;
ff. 109r°-175v° : Vita S. Amandi ;
ff. 175v°-183v° : Sermo de elevatione corporis sacratissimi pontificis Amandi ;
ff. 183v°-187r° : De igne caelesti in memoriam beati Amandi divina virtute mirabiliter accensi ;
ff. 187v°-199v° : Miracula S. Amandi quae sunt facta per Gallias ;
ff. 199v°-201r° : Quoddam miraculum de juvene suspenso in pago Noviomensi et per beatum Amandum suscitato ;
ff. 201r°-203r° : Quoddam miraculum de incarcerato Coceii per orationem beati Amandi soluto ;
ff. 203r°-210r° : Miracula S. Amandi quae facat sunt per Bragbantum ;
ff. 210v°-215v° : Miraculum in ecclesia S. Amandi intra urbem Rothomagensem ejus intercessionibus factum. De muliere quae se laqueo interemit et Christi subveniente gratia vitam recepit ;
ff. 216r°-220v° : Qualiter corpusculum parvi infantis et magni martyris Cyrici translatum fuit in Elnonense coenobium ab urbe Nivernensi.
Description:
Marque d'appartenance manuscrite de l'Abbaye de Saint-Trond : "Liber monasterii Sancti Trudonis" (f...).
Material, support of the original object :
Papier
Dimensions, weight or duration:
195 x 130 millimètres
Physical description of the represented object :
iii, 220, iii feuillets. Une main non identifiée. Nombre de lignes variable.
Keyword:
Vie de saint Trond; Hagiographie chrétienne; Saints chrétiens -- Biographies
CREF classification(s):
Théologie
Classification(s):
Arts & humanities => Religion & theology
Original object linked resource:
Manuscrits de l'abbaye de Saint-Trond
Organization that sponsored the digitization:
Fédération Wallonie-Bruxelles (plan PEP'S)
Other contributor(s):
Benediktijnerabdij van Sint-Truiden (former owner)
Part of:
Public domain
Permalink:
http://hdl.handle.net/2268.1/4831
Items in DONum are protected by copyright, with all rights reserved, unless otherwise indicated.