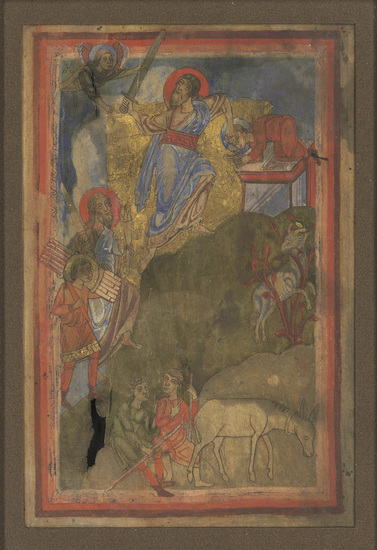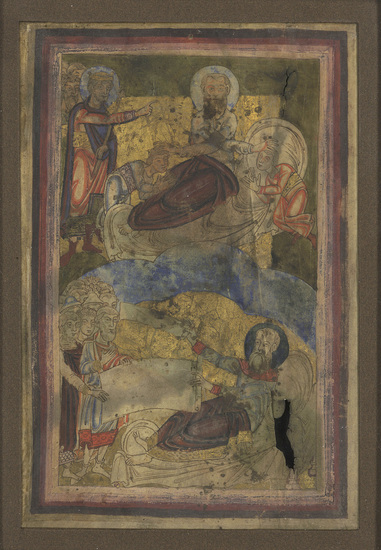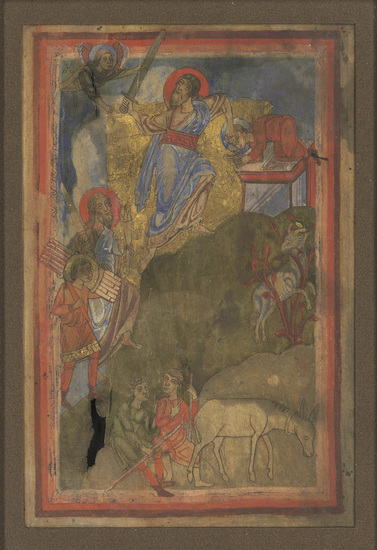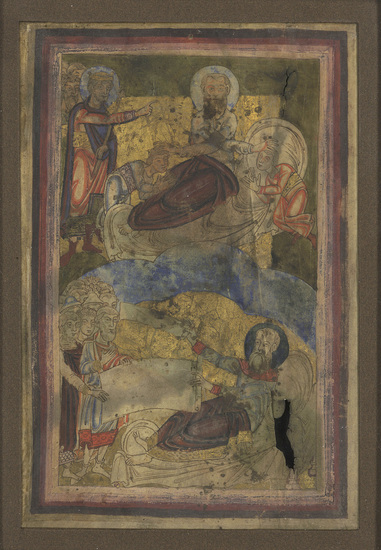 Feuillet Wittert.
Author(s), creator(s), collaborator(s) :
Type of the represented object : Manuscript
Détails
Place of creation of the original object:
Région mosane (Belgique)
First publication of the original object:
12th century
Middle age (476-1492)
Original object location:
Réseau des Bibliothèques
Identifiant(s):
Université de Liège. Bibliothèque, Manuscrit 2613
Abstract:
Manuscrit exécuté dans la région mosane dans la seconde moitié du XIIe siècle. Classé Trésor de la Fédération Wallonie-Bruxelles (2018).
Material, support of the original object:
Parchemin
Dimensions, weight or duration:
231 X 163 millimètres
Physical description of the represented object :
1 feuillet.
Contents, Summary of the original document:
Deux miniatures paginales : F. 1r° : Sacrifice d'Abraham (Gen. 22) ; f. 1v° registre supérieur : Bénédiction d'Ephraïm et Manassé par Jacob (Gen. 48) ; f. 1v° registre inférieur : bénédiction des douze fils de Jacob par Jacob (Gen. 49).
Description:
Provenance : Legs Adrien Wittert (1903)
CREF classification(s):
Arts
Classification(s):
Arts & humanities => Art & art history
Original object linked resource:
CICweb (http://www.cicweb.be/fr/manuscrit.php?id=1509&idi=27)
Part of:
Public domain
Permalink:
https://hdl.handle.net/2268.1/4796
Items in DONum are protected by copyright, with all rights reserved, unless otherwise indicated.