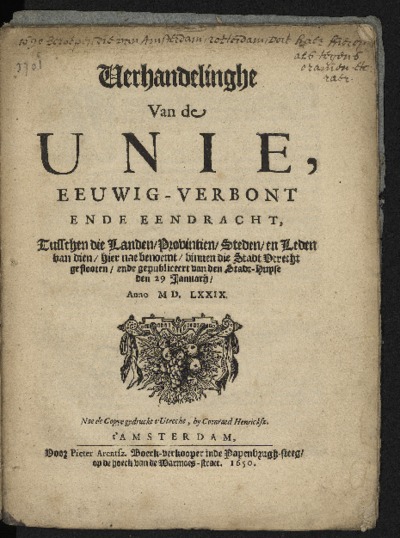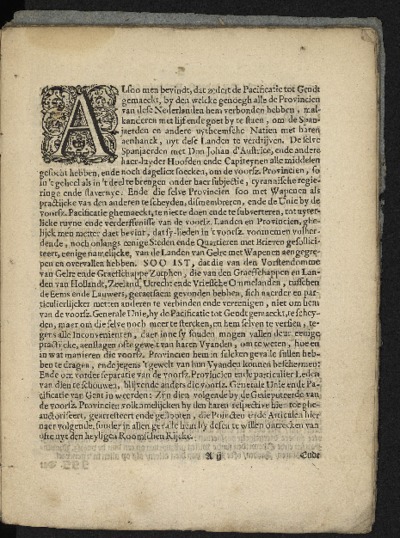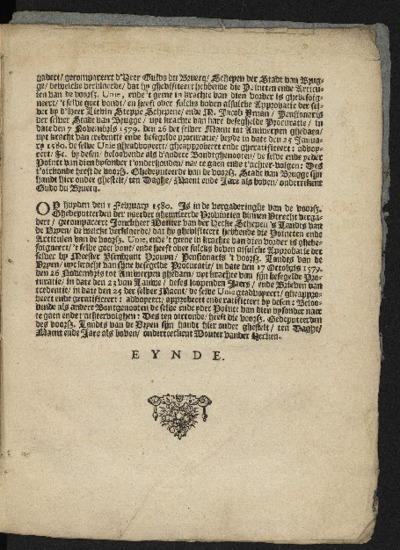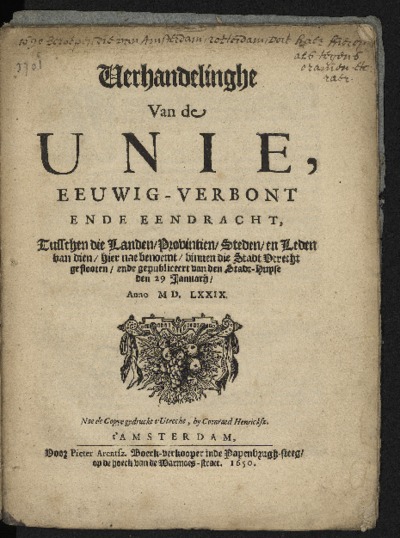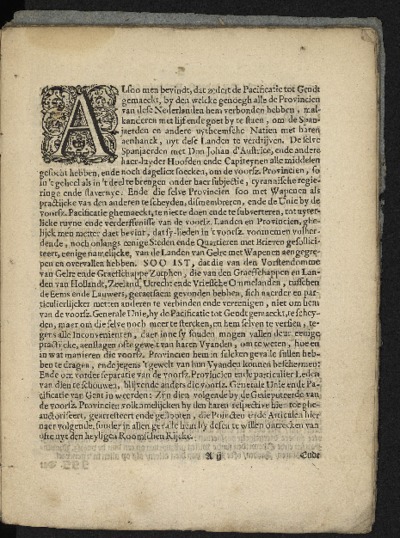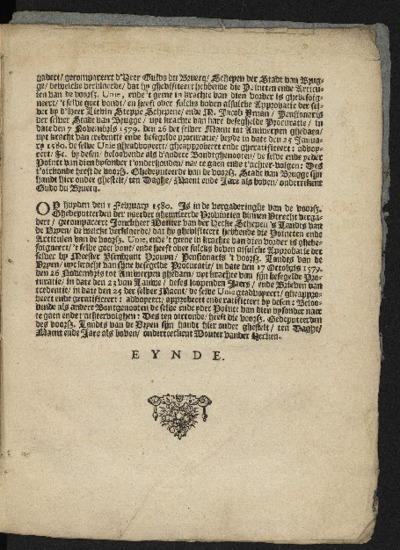 Verhandelinghe vande Unie, eewich verbont ende eendracht tusschen die landen, provincien, steden ende leden van dien hier nae benoempt, binnen die stadt Utrecht ghesloten, ende ghepubliceert vanden stadt huyse den 29 januarii, anno MDLXXIX.
Author(s), creator(s), collaborator(s) :
Type of the represented object : Book
Détails
Editor:
[Amsterdam] : t'Amsterdam, door Pieter Arentsz, boeck-verkooper inde Papenburgh-steeg, op de hoeck van de Darmoes-straet
Place of creation of the original object:
Pays-Bas - Amsterdam
First publication of the original object:
1650
17th century
Modern times (1492-1789)
Original object location:
Réseau des Bibliothèques
Collection:
Fonds Weissenbruch
Identifiant(s):
ALMA123441 (code barres ULiège)
R16987B (cote ULiège)
Original object language:
Dutch, Flemish
Material, support of the original object:
Papier
Dimensions, weight or duration:
21 cm
Physical description of the represented object :
19 pages non numérotées, 1 page blanche
Description:
Signatures : A-B⁴ C²
Porte la mention : "Nae de Copye gedruckt t'Utrecht, by Coenraed Henricksz"
Empreinte: e.an r-e- z.t. c-an (C) 1650 (A) (exemplaire ULg)
Forme du document: Brochure
Geographical Location represent or evoke:
Utrechts - (Pays-Bas)
CREF classification(s):
Histoire
Classification(s):
Arts & humanities => History
Organization that sponsored the digitization:
Université de Liège
Part of:
Public domain
Permalink:
https://hdl.handle.net/2268.1/4629
Items in DONum are protected by copyright, with all rights reserved, unless otherwise indicated.