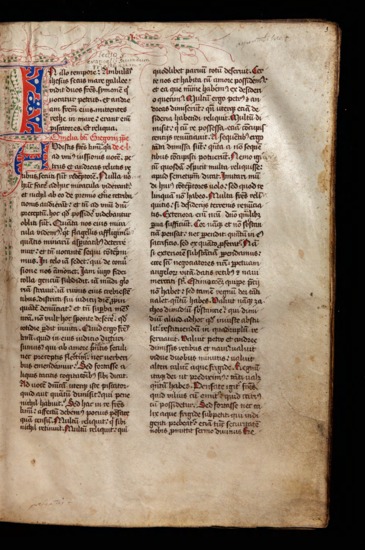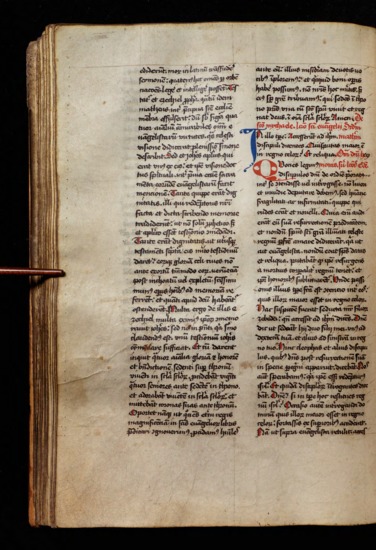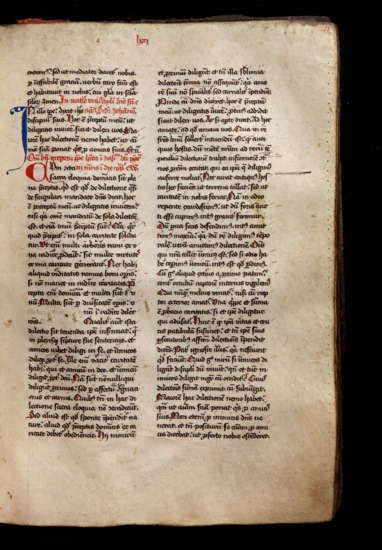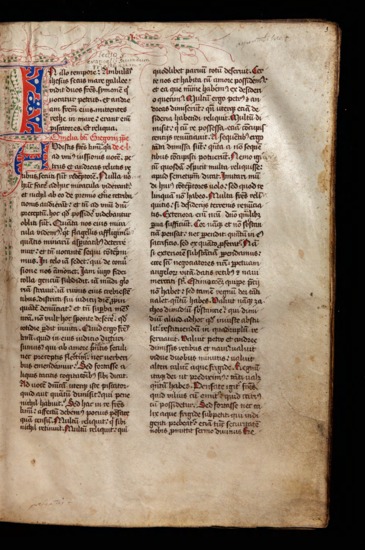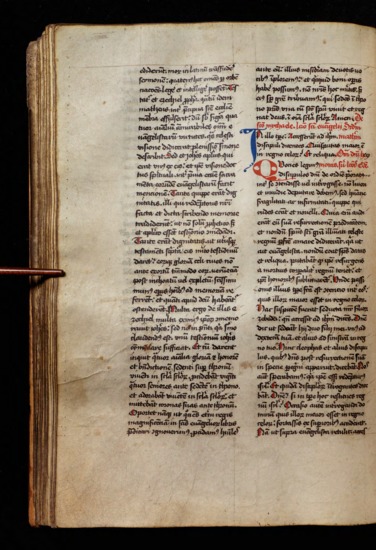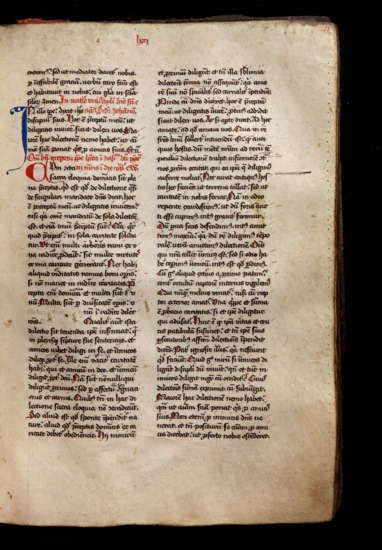 Liber homeliarum et sermonum aliquorum de Sanctis.
Author(s), creator(s), collaborator(s) :
Type of the represented object : Manuscript
Détails
Original object location:
Réseau des Bibliothèques
Creation of the original object:
1464
15th century
Middle age (476-1492)
Place of creation of the original object:
Huy (Belgique)
Identifiant(s):
Université de Liège. Bibliothèque, Manuscrit 111 (cote ULiège)
ALMA200777 (code-barres ULiège)
Original object language:
Latin
Abstract:
Sermons tirés principalement des Pères de l'Eglise par un moine du couvent.
Description:
Marque d'appartenance manuscrite du Couvent des Croisiers : "Finitus est liber iste... anno domini mcccclxiiii Sabbato quatuor temporum adventus in conventu huyensi per fratrum ejusdem conventus professum Deo Gratias" (f. 166v°).
Material, support of the original object :
Parchemin.
Dimensions, weight or duration:
325 x 225 millimètres.
Physical description of the represented object :
166 feuillets. Une main non identifiée. 2 colonnes de 39 lignes. Foliotation ancienne. Premier feuillet de la table en tête de volume manquant. Lettrines peintes. Demi-reliure, ais nus, dos restauré.
Keyword:
Église catholique -- Sermons
CREF classification(s):
Théologie
Classification(s):
Arts & humanities => Religion & theology
Original object linked resource:
Manuscrits des Croisiers de Huy.
Organization that sponsored the digitization:
Fédération Wallonie-Bruxelles (plan PEP'S)
Other contributor(s):
Couvent des Croisiers (Huy, Belgique) (former owner)
Part of:
Public domain
Permalink:
http://hdl.handle.net/2268.1/4492
Items in DONum are protected by copyright, with all rights reserved, unless otherwise indicated.