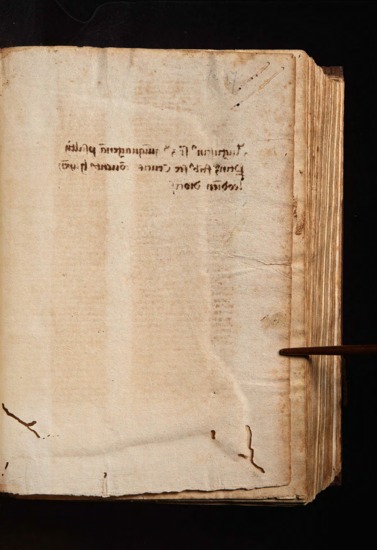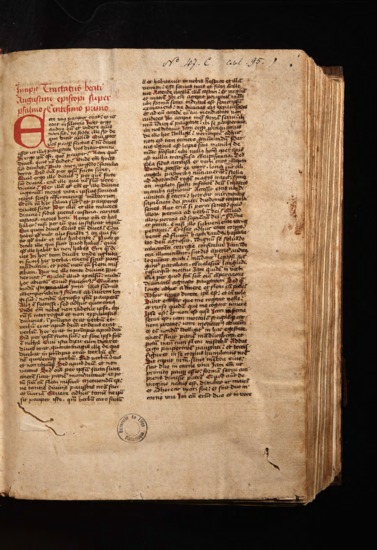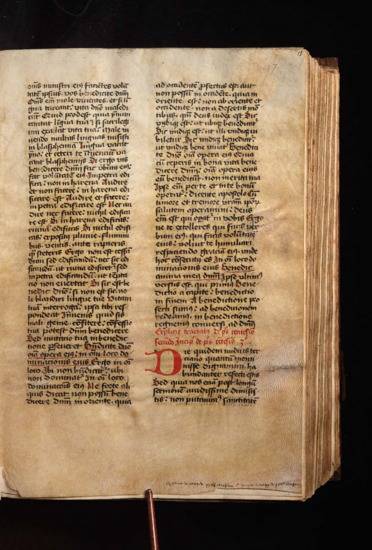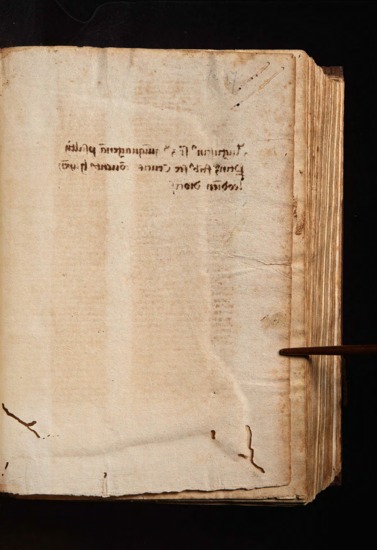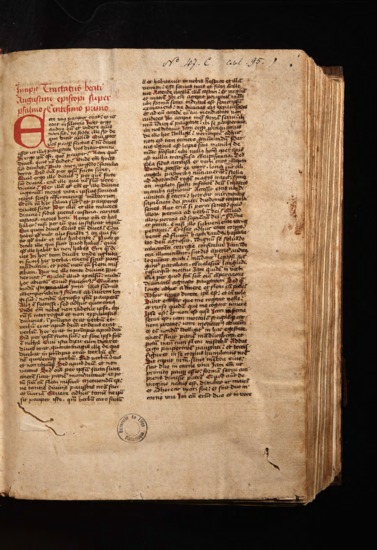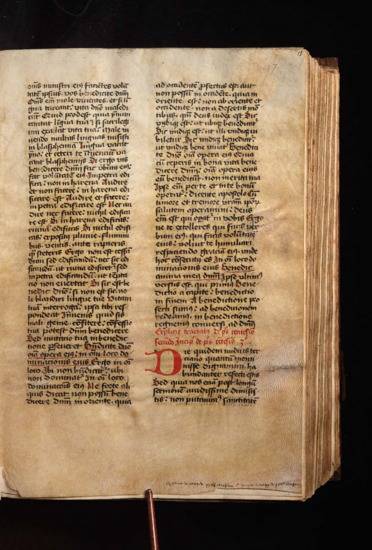 Augustinus, Enarrationes in psalmos.
Author(s), creator(s), collaborator(s) : Augustin, saint
Type of the represented object : Manuscript
Détails
Uniform title :
Exposés sur les Psaumes
Author(s), creator(s), collaborator(s):
Augustin, saint (0354-0430) (author)
Place of creation of the original object:
Huy (Belgique)
Creation of the original object:
15th century
Middle age (476-1492)
Original object location:
Réseau des Bibliothèques
Identifiant(s):
Université de Liège. Bibliothèque, Manuscrit 47 (cote ULiège)
ALMA200651 (code-barres ULiège)
Original object language:
Latin
Material, support of the original object:
Papier et parchemin.
Dimensions, weight or duration:
289 x 198 millimètres.
Physical description of the represented object :
368 feuillets.
Six mains non identifiées : première main : ff. 1r°-95v° ; deuxième main : ff. 96r°-157v° ; troisième main : ff. 158r°-225r° ; quatrième main : ff. 225r°-284v° ; cinquième main : ff. 285r°-298v° ; sixième main : ff. 299r°-369v°.
2 colonnes. Nombre de lignes variable.
Reliure de ais de bois recouverts de veau brun. L'ornementation est composée de filets déterminant un rectangle où s'inscrivent des losanges et des triangles de deux espèces et de trois fers carrés posés en pointe : le premier donnant un pélican nourrissant ses trois jeunes ; le deuxième donnant l'agneau pascal retournant la tête vers sa bannière ; le troisième donnant un lion passant. Trace de fermoirs. Reliure originale, dos restauré.
Description:
Marque d'appartenance manuscrite du Couvent des Croisiers : "pertinens fratribus sanctis Crucis conventus huyensis Leodiensis diocesis" (f. Av°).
Keyword:
Bible. A.T. Psaumes -- Commentaires
CREF classification(s):
Théologie
Classification(s):
Arts & humanities => Religion & theology
Original object linked resource:
Manuscrits des Croisiers de Huy.
Organization that sponsored the digitization:
Fédération Wallonie-Bruxelles (plan PEP'S)
Part of:
Public domain
Permalink:
http://hdl.handle.net/2268.1/4483
Items in DONum are protected by copyright, with all rights reserved, unless otherwise indicated.