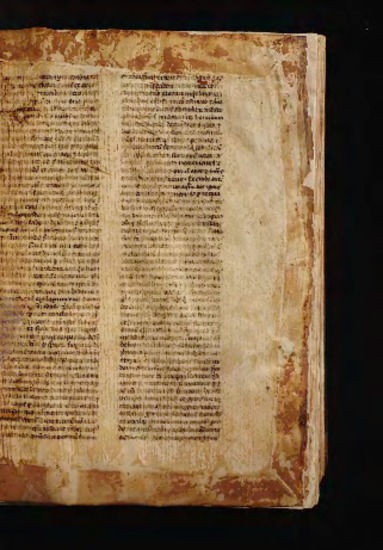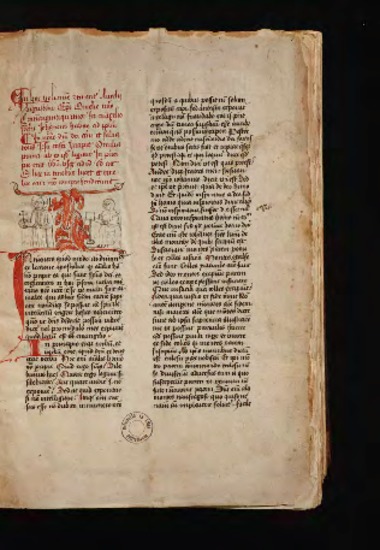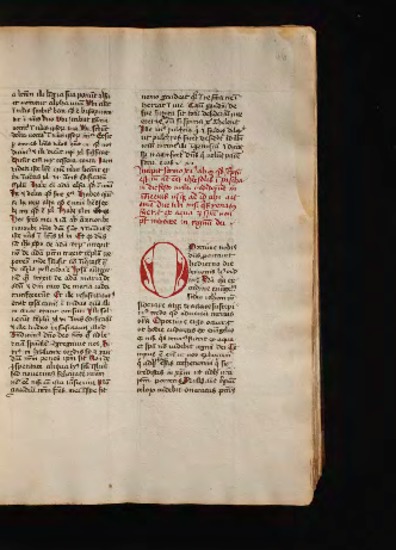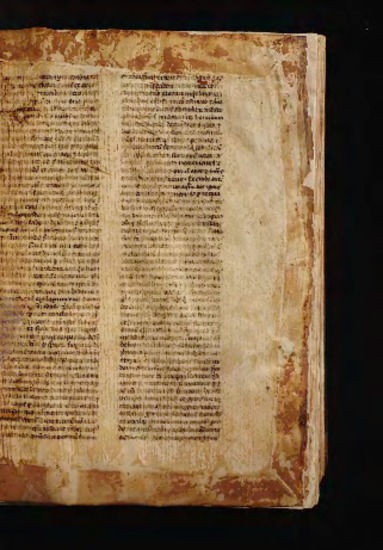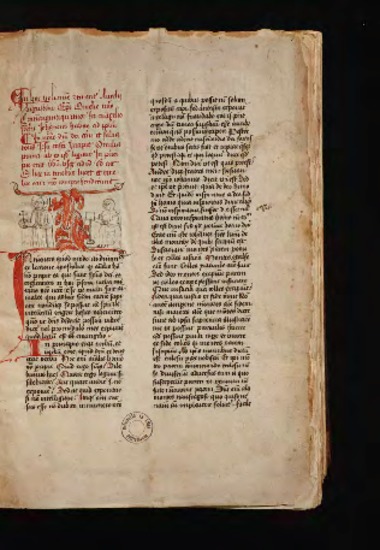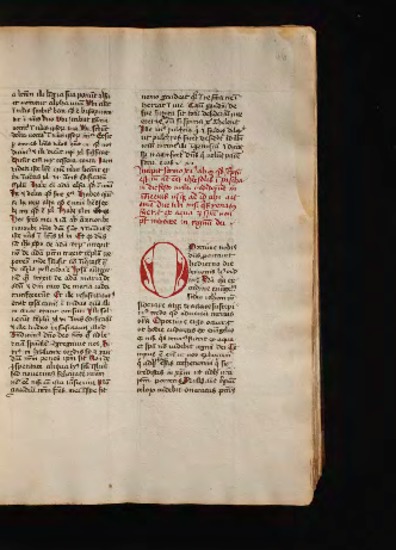 Augustinus, Homiliae CXXIV in Evangelium secundum Johannem.
Author(s), creator(s), collaborator(s) : Augustin, saint
Type of the represented object : Manuscript
Détails
Uniform title :
Homélies sur l'Évangile de saint Jean
Author(s), creator(s), collaborator(s):
Augustin, saint (0354-0430) (author)
Place of creation of the original object:
Liège (Belgique)
Creation of the original object:
15th century
Middle age (476-1492)
Original object location:
Réseau des Bibliothèques
Identifiant(s):
Université de Liège. Bibliothèque, Manuscrit 117 (cote ULiège)
ALMA202551 (code-barres ULiège)
Original object language:
Latin
Material, support of the original object:
Papier
Dimensions, weight or duration:
284 x 210 millimètres
Physical description of the represented object :
302 feuillets. Trois mains : première main : ff. 1r°-78v° (41 lignes) ; deuxième main : ff. 79r°-266v° (37 lignes) ; troisième main : ff. 267r°-302r° (39 lignes). 2 colonnes de 37 à 41 lignes.
Reliure de ais de bois recouverts de veau brun clair. L'ornementation est composée de filets déterminant un rectangle où s'inscrivent des losanges et des triangles de deux espèces et de quatre fers : un fer carré posé en pointe donnant une fleur à six pétales et six étamines ; un fer en forme de trèfle ; un fer circulaire donnant une étoile à cinq branches ; un fer carré donnant un singe assis au mileu d'arbustes. Trace de fermoirs. Reliure originale, partiellement conservée.
Description:
Marque d'appartenance manuscrite du Couvent des Croisiers : "Liber fratrum sancte crucis in leodio" (f. A).
Keyword:
Évangiles - Saint Jean - Interprétation et critique
CREF classification(s):
Théologie
Classification(s):
Arts & humanities => Religion & theology
Original object linked resource:
Manuscrits des Croisiers de Liège.
Depaire Jean-Paul. La bibliothèque des Croisiers de Huy, de Liège et de Namur. Liège : Université de Liège, 1970, 3 vol.
Fiess-Grandjean. Bibliothèque de l'Université de Liège : catalogue des manuscrits. Liège, 1875, n°112.
Hermans (C.R.). Annales canonicorum regularium S. Augustini ordinis S. Crucis. Bois-le-Duc, 1558, p. 167.
Opsomer (Carmélia). Reliures monastiques de la Vallée de la Meuse : l'activité des Croisiers de Huy et de Liège à la fin du Moyen Âge. In : La reliure médiévale, Turnhout, Brepols, 2008, p.335-387.
CICweb : http://www.cicweb.be/fr/manuscrit.php?id=755&idi=27
Organization that sponsored the digitization:
Fédération Wallonie-Bruxelles (plan PEP'S)
Part of:
Public domain
Permalink:
https://hdl.handle.net/2268.1/4445


Items in DONum are protected by copyright, with all rights reserved, unless otherwise indicated.