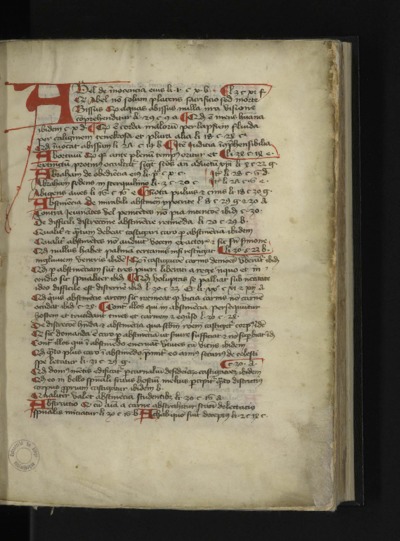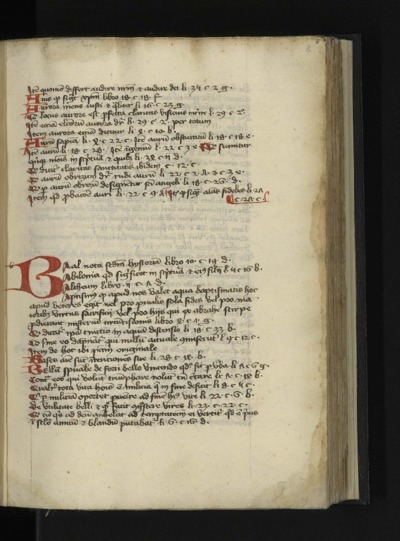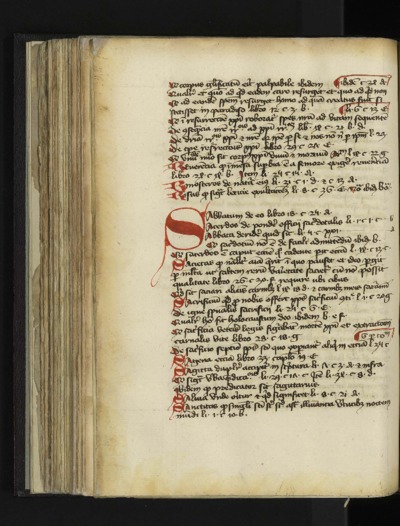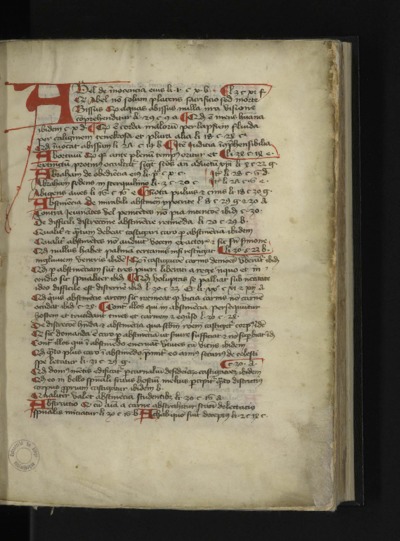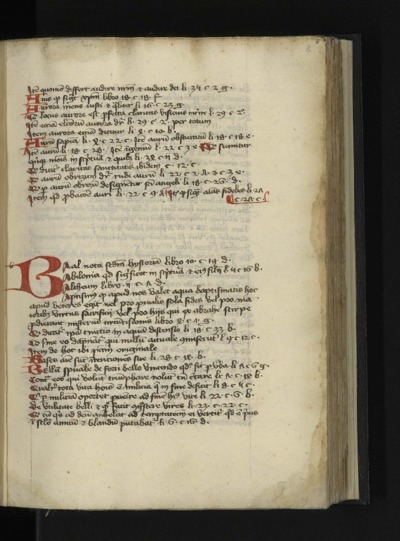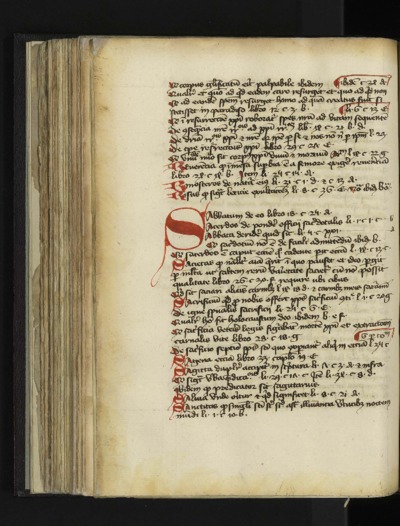 Tabula super Moralia b. Gregorii Pape secundum ordinem alphabeticum.
Author(s), creator(s), collaborator(s) :
Type of the represented object : Manuscript
Détails
Original object location:
Réseau des Bibliothèques
Creation of the original object:
1450
15th century
Middle age (476-1492)
Place of creation of the original object:
Liège (Belgique)
Identifiant(s):
Université de Liège. Bibliothèque, Manuscrit 2 (cote ULiège)
ALMA202273 (code-barres ULiège)
Original object language:
Latin
Contents, Summary of the original document:
Ff. 2r°-82r° : Tabula super Moralia b. Gregorii Pape secundum ordinem alphabeticum ;
ff. 82v°-97r° : Dictionnaire moral.
Description:
Reliure moderne en chagrin prune, reliure originale conservée à part, celle-ci est en veau brun sur ais de bois, exécutée par un atelier maastrichtois, estampé à froid, comporte un décor à bandes obtenu par la juxtaposition de deux fers carrés, l'un représentant S. Servais, l'autre une vierge à l'enfant, une fleurette est poussée aux angles, l'encadrement est formé de deux fers rectangulaires à motif végétal.

Marque d'appartenance manuscrite du Couvent des Croisiers : "Liber fratrum sancte Crucis conventus leodiensis quem contulit eis magister ac Dominus Johannes de novo lapide quondam decanus Ecclesie sancti Servatii Trajectensis superioris" (f.1v°).
Material, support of the original object :
Parchemin et papier
Dimensions, weight or duration:
280 x 217 millimètres
Physical description of the represented object :
97 feuillets. Une main. 38 lignes. Lettres rubriquées.
CREF classification(s):
Théologie
Classification(s):
Arts & humanities => Religion & theology
Original object linked resource:
Manuscrits des Croisiers de Liège.
Organization that sponsored the digitization:
Fédération Wallonie-Bruxelles (plan PEP'S)
Other contributor(s):
Nuwesten, Jean de (donator)
Couvent des Croisiers (Liège, Belgique) (former owner)
Part of:
Public domain
Permalink:
http://hdl.handle.net/2268.1/4401
Items in DONum are protected by copyright, with all rights reserved, unless otherwise indicated.