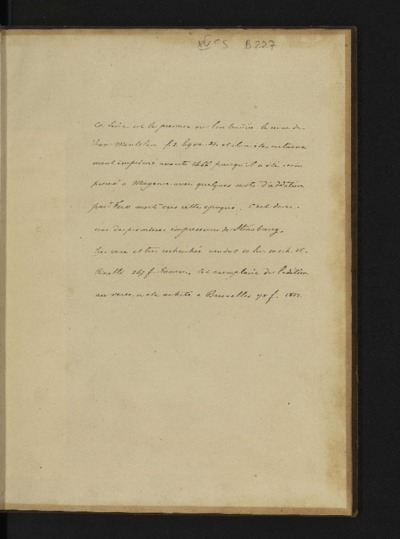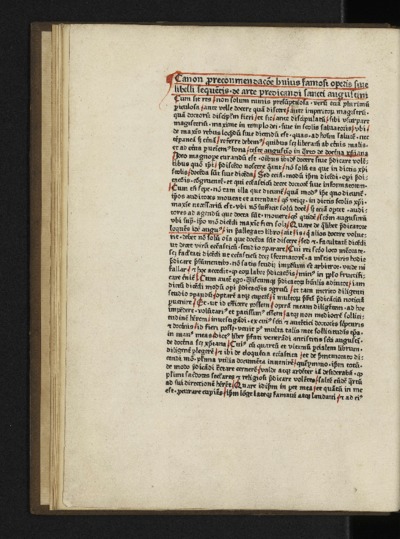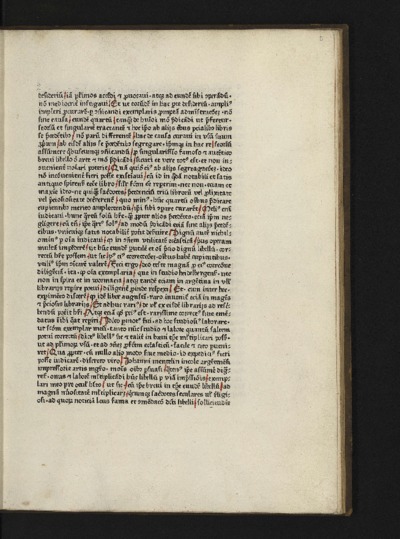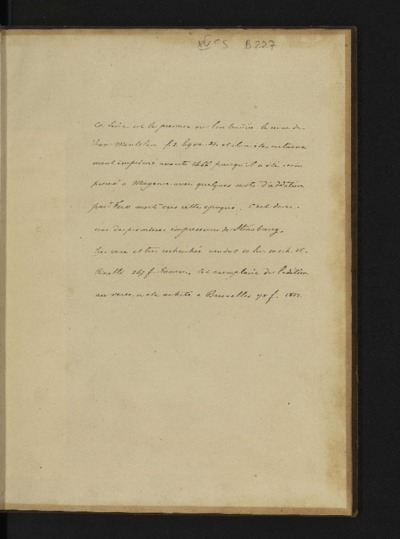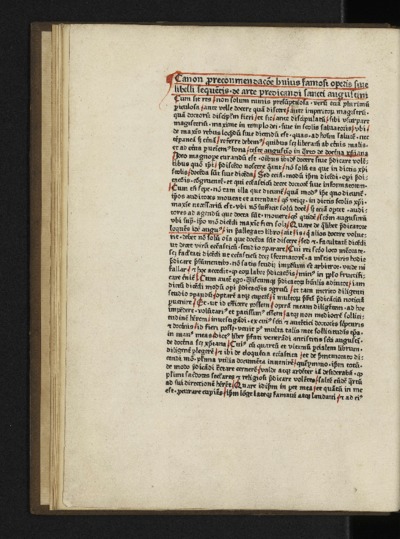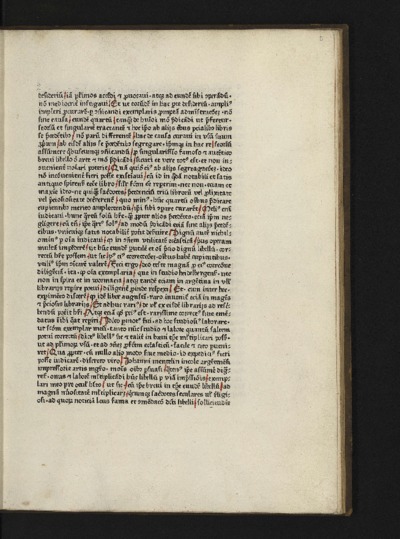 Canon p[re]conmendaco[n]e huius famosi operis siue || libelli seque[n]tis. de arte predicandi sancti Augustini.
Author(s), creator(s), collaborator(s) : Augustin, saint
Type of the represented object : Incunabula
Détails
Collection:
Incunabula
Original object location:
Réseau des Bibliothèques
Uniform title :
Doctrine chrétienne
Author(s), creator(s), collaborator(s):
Augustin, saint (0354-0430) (author)
Editor:
[Strasbourg] : [Jean Mentelin]
First publication of the original object:
[pas après 1466]
15th century
Middle age (476-1492)
Place of creation of the original object:
Strasbourg (France)
Identifiant(s):
XV.B227 (Cote ULiège)
1718414-10 (Code-barres ULiège)
Original object language:
Latin
Description:
Autres titres: Canon pro reconmendatione huius famosi operis siue libelli sequentis, de arte predicanti sancti Augustini ; De arte praedicandi ; Arte praedicandi

Titre pris aux premiers mots du texte principal
Mention de publication prise à l'ISTC
39 lignes ; caractères gothiques
Texte en rouge et noir.

Provenance(s): Acheté à Bruxelles en 1852 par le Baron A. Wittert
Acquisition par l'Université de Liège : Legs Baron A. Wittert 1903 (XV)B227)
Wittert, Adrien, 1823-1903, [donateur]

Empreinte: iei- isce paat leni (C) 1466 (Q) (exemplaire ULg)
Material, support of the original object :
Papier
Dimensions, weight or duration:
in-fol.
Physical description of the represented object :
[22] feuillets
Keyword:
Théologie dogmatique -- Ouvrages avant 1800
CREF classification(s):
Théologie
Classification(s):
Arts & humanities => Religion & theology
Original object linked resource:
Polain(B) 379
Organization that sponsored the digitization:
Université de Liège
Other contributor(s):
Mentelin, Johannes (1410?-1478) (printer-bookseller)
Part of:
Public domain
Permalink:
http://hdl.handle.net/2268.1/4265
Items in DONum are protected by copyright, with all rights reserved, unless otherwise indicated.