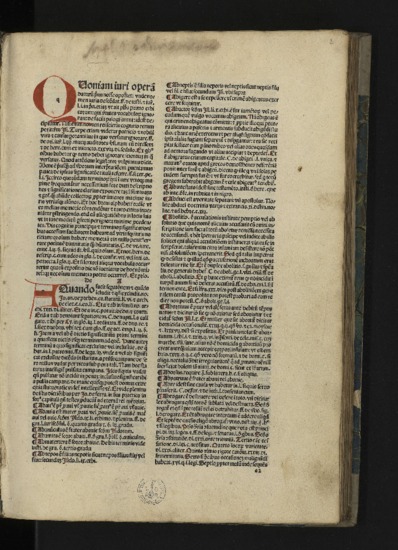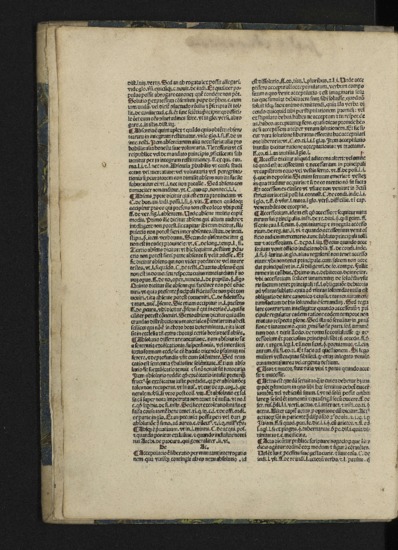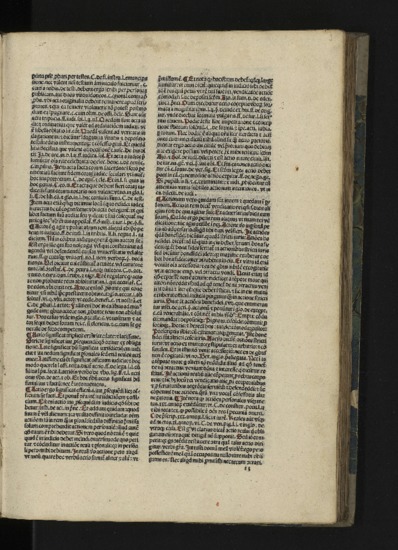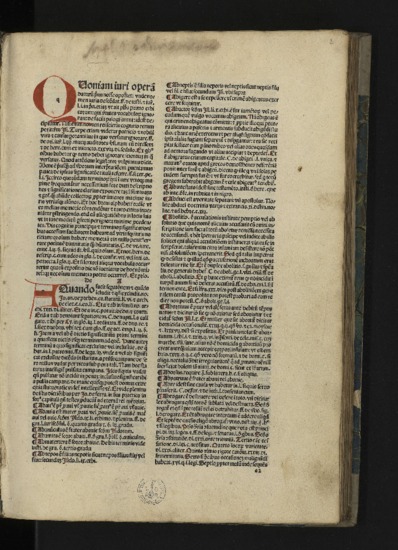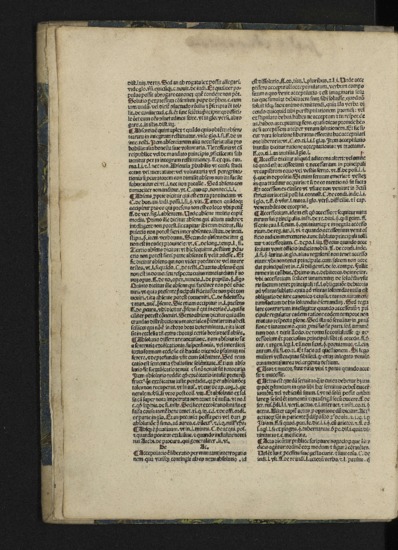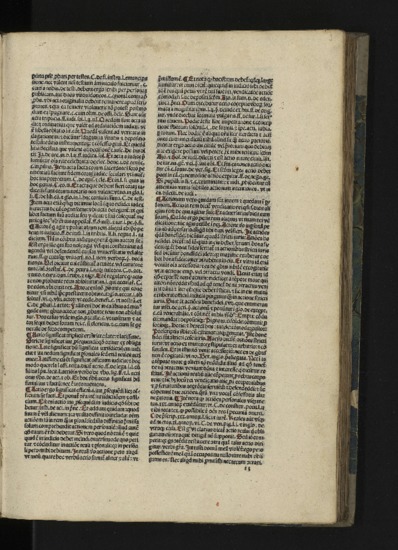 Juris vocabularium
Author(s), creator(s), collaborator(s) :
Type of the represented object : Incunabula
Détails
Collection:
Incunabula
Original object location:
Réseau des Bibliothèques
Editor:
Venetiis impressu[m] : Impensa summaq[ue] dilige[n]ta Octaviani Scoti
First publication of the original object:
Anno Salutis.M.cccc.lxxxiii.octavo Calendas ianuarias [25 décembre 1483]
15th century
Middle age (476-1492)
Place of creation of the original object:
Venise (Italie)
Identifiant(s):
XV.B219 (Cote ULiège)
1733266-10 (Code-barres ULiège)
Original object language:
Latin
Description:
Titre pris au colophon.
Mention de publication prise au colophon.
2 col. de 65 lignes ; caractères gothiques.
Signatures : a-l⁸
Texte en rouge et noir.

Provenance(s): Marque d'appartenance manuscrite effacée

Reliure: Reliure de papier marbré

Empreinte: i.el t.to s.ni trno (C) 1483 (R) (exemplaire ULg)
Material, support of the original object :
Papier
Physical description of the represented object :
[88] feuillets ; in-8.
Keyword:
Droit -- Terminologie -- Ouvrages avant 1800
CREF classification(s):
Droit
Classification(s):
Law, criminology & political science => Multidisciplinary, general & others
Original object linked resource:
Polain(B) 4027
Organization that sponsored the digitization:
Université de Liège
Other contributor(s):
Scoto, Ottaviano (15..?-15..) (printer-bookseller)
Part of:
Public domain
Permalink:
http://hdl.handle.net/2268.1/4168
Items in DONum are protected by copyright, with all rights reserved, unless otherwise indicated.