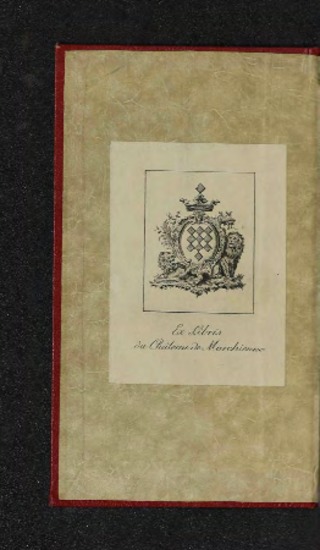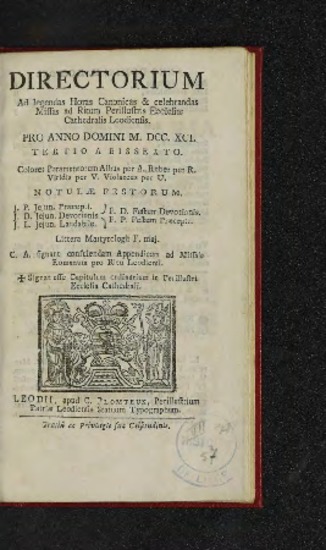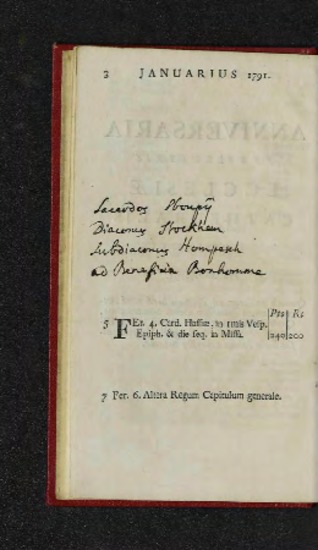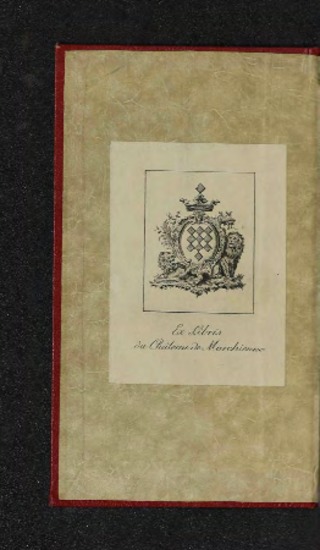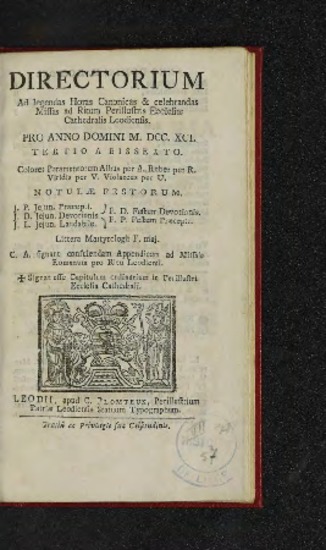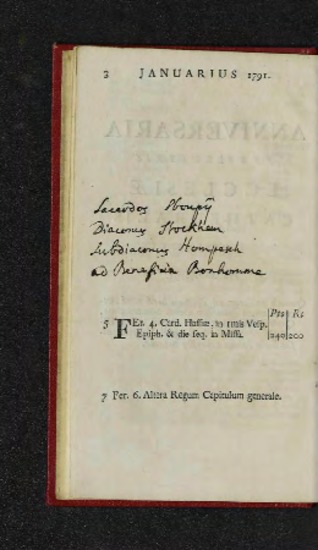 Directorium ad legendas horas canonicas & celebrandas missas ad ritum perillustris ecclesiae Cathedralis Leodiensis. Pro anno domini M. DCC. XCI. Tertio a bissexto. Colores Paramentorum Albus per A. Ruber per R. Viridis per V. Violaceus per U. Notulae festorum. J. P. Jejun. Praecepti. J. D. Jejun. Devotionis. J. L. Jejun. Laudabile. F. D. Festum Devotionis. F. P. Festum Praecepti. Littera martyrologii F. maj. C. A. signant consulendam appendicem ad missale Romanum pro Ritu Leodiensi. Signat esse capitulum ordinarium in perillustri ecclesia cathedrali.
Author(s), creator(s), collaborator(s) :
Type of the represented object : Book
Détails
Original object location:
Réseau des Bibliothèques
Editor:
[Liège] : Leodii, apud C. Plomteux, perillustrium patriae Leodiensis statuum typographum
First publication of the original object:
[entre 1790 et 1799]
18th century
Contemporary time (1789-20..)
Place of creation of the original object:
Liège (Belgique)
Identifiant(s):
R4447A (cote ULiège)
ALMA54170 (code-barres ULiège)
Original object language:
Latin
Description:
Citation : Manque De Theux (2e éd.)

Porte la mention : Gratiâ ac privilegio sua celsitudinis

Signatures : A-E⁸ F⁶

Empreinte : r.l- m.i, .2.U QuR. (3) 179-? (Q)

Provenance(s) : Ex libris du Château de Marchienne (R4447A)
Material, support of the original object :
Papier
Dimensions, weight or duration:
18 cm
8°
Physical description of the represented object :
47 feuillets
CREF classification(s):
Théologie
Classification(s):
Arts & humanities => Religion & theology
Organization that sponsored the digitization:
Université de Liège
Other contributor(s):
Plomteux, Clément (17..-179.?) (printer-bookseller)
Part of:
Public domain
Permalink:
http://hdl.handle.net/2268.1/4073
Items in DONum are protected by copyright, with all rights reserved, unless otherwise indicated.