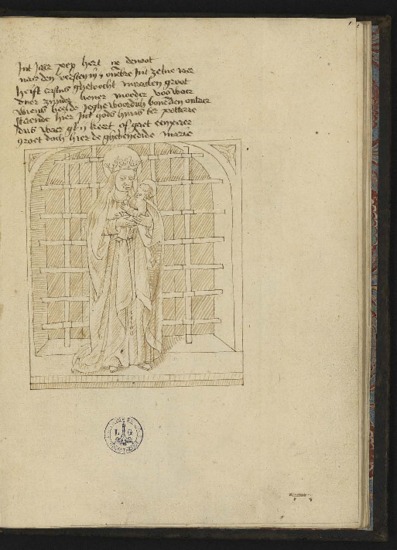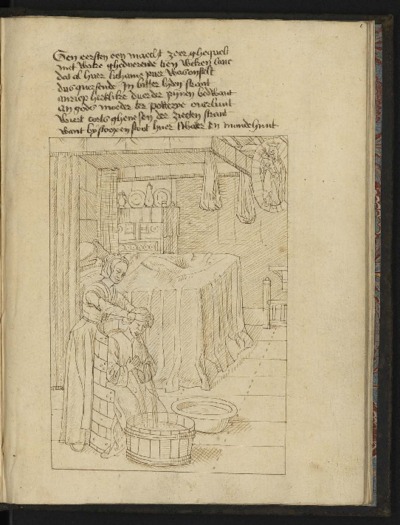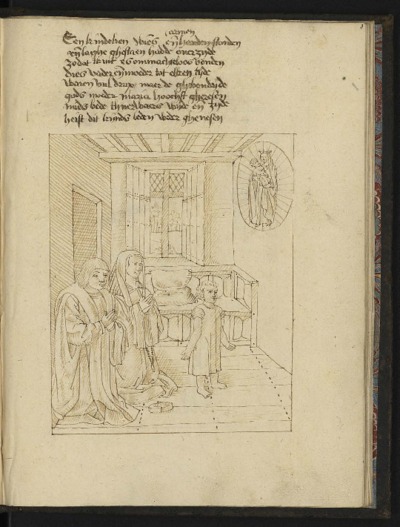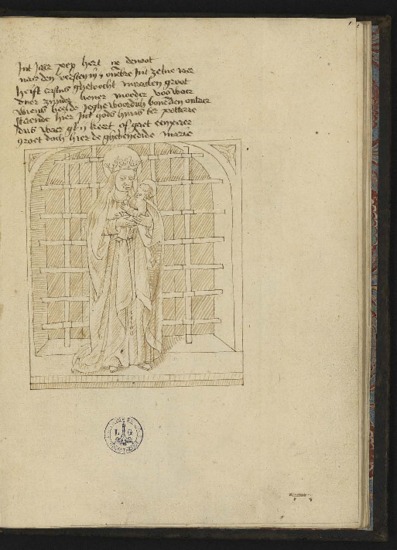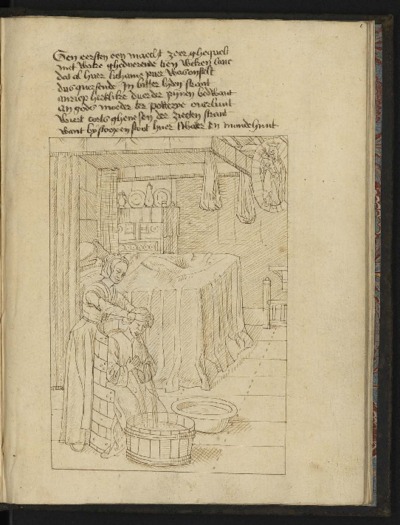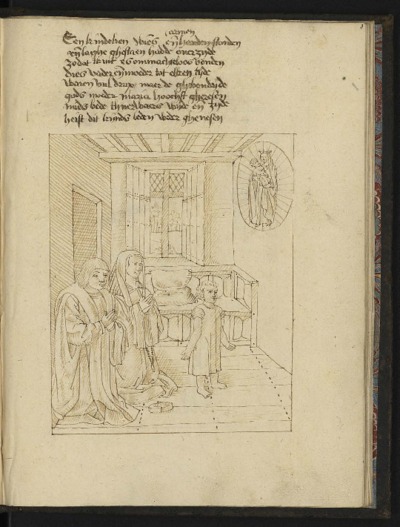 Les miracles de Notre-Dame de la Poterie. XVIe s.
Author(s), creator(s), collaborator(s) :
Type of the represented object : Manuscript
Détails
Place of creation of the original object:
Bruges (Belgique)
Creation of the original object:
16th century
Modern times (1492-1789)
Original object location:
Réseau des Bibliothèques
Identifiant(s):
Université de Liège. Bibliothèque, Manuscrit Wittert 72 (cote ULiège)
ALMA205979 (code-barres ULiège)
Original object language:
Dutch, Flemish
Abstract:
Recueil, probablement exécuté à Bruges, de 18 dessins à la plume, accompagnés, chacun, d'un texte explicatif en vers flamand de 8 lignes et d'une représentation de la Vierge de la Poterie en médaillon.
Material, support of the original object:
Papier
Dimensions, weight or duration:
230 x 174 millimètres.
Physical description of the represented object :
18 feuillets. Tous les v° sont vierges. Plusieurs feuillets ont été enlevés, toutefois l'ouvrage est complet.
Description:
Cachet de l'Université de Liège au f. 1r°. Cachet du legs du Baron Adrien Wittert aux ff. 10r° et 18 v°.
Notes manuscrites du Baron Adrien Wittert collées sur la première garde rajoutée postérieurement.

Reliure en veau noir ; filets dorés sur les plats et au dos ; sur le premier plat, une croix potencé et la date "1649".

Version numérique disponible en haute résolution couleur ainsi que microfilm noir et blanc.
Keyword:
Miracles -- Christianisme -- Ouvrages avant 1800
CREF classification(s):
Théologie
Classification(s):
Arts & humanities => Religion & theology
Original object linked resource:
Opsomer (Carmélia). Trésors manuscrits de l'Université de Liège. Liège : Crédit communal de Belgique, 1989, p. 36, n°22
Part of:
Public domain
Permalink:
https://hdl.handle.net/2268.1/4016

Items in DONum are protected by copyright, with all rights reserved, unless otherwise indicated.