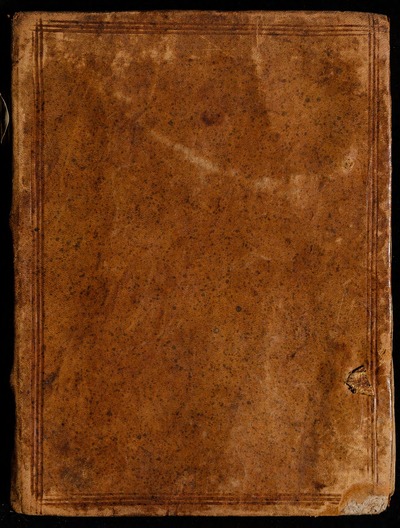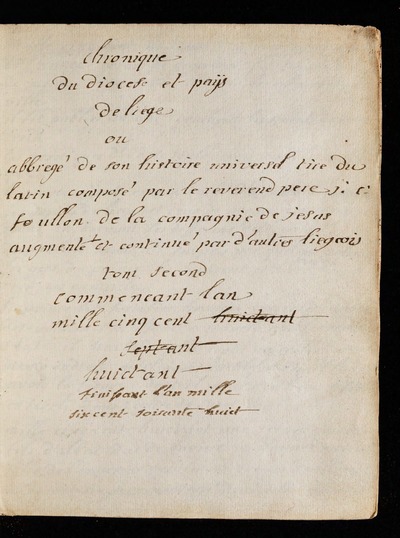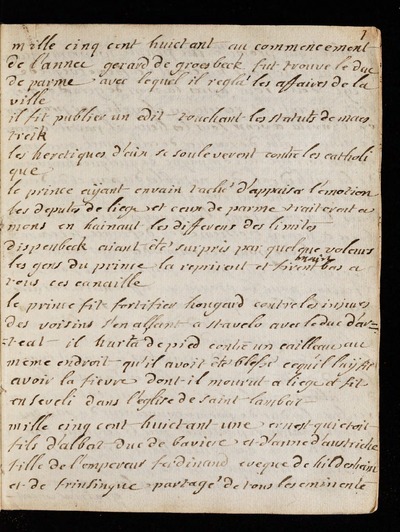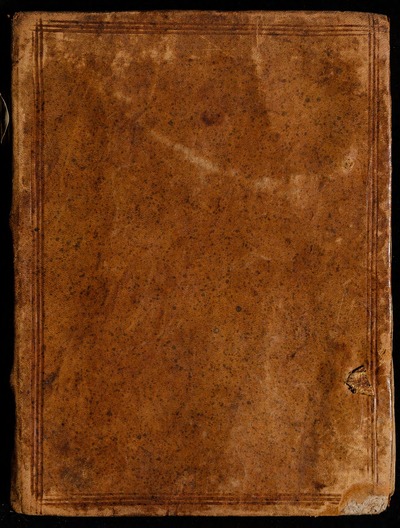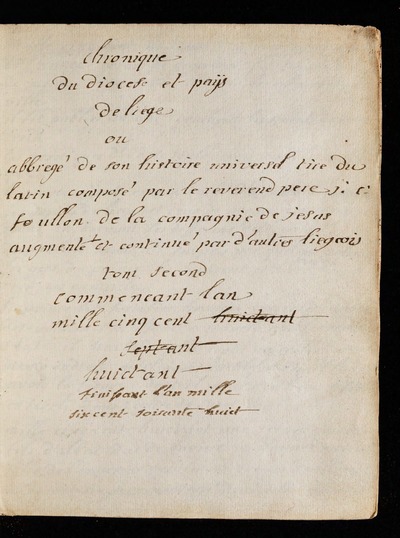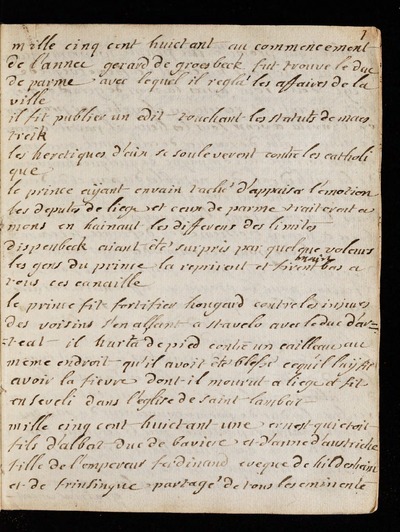 Jean Érard Foullon, Chronique du diocese et paÿs de liege ou abbregé de son histoire universelle tire du latin composé par le reverend pere j e. Foullon de la compagnie de jesus augmenté et continué par d'autres liegeois. tome second commencant lan mille cinq cent huictant finisant l'an mille sixcent soisante huict.
Author(s), creator(s), collaborator(s) : Foullon, Jean Érard
Type of the represented object : Manuscript
Détails
Original object location:
Réseau des Bibliothèques
Author(s), creator(s), collaborator(s):
Foullon, Jean Érard (1609-1668) (author)
Creation of the original object:
1760
18th century
Modern times (1492-1789)
Place of creation of the original object:
Belgique
Identifiant(s):
Université de Liège. Bibliothèque, Manuscrit 1008 (cote ULiège)
ALMA211100 (code-barres ULiège)
Original object language:
French
Contents, Summary of the original document:
p. 1–372 : Abrégé de l'histoire de Liège depuis 1580 jusque l'an 1668
Description:
Provenance : achat vente de Gerlache

Reliure de veau brun.
Material, support of the original object :
Papier
Dimensions, weight or duration:
205 x 160 millimètres.
Physical description of the represented object :
iv, 372, ii pages. Main unique non identifiée. Nombre de lignes variable.
Geographical Location represent or evoke:
Liège (Principauté)
Keyword:
Liège (Principautés) -- Histoire; Chroniques (historiographie)
CREF classification(s):
Histoire
Classification(s):
Arts & humanities => History
Original object linked resource:
Fiess-Grandjean n°821, p. 394
Organization that sponsored the digitization:
Fédération Wallonie-Bruxelles (plan PEP'S)
Other contributor(s):
Gerlache, Étienne Constantin (1785-1871) (former owner)
Part of:
Public domain
Permalink:
http://hdl.handle.net/2268.1/3273
Items in DONum are protected by copyright, with all rights reserved, unless otherwise indicated.