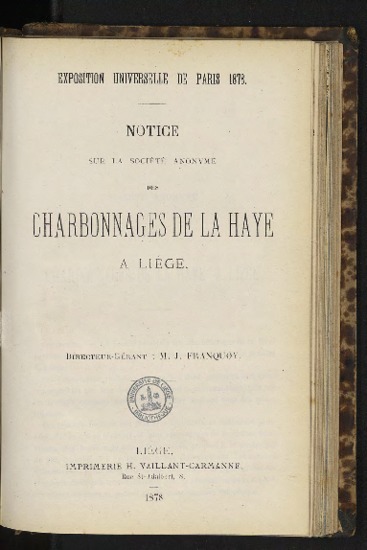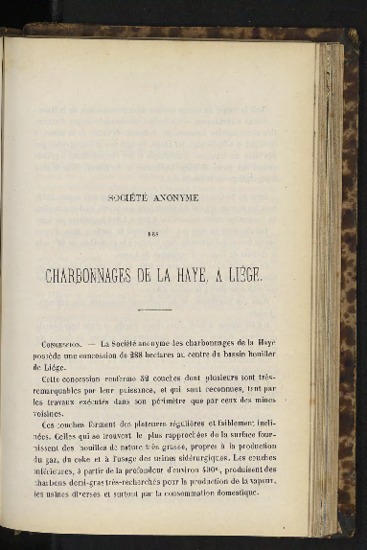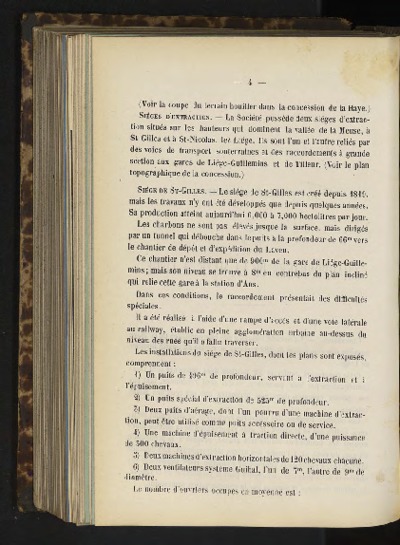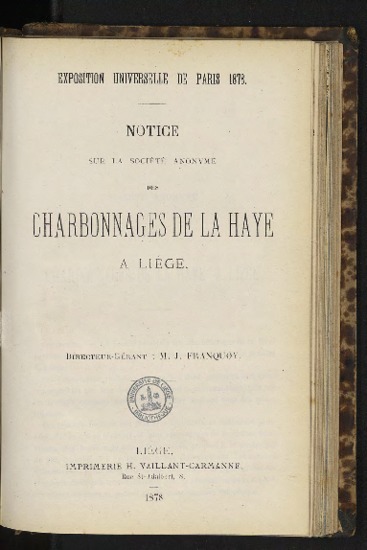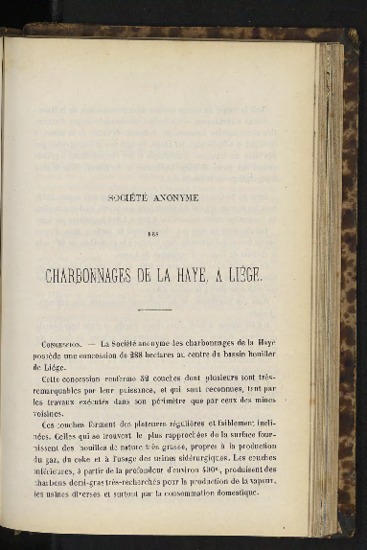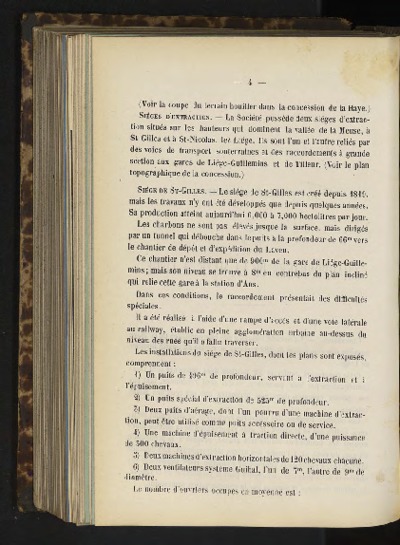 Notice sur la société anonyme des charbonnages de la Haye à Liège.
Author(s), creator(s), collaborator(s) :
Type of the represented object : Book
Détails
Original object location:
Réseau des Bibliothèques
Editor:
Imprimerie H. Vaillant-Carmanne
Place of creation of the original object:
Belgique - Liège
Identifiant(s):
709616500 (code-barres ULiège)
068006A (cote ULiège)
Original object language:
French
Description:
La couverture porte en plus : "Directeur-Gérant. M. J. Franquoy"
Material, support of the original object :
Papier
Physical description of the represented object :
7 pages
Period or event mentioned:
Exposition internationale (1867 ; Paris)
Keyword:
Charbonnage -- La Haye (Liège; Belgique); Métallurgie -- Belgique
CREF classification(s):
Métallurgie et mines
Classification(s):
Engineering, computing & technology => Geological, petroleum & mining engineering
Original object linked resource:
Extrait du catalogue de l'exposition de l'industrie minérale belge - Liège: imprimerie H. Vaillant-Carmanne, 1878
Organization that sponsored the digitization:
Université de Liège - ULiège
Part of:
Public domain
Permalink:
http://hdl.handle.net/2268.1/3153
Items in DONum are protected by copyright, with all rights reserved, unless otherwise indicated.