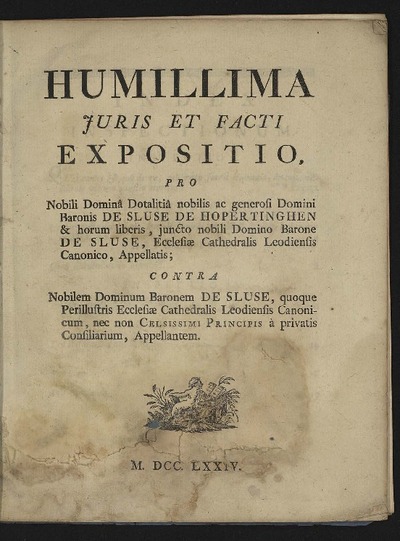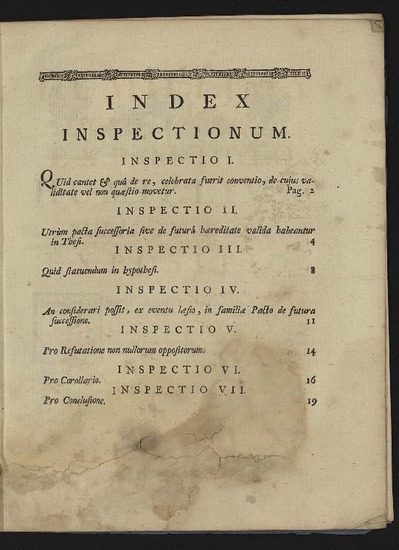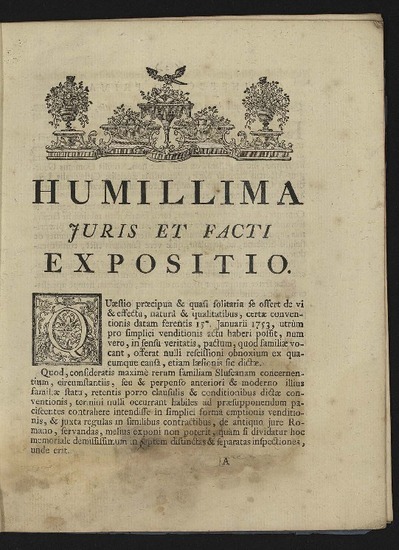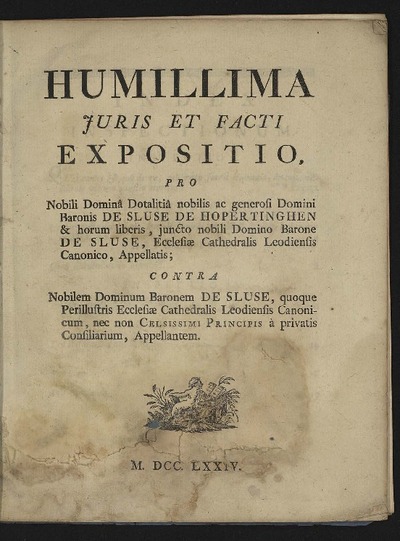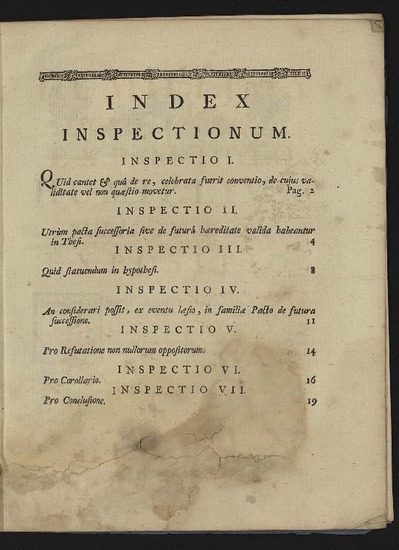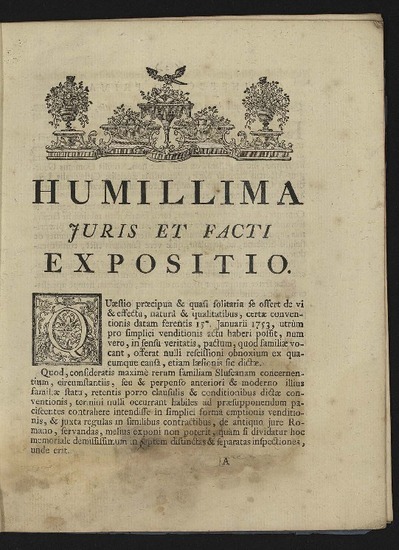 Humillima juris et facti expositio, pro nobili dominâ dotalitiâ nobilis ac generosi domini Baronis De Sluse De Hopertinghen & horum liberis, juncto nobili domino Barone De Sluse, ecclesiae cathedralis Leodiensis canonico, appellatis ; contra nobilem dominum Baronem De Sluse, quoque perillustris ecclesiae cathedralis Leodiensis canonicum, nec non celsissimi principis à privatis consiliarium, appellantem.
Author(s), creator(s), collaborator(s) :
Type of the represented object : Book
Détails
Editor:
[Liège] [imprimeur non identifié], M.DCC.LXXIV
Place of creation of the original object:
Liège (Belgique)
First publication of the original object:
1774
18th century
Modern times (1492-1789)
Original object location:
Réseau des Bibliothèques
Identifiant(s):
R2022C (cote ULiège)
708602078 (code-barres ULiège)
Original object language:
Latin
Material, support of the original object:
Papier
Dimensions, weight or duration:
25 cm
4°
Physical description of the represented object :
4 pages non numérotées, 19 pages, 1 page blanche
Description:
Signatures : π² A-B⁴ C²

Empreinte: 1916 s.tà q.e- 4.(p (3) 1774 (R)
Keyword:
Ouvrages avant 1800; Brochure
CREF classification(s):
Droit
Classification(s):
Law, criminology & political science => Judicial law
Original object linked resource:
Theux, X. de. Bibliographie liégeoise(2e éd.), 637
Part of:
Public domain
Permalink:
https://hdl.handle.net/2268.1/2890
Items in DONum are protected by copyright, with all rights reserved, unless otherwise indicated.