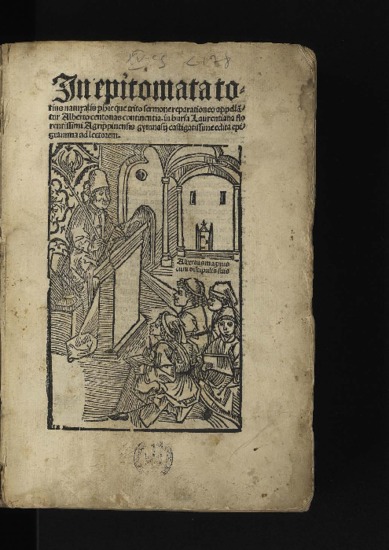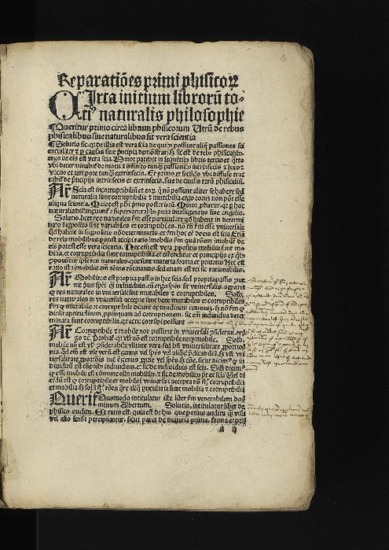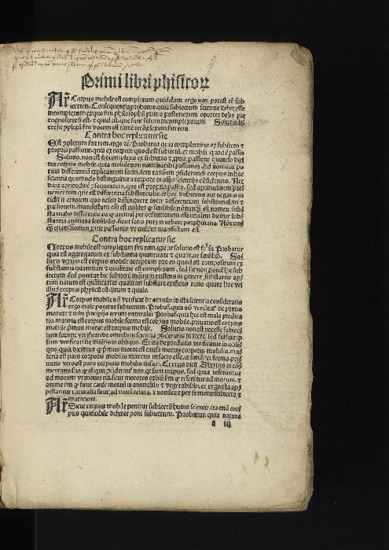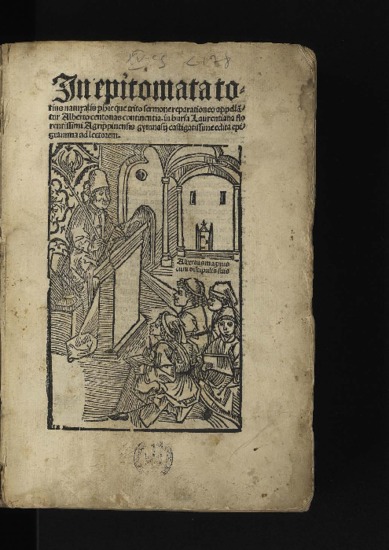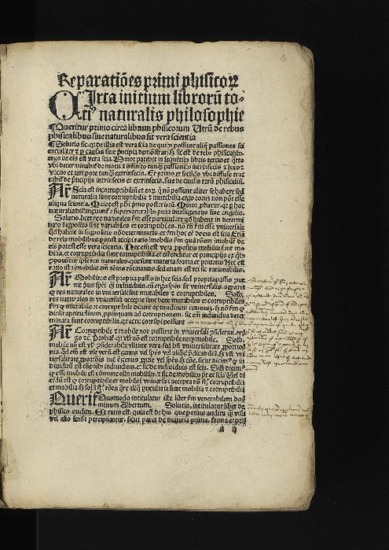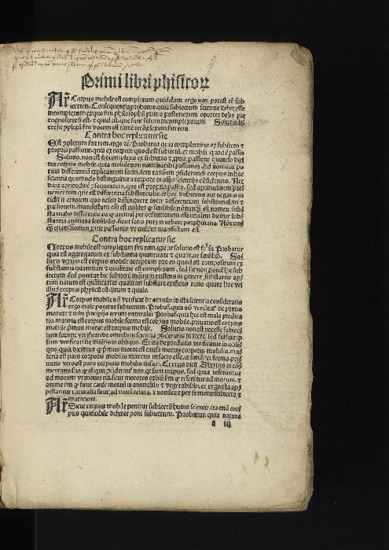 In epitomata totius naturalis phie que trito sermone reparationes appella[n]tur Alberto centonas continentia. in bursa Laurentiana florentissimi Agrippinensis gymnasii castigatissime edita epigramma ad lectorem.
Author(s), creator(s), collaborator(s) : Gerardus de Harderwyck
Type of the represented object : Incunabula
Détails
Author(s), creator(s), collaborator(s):
Gerardus de Harderwyck (author)
Editor:
Per honestum viru[m] Henricum quentel Coloniensem
Place of creation of the original object:
Cologne (Allemagne)
First publication of the original object:
1496
15th century
Modern times (1492-1789)
Original object location:
Réseau des Bibliothèques
Collection:
Incunabula
Identifiant(s):
XV.C178 (cote ULiège)
709907446 (code-barres ULiège)
Original object language:
Latin
Physical description of the represented object :
[340] feuillets : gravures ; in-6
Description:
46 lignes ; caractères gothiques.
Mention de publication prise au colophon.
Signatures : a-y6 z4 2a6 2b4 2A-2J6 2K4 [-]6 2a-2i6 2k4 a-g6
Propriété et historique de la conservation : Mention d'appartenance manuscrite illisible
Identification de l'exemplaire : Notes manuscrites
Date de création : [29 février 1496]

Empreinte: i-is umo- iaet opli (C) 1496 (T)
Keyword:
Philosophie -- Moyen âge -- Ouvrages avant 1800
CREF classification(s):
Philosophie
Classification(s):
Arts & humanities => Philosophy & ethics
Original object linked resource:
Polain, M.-L. Catalogue des livres imprimés au quinzième siècle des bibliothèques de Belgique, 1579
Incunabula Short Title Catalogue ig00168000 - http://data.cerl.org/istc/ig00168000
Part of:
Public domain
Permalink:
https://hdl.handle.net/2268.1/2872
Items in DONum are protected by copyright, with all rights reserved, unless otherwise indicated.