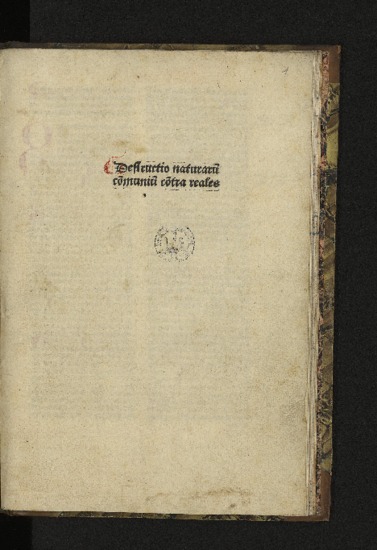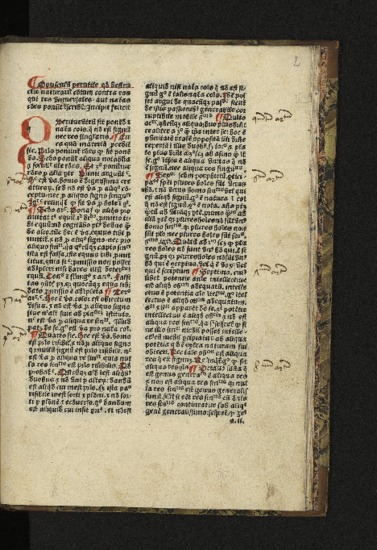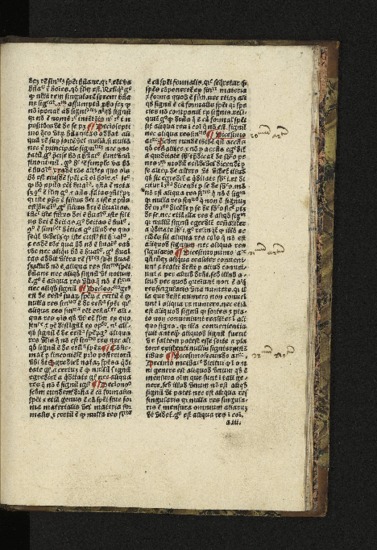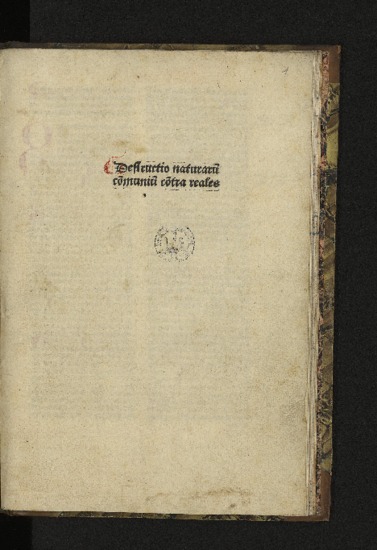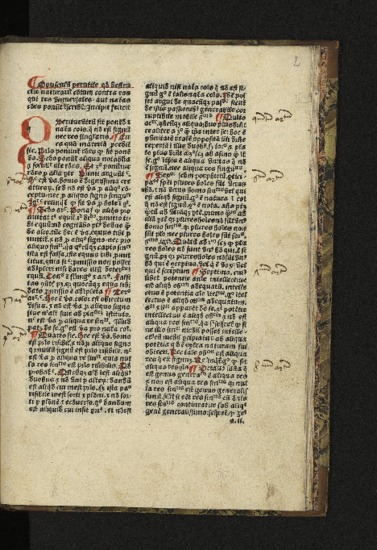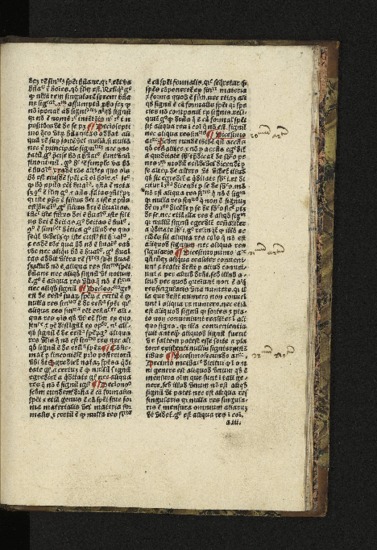 Destructio naturaru[m] || co[m]muniu[m] co[n]tra reales
Author(s), creator(s), collaborator(s) :
Type of the represented object : Incunabula
Détails
Collection:
Incunabula
Original object location:
Réseau des Bibliothèques
Editor:
[Paris] : [Pierre Le Rouge]
First publication of the original object:
1489
15th century
Middle age (476-1492)
Place of creation of the original object:
Paris (France)
Identifiant(s):
XV.C151 (cote ULiège) ; 1723179-10 (code-barres ULiège)
Original object language:
Latin
Description:
2 col. de 46 lignes ; caractères gothiques.
Signatures : a6 b8
Texte en rouge et noir.
Titre pris à la page de faux-titre.
Empreinte: stum t:de emo- gere 1489 (Q) (exemplaire ULiège)
Material, support of the original object :
Papier
Physical description of the represented object :
[14] feuillets ; in-8.
Keyword:
Scolastique -- Ouvrages avant 1800; Incunables
CREF classification(s):
Philosophie
Classification(s):
Arts & humanities => Philosophy & ethics
Original object linked resource:
Polain(B) 1259
Organization that sponsored the digitization:
Université de Liège - ULiège
Other contributor(s):
Le Rouge, Pierre (printer-bookseller)
Part of:
Public domain
Permalink:
http://hdl.handle.net/2268.1/2590
Items in DONum are protected by copyright, with all rights reserved, unless otherwise indicated.