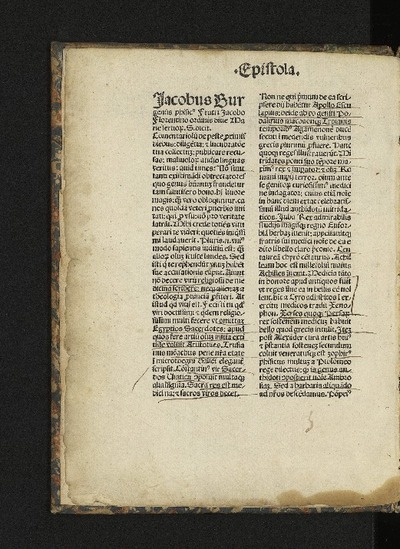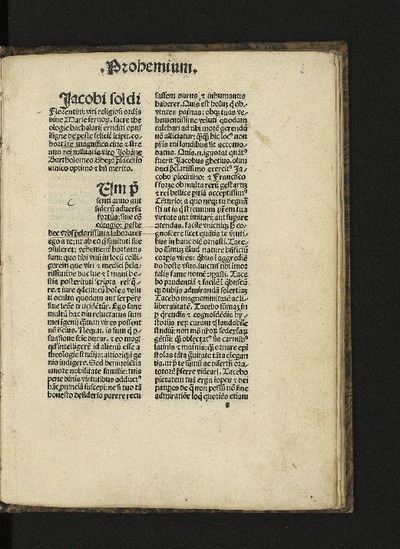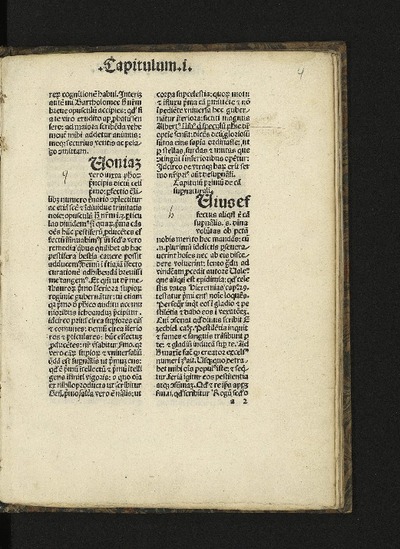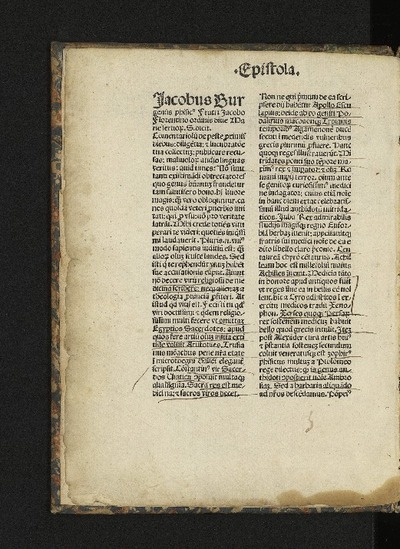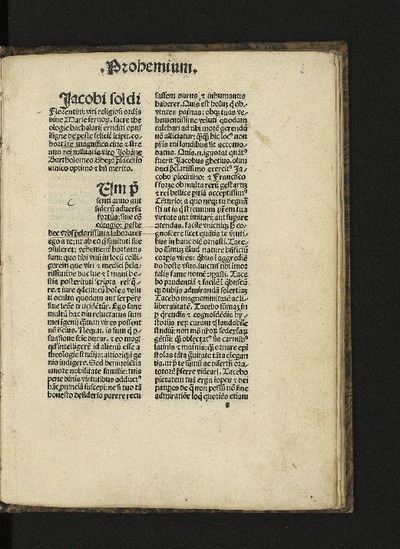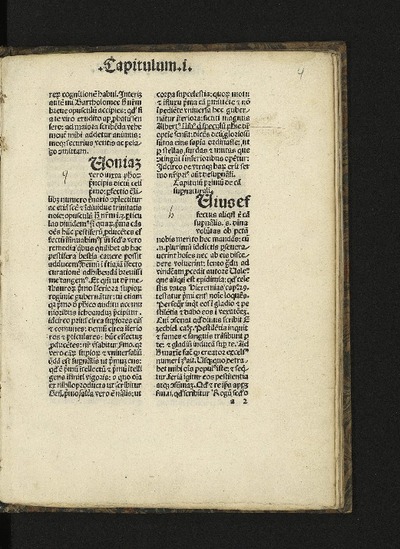 Opus de peste.
Author(s), creator(s), collaborator(s) : Soldus, Jacobus
Type of the represented object : Incunabula
Détails
Collection:
Incunabula
Original object location:
Réseau des Bibliothèques
Uniform title :
Opus insigne de peste
Author(s), creator(s), collaborator(s):
Soldus, Jacobus (1370-1440) (author)
Editor:
Imp[re]ssus Bononie : per m[a]g[is]r[u]m Joh[ann]es schriber de Anu[n]tiata. Ad instantia[m] revere[n]di magistri Thome de Bononia ordinis [...]
First publication of the original object:
1478
15th century
Middle age (476-1492)
Place of creation of the original object:
Bologne (Italie)
Identifiant(s):
XV.C104 (cote ULiège)
1732568-10 (code-barres ULiège)
Original object language:
Latin
Description:
Titre pris aux premiers mots du texte principal.
Mention de publication prise au colophon.
2 col. de 38 lignes ; caractères gothiques.
Signatures : [ ]² a⁶ b-c⁸ d-e⁶
Empreinte: cuta umi* delu muma (C) 1478 (R) (exemplaire ULiège)
Provenance(s): Etiquette : "Ex bibliotheca Nob. S. B. Ant. Rast. Doct. M
Material, support of the original object :
Papier
Physical description of the represented object :
[36] feuillets ; in-8.
Keyword:
Peste -- Moyen-âge -- Ouvrages avant 1800
CREF classification(s):
Histoire
Médecine et pathologie humaine
Classification(s):
Arts & humanities => History
Human health sciences => General & internal medicine
Original object linked resource:
Polain(B) 3558
Organization that sponsored the digitization:
Université de Liège - ULiège
Other contributor(s):
Schriber, Johannes de Annunciata (printer-bookseller)
Part of:
Public domain
Permalink:
http://hdl.handle.net/2268.1/2580
Items in DONum are protected by copyright, with all rights reserved, unless otherwise indicated.