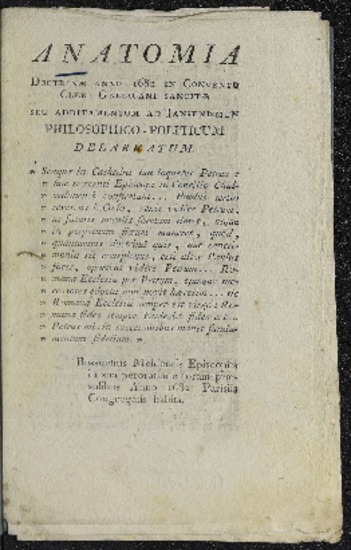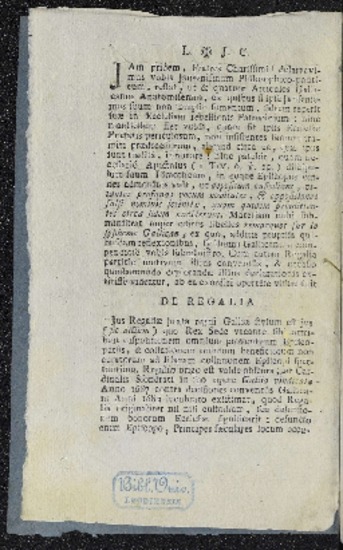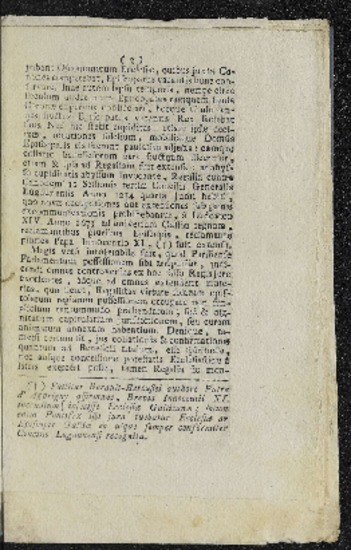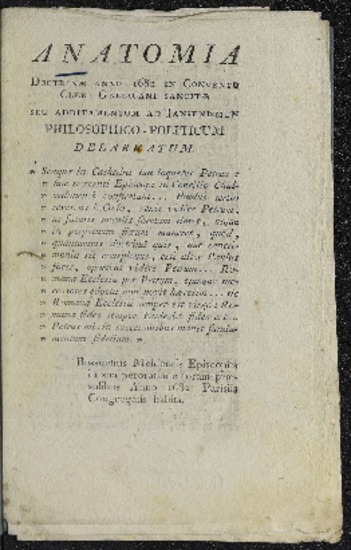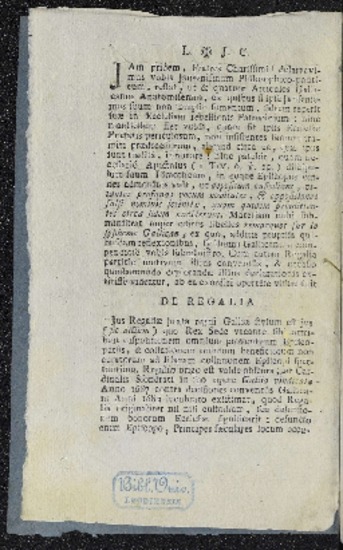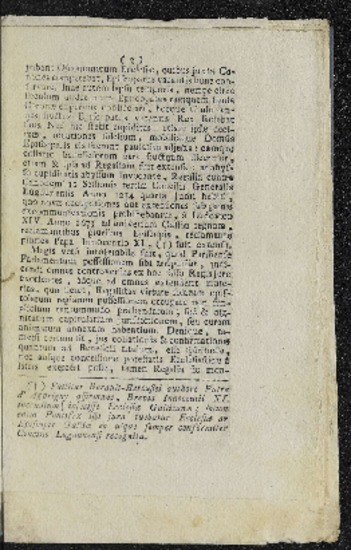 Anatomia doctrinae anno 1682 in conventu cleri gallicani sancitae seu additamentum ad jansenismum philosophico-politicum delarvatum... Bossuetius Meldensis episcopus in sua peroratione coram præsulibus anno 1682 Parisiis congregatis habita.
Author(s), creator(s), collaborator(s) : Bossuet, Bénigne
Type of the represented object : Book
Détails
Author(s), creator(s), collaborator(s):
Bossuet, Bénigne (1592-1667) (author)
First publication of the original object:
19th century
Contemporary time (1789-20..)
Original object location:
Réseau des Bibliothèques
Identifiant(s):
R16655B (cote ULiège)
ALMA111597 (code-barres ULiège)
Original object language:
Latin
Material, support of the original object:
Papier
Dimensions, weight or duration:
20 cm
8°
Physical description of the represented object :
20 pages
Brochure
Description:
Signatures : A⁶ B⁴
Empreinte: a.is s&e- 7.17 maci (3) 1802 (Q) (exemplaire ULiège)

Forme du document: Brochure
Date de publication: [1802?]
Keyword:
Anatomie -- Étude et enseignement
CREF classification(s):
Sciences biomédicales
Sciences pédagogiques et agogiques
Classification(s):
Social & behavioral sciences, psychology => Education & instruction
Life sciences => Anatomy (cytology, histology, embryology...) & physiology
Organization that sponsored the digitization:
Université de Liège - ULiège
Part of:
Public domain
Permalink:
https://hdl.handle.net/2268.1/2449
Items in DONum are protected by copyright, with all rights reserved, unless otherwise indicated.