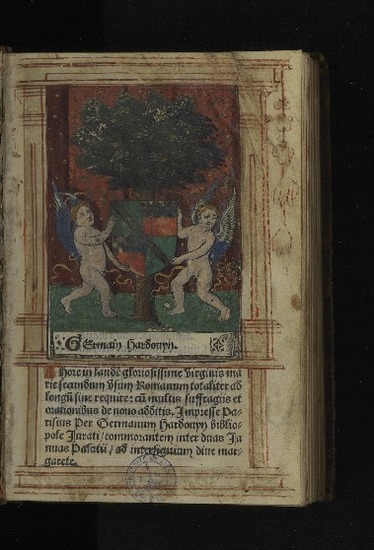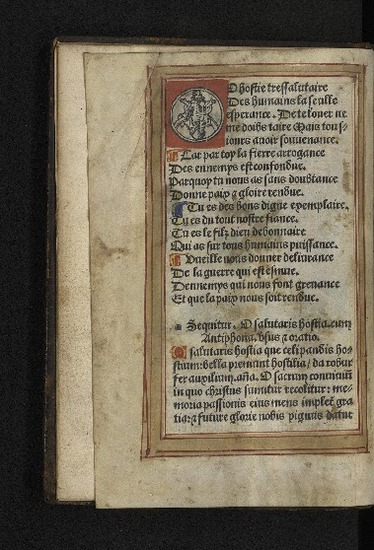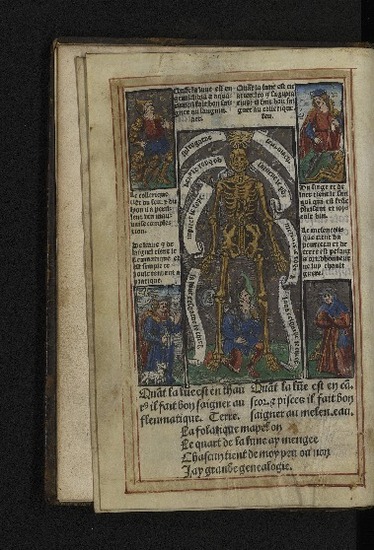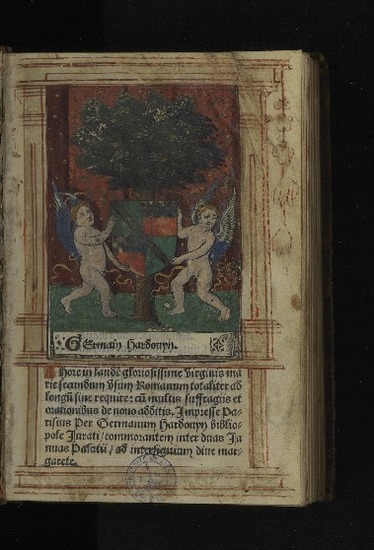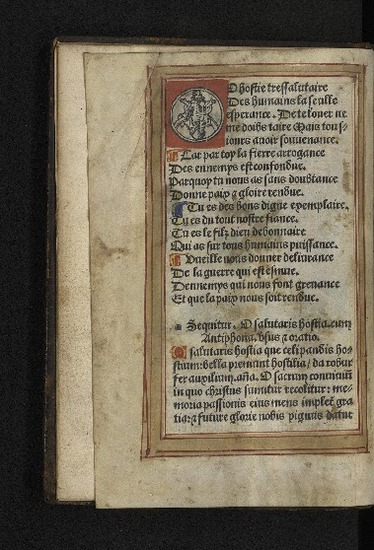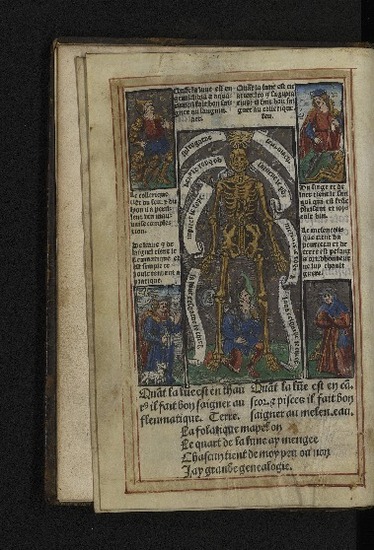 Hore in laude[m] gloriosissime virginis Ma||rie secundum usum Romanum totaliter ad || longu[m] sine require : cu[m] multis suffragiis et || orationibus de nouo additis.
Author(s), creator(s), collaborator(s) :
Type of the represented object : Book
Détails
Original object location:
Réseau des Bibliothèques
Editor:
Impresse Parisius per Germanum Hardouyn
First publication of the original object:
1502
16th century
Modern times (1492-1789)
Place of creation of the original object:
Paris (France)
Identifiant(s):
R2334A (cote ULiège)
709306593 (code-barres ULiège)
Original object language:
Latin
Description:
Signatures : A-N⁸
Gravures peintes en couleurs.

Reliure en veau brun marbré avec roulettes dorées sur les plats et tranches dorées.

Empreinte: e.r- s.s. m.ii pheT (C) 1502 (Q) (exemplaire ULiège)

Provenance(s): Etiquette gravée : "Madame Van Huerne de Puyenbeke"
Acquisition par l'Université de Liège : Legs Baron A. Wittert 1903
Material, support of the original object :
Parchemin
Physical description of the represented object :
[104] feuillets (sur parchemin) : ill. ; in-8.
Keyword:
Imprimés -- 16e siècle; Marie, Sainte Vierge; Imprimés sur parchemin
CREF classification(s):
Théologie
Classification(s):
Arts & humanities => Religion & theology
Original object linked resource:
USTC 182489
Other contributor(s):
Hardouyn, Germain (14..-1541) (printer-bookseller)
Wittert, Adrien (1823-1903) (donator)
Part of:
Public domain
Permalink:
http://hdl.handle.net/2268.1/1707
Items in DONum are protected by copyright, with all rights reserved, unless otherwise indicated.