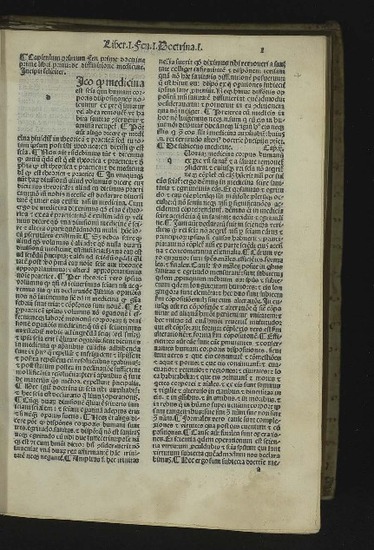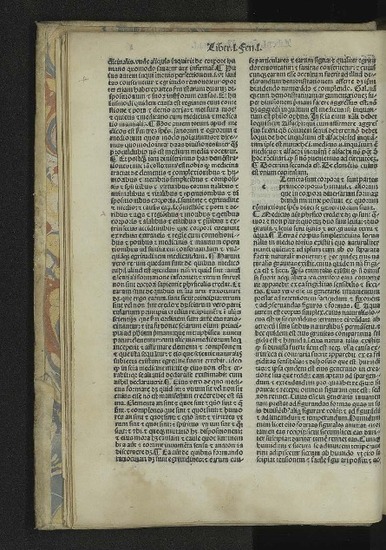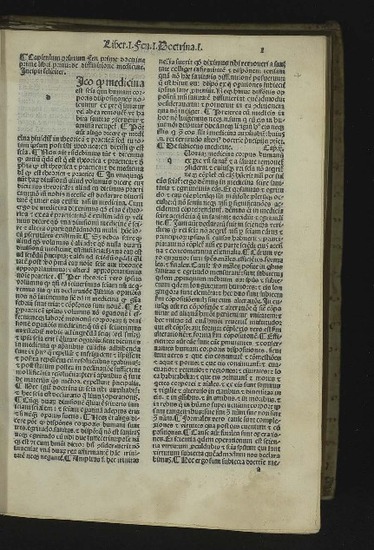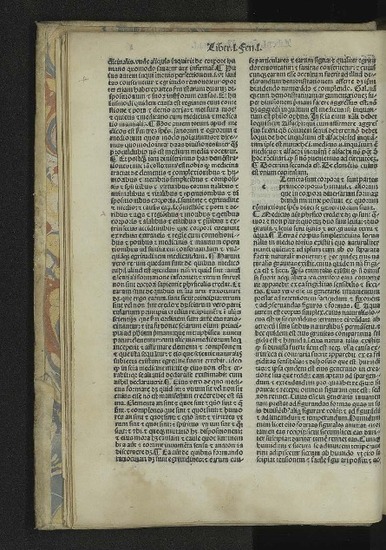 Liber canonis Avicenne revisus [et] abomni errore me[n]daq[ue] purgatus summaq[ue] cum diligentia impressus.
Author(s), creator(s), collaborator(s) : Avicenne
Type of the represented object : Book
Détails
Uniform title :
Al-Qānūn fī-l-ṭibb.
Author(s), creator(s), collaborator(s):
Avicenne (0980-1037) (author)
Editor:
[Venetiis] : [Paganinum de Paganinis]
Place of creation of the original object:
Venise (Italie)
First publication of the original object:
1507
16th century
Modern times (1492-1789)
Original object location:
Réseau des Bibliothèques
Identifiant(s):
R29B (cote ULiège)
709709903 (code-barres ULiège)
Original object language:
Latin
Abstract:
Porte la mention : "Cum privilegio"
Mention de publication prise au colophon.
La source d'information se lit : MCCCCCVII (exemplaire ULiège)
Texte sur deux colonnes
Universal Short Title Catalogue no.811587 - https://www.ustc.ac.uk/editions/811587
Material, support of the original object:
Papier
Dimensions, weight or duration:
21 cm
Physical description of the represented object :
4 feuillets non numérotés, 573 feuillets, 1 feuillet non numéroté. Papier, 8°.
Description:
Signatures : Π⁴ a-s⁸ t⁴ v⁸ x⁴ 2a-2z⁸ χ⁸ χ⁸ χ⁸ A⁸ B¹² C-P⁸ Q¹° R-X⁸ Y⁶ Z⁸ 2A⁸ 2B⁶

Provenance(s): Ex-libris "Bibliothecæ M. Hyacinthe Theodori Baron, antiqui facultatis medicinæ Parisiensis decani, nec non castrorum regis et exerciluum protomedici".
Acquisition par l'Université de Liège : Legs Baron Adrien Wittert

Empreinte: e.en rei- osk. dipt (3) 1507 (R) (exemplaire ULiège)
Keyword:
Médecine -- Ouvrages avant 1800; Anatomie
CREF classification(s):
Médecine et pathologie humaine
Classification(s):
Life sciences => Anatomy (cytology, histology, embryology...) & physiology
Part of:
Public domain
Permalink:
https://hdl.handle.net/2268.1/1595
Items in DONum are protected by copyright, with all rights reserved, unless otherwise indicated.