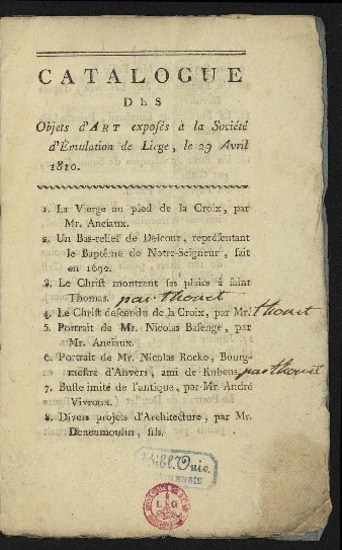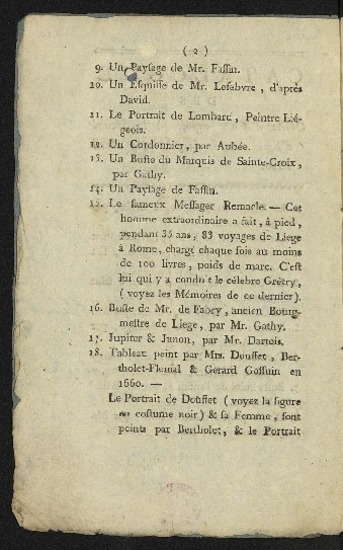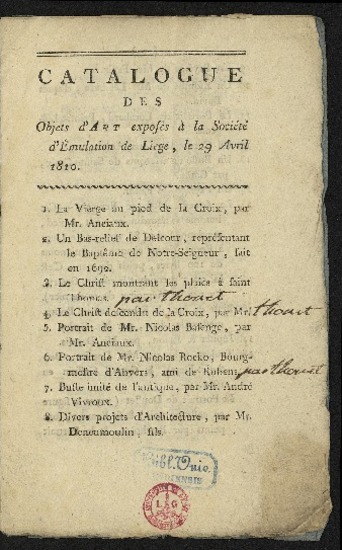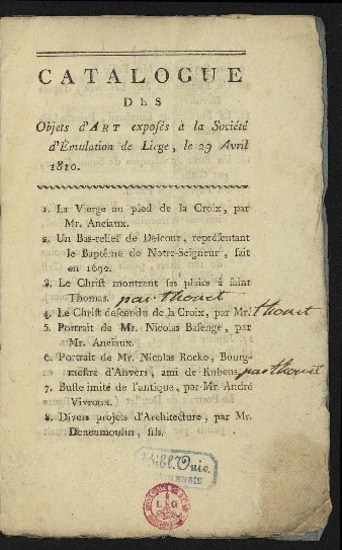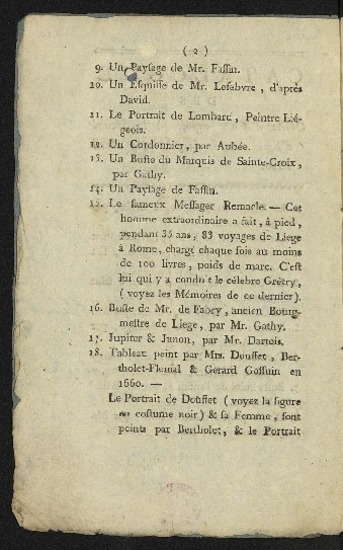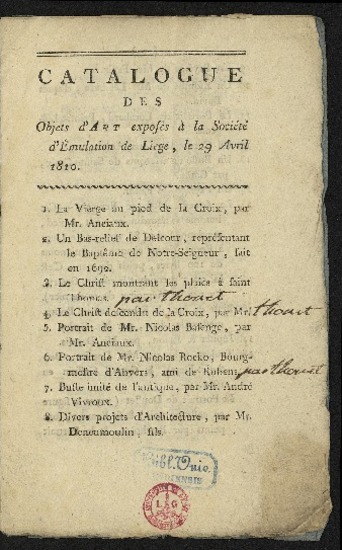 Catalogue des objets d'art exposés à la Société d'Emulation de Liége, le 29 avril 1810.
Author(s), creator(s), collaborator(s) :
Type of the represented object : Book
Détails
Place of creation of the original object:
Liège (Belgique)
First publication of the original object:
1810
19th century
Contemporary time (1789-20..)
Original object location:
Réseau des Bibliothèques
Identifiant(s):
R1419A(3) (cote ULiège)
709210571 (code-barres ULiège)
Original object language:
French
Material, support of the original object:
Papier
Physical description of the represented object :
7, [1 bl.] p. ; in-8.
Description:
Signatures : Π⁴

Empreinte: s.r. x.ré s.g- x.ar (C) 1810 (A) (exemplaire ULiège)
Geographical Location represent or evoke:
Liège (Belgique)
Keyword:
Art -- Catalogues d'exposition; Société d'émulation (Liège-Belgique)
CREF classification(s):
Arts
Classification(s):
Arts & humanities => Art & art history
Original object linked resource:
De Theux 843
Part of:
Public domain
Permalink:
https://hdl.handle.net/2268.1/1547
Items in DONum are protected by copyright, with all rights reserved, unless otherwise indicated.