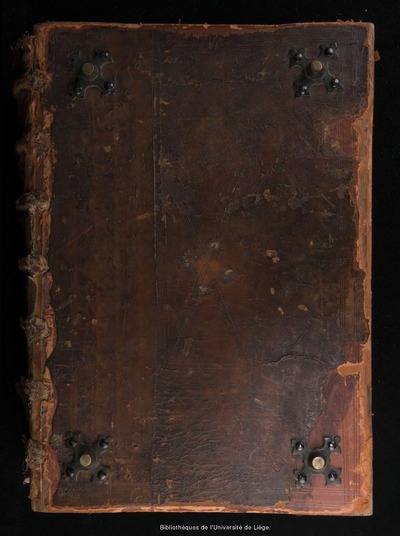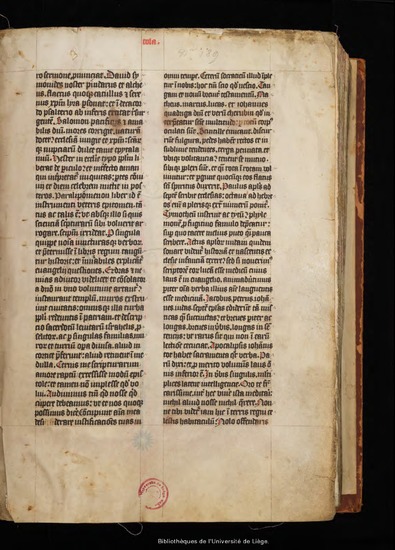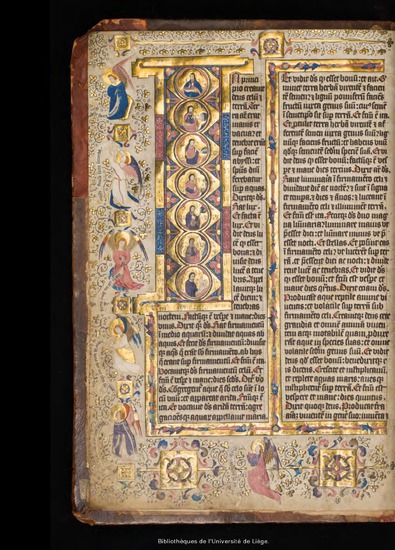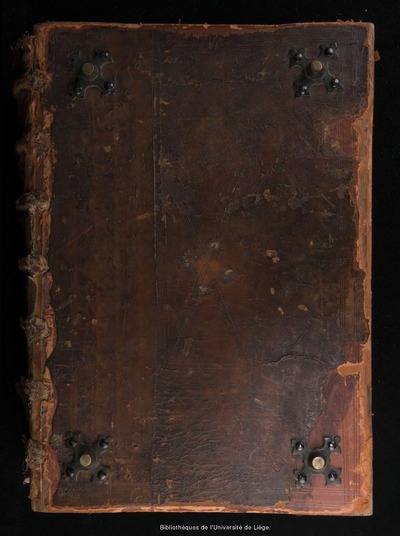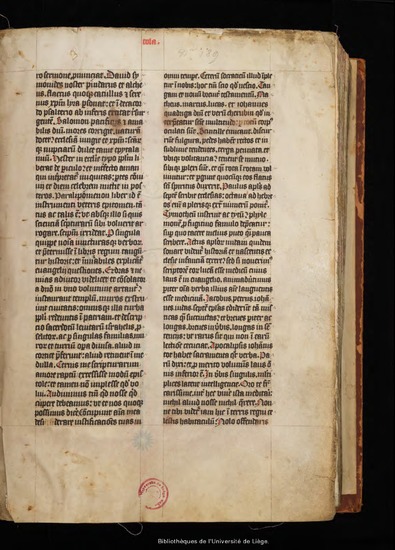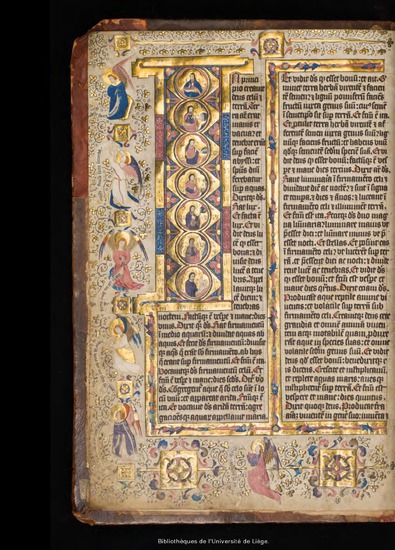 Bible (latin). Hulsbergen, 1429.
Author(s), creator(s), collaborator(s) :
Type of the represented object : Manuscript
Détails
Uniform title :
Bible (latin)
Place of creation of the original object:
Hulsbergen (Pays-Bas)
Creation of the original object:
1429
15th century
Middle age (476-1492)
Original object location:
Réseau des Bibliothèques
Identifiant(s):
Université de Liège. Bibliothèque, Manuscrit 189 (cote ULiège)
1867120-10 (code-barres ULiège)
Original object language:
Latin
Dutch, Flemish
Abstract:
Cette bible provenant du scriptorium du Couvent de Mont-Saint-Jérôme à Hulsbergen (Hattem, Gueldre, Pays-Bas) comptait trois volumes, mais nous ne possédons que les deux premiers volumes : le volume 1 à la cote Ms189 et le volume 2 à la cote Ms222.
Material, support of the original object:
Parchemin
Dimensions, weight or duration:
420 x 300 millimètres
Physical description of the represented object :
292 feuillets. Texte sur 2 colonnes de 38 lignes. Les six premiers chapitres de l'épître manquent. Réglure. Première page de la Genèse enluminée, initiales à décor géométrique ou végétal, lettres bleues sur filigranes rouges, lettres rouges sur filigranes bleus.
Contents, Summary of the original document:
Epître et préface de saint Jérôme au Pentateuque ; Genèse ; Exode ; Lévitique ; Nombres ; Deutéronum ; Livre de Josué ; Livres des Juges ; Livre de Ruth ; Livre des rois ; Chroniques ; Livre d'Esdras.
Description:
Provenance : Couvent de Mont-Saint-Jérôme, Hulsbergen (Hattem, Gueldre, Pays-Bas) aux XVe siècle.
Acquisition : 1824. Cachet de l'Université de Liège aux ff. 1r° et 292v°.

Reliure d'époque avec dos restauré. Ais de bois couverts de veau brun estampé ; cabochons de laiton aux quatre angles, trace de cabochon central ; sur le premier plat deux tenons de laiton.
Keyword:
Manuscrits médiévaux; Manuscrits à peinture; Enluminure médiévale; Bibles
CREF classification(s):
Théologie
Classification(s):
Arts & humanities => Religion & theology
Original object linked resource:
Bible. Volume 2
Organization that sponsored the digitization:
Fédération Wallonie-Bruxelles (plan PEP'S)
Part of:
Public domain
Permalink:
https://hdl.handle.net/2268.1/1521
Items in DONum are protected by copyright, with all rights reserved, unless otherwise indicated.