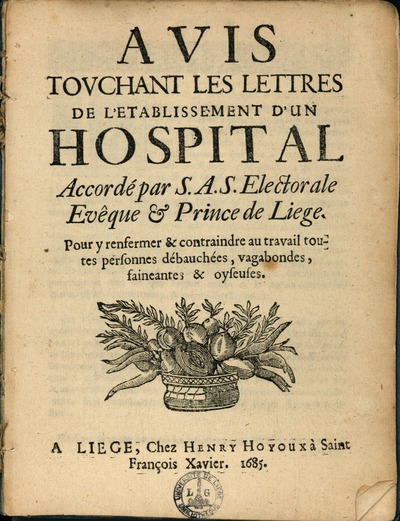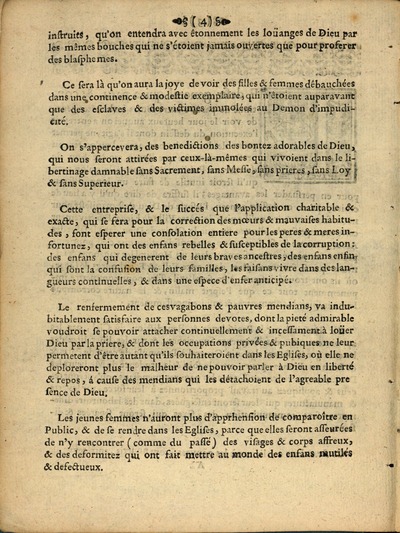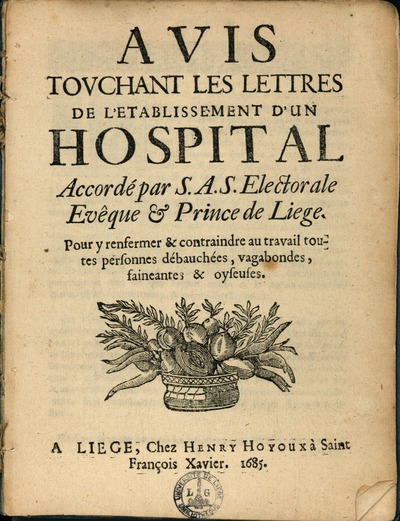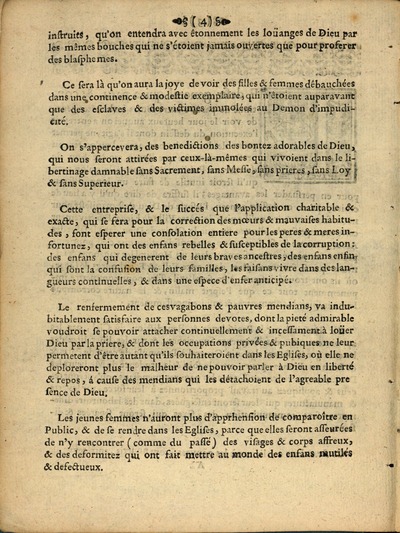 Avis touchant les lettres de l'établissement d'un hospital accordé par S.A.S. Electorale Eveque et Prince de Liège pour y renfermer et contraindre au travail toutes personnes débauchées, vagabondes, fainéantes et oyseuses.
Author(s), creator(s), collaborator(s) :
Type of the represented object : Book
Détails
Original object location:
Réseau des Bibliothèques
Editor:
Henry Hoyoux
First publication of the original object:
1685
17th century
Modern times (1492-1789)
Place of creation of the original object:
Liège (Belgique)
Identifiant(s):
BR0225A (cote ULiège)
709312172 (code-barres ULiège)
Original object language:
French
Physical description of the represented object :
24 p.
Keyword:
Mendiants et vagabonds; Vagabondage; Hospices; Pauvres -- Protection, assistance, etc.
CREF classification(s):
Droit
Classification(s):
Law, criminology & political science => Criminal law & procedure
Original object linked resource:
de Th. 336
Part of:
Public domain
Permalink:
http://hdl.handle.net/2268.1/1279
Items in DONum are protected by copyright, with all rights reserved, unless otherwise indicated.