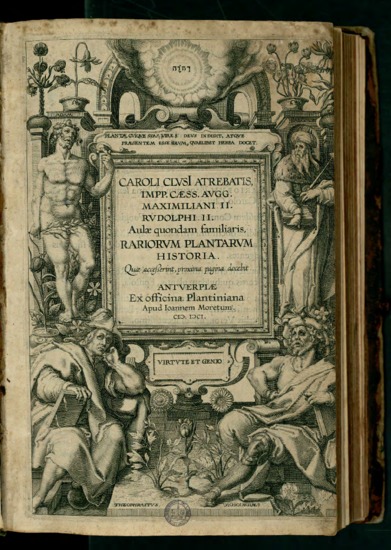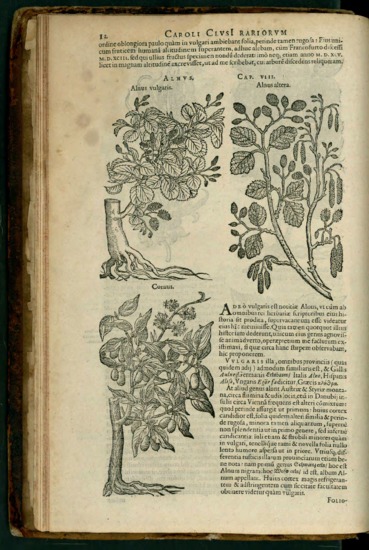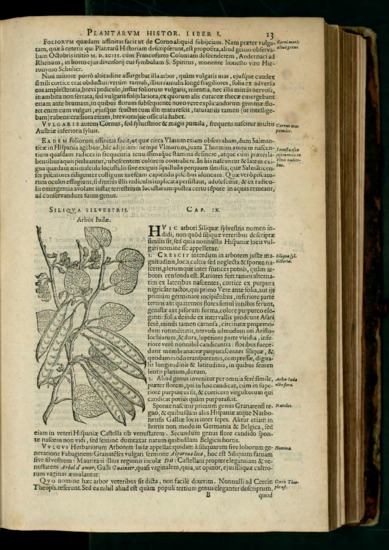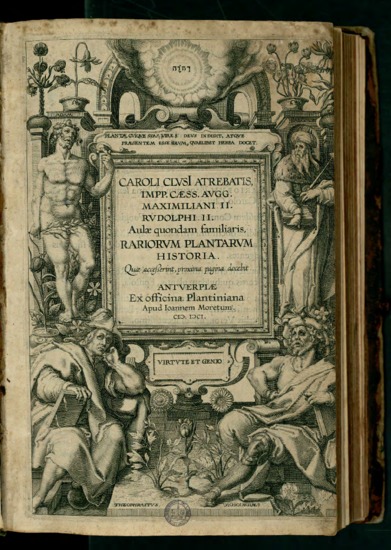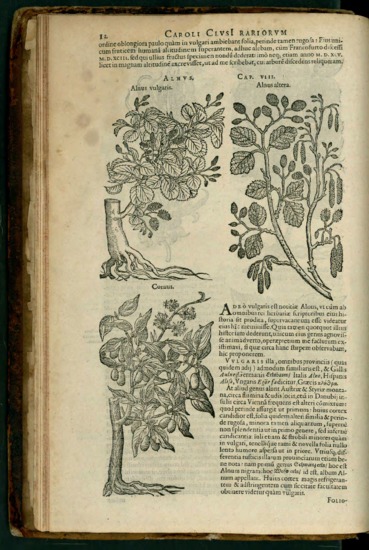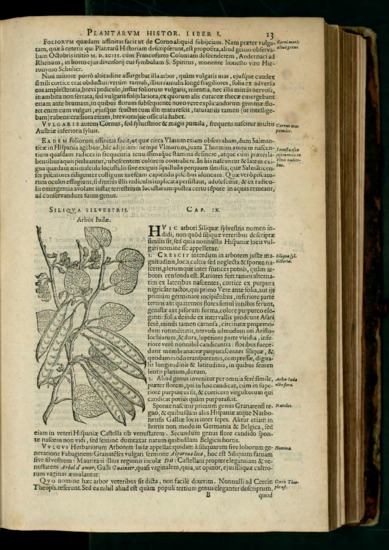 Caroli Clusi Atrebatis, impp. caess. augg. Maximiliani II, Rudolphi II. Aulae quondam familiaris, rariorum plantarum historia. Quae accesserint, proxima pagina docebit.
Author(s), creator(s), collaborator(s) : L'Écluse, Charles de
Type of the represented object : Book
Détails
Original object location:
Réseau des Bibliothèques
Author(s), creator(s), collaborator(s):
L'Écluse, Charles de (1526-1609) (author)
Editor:
Antverpiae, Ex officina Plantiniana, apud Joannem Moretum
First publication of the original object:
1601
17th century
Modern times (1492-1789)
Identifiant(s):
R925D (cote ULiège)
709502455 (code-barres ULiège)
Original object language:
Latin
Description:
Signatures : *⁶ A-Z⁶ a-f⁶ g⁸ 2A-2X⁶ 2Y⁴ 2Z⁶ 2a-2e⁶ 2f⁸ 2g⁶
Page de titre gravée
Gravures sur bois

Provenance(s): Ex libris manuscrit : "Couventus Leodiensis Carmelitas Discalceatus"

Empreinte : rois e.a. m, in DIno (3) 1601 (R) (exemplaire ULiège)
Material, support of the original object :
Papier
Dimensions, weight or duration:
36 cm
Physical description of the represented object :
[12], 364, CCCXLVIII, [12] p. : ill. ; in-fol.
Keyword:
Botanique -- Ouvrages prélinéens; Botanie -- Italie
CREF classification(s):
Biologie
Classification(s):
Life sciences => Phytobiology (plant sciences, forestry, mycology...)
Other contributor(s):
Moretus, Jan (1543-1610) (printer-bookseller)
Part of:
Public domain
Permalink:
http://hdl.handle.net/2268.1/1074
Items in DONum are protected by copyright, with all rights reserved, unless otherwise indicated.